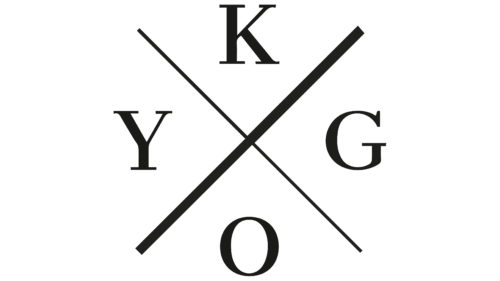 Kygo Logo PNG
Kirre Gørvell-Dull, known to the world as Kygo, was born in 1991. This Norwegian music sensation and DJ has gone from a humble studio in her bedroom to the dizzying heights of international fame. Along with studying business and finance, Kygo began honing his craft, which soon shook the music industry.
Kygo's rise to fame began in 2013 with his remix of Ed Sheeran's "I See Fire." This rendition quickly caught the attention of music lovers, garnering millions of views on platforms such as YouTube and SoundCloud. This success led to a contract with Sony Music and was a breakthrough moment in his career that brought him into the spotlight.
In 2014, Kygo released his debut single, "Firestone," which conquered music charts around the world. The song reached number one in various countries, such as Norway, Sweden, and Germany. It achieved platinum status in the UK and the US, becoming a major hit that summer.
Kygo continued his streak of success by releasing another hit single, "Stole the Show," featuring Parson James. The song received critical acclaim and quickly gained worldwide fame, topping the charts in Europe and the US.
Over the next few years, Kygo continued his musical triumph with hits such as "Stay" (featuring Maty Noyes), "It Ain't Me" (with Selena Gomez), and "First Time" (with Ellie Goulding). Collaborations with notable music icons such as Imagine Dragons, Miguel, and Rita Ora further solidified his credibility.
Kygo's influence on the electronic music scene has been transformative and has attracted millions of fans worldwide. His electrifying performances at prestigious music festivals such as Coachella and Tomorrowland have earned him numerous awards, including the Billboard Music Award and Electronic Music Awards.
Kygo's influence isn't just limited to music, however. In 2015, he founded Kygo Life, a charitable foundation that actively raises funds for causes such as global education and climate change. Kygo's desire to make a difference in the world speaks volumes about his character.
Kygo's journey from obscurity to worldwide fame clearly demonstrates the power of talent, hard work, and determination. His unique sound has earned him a special place in the world of electronic music, creating a legacy that will inspire generations to come.
Meaning and History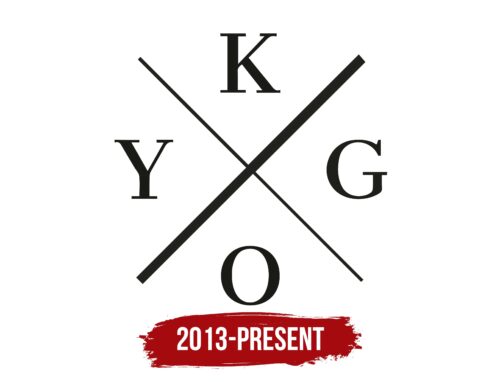 What is Kygo?

Kygo was born on September 11, 1991, as Kirre Gørvell-Dall and has become one of the most influential figures in electronic music. Known for his distinctive tropical house style, this Norwegian DJ and music producer has made significant contributions to shaping the modern music scene.

He started gaining recognition after he made several remixes of compositions by artists such as Marvin Gaye and Ed Sheeran and put them on music platforms. His breakthrough came in 2014 with his remix of Ed Sheeran's "I See Fire," which garnered millions of views on Spotify. Since then, he has collaborated with many well-known artists and released several chart-topping hits, becoming a beacon in the global electronic music scene.
2013 – today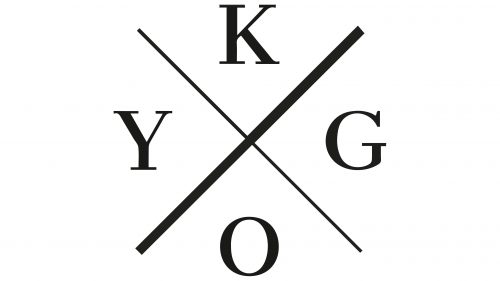 Norwegian DJ Kygo has chosen a logo that features his stage name written between the intersecting lines of a large "X." The letter "K" is at the top, the "Y" is on the left, the "G" is on the right, and the "O" is at the bottom. The diagonals dividing the word into four parts are of different thicknesses. The font also has different line widths, which makes the emblem harmonious and visually balanced. All elements are made in black color and are located on a white background. This color combination is often used in logos of creative people.
The big letter "X" reminds of a treasure map, making you think that something interesting can be found here. The different widths of the lines make the eyes move, so you never get bored of looking at it. The black and white colors are reminiscent of classic movies: outdated but never out of fashion.
Kygo color codes
Black

Hex color:
#000000
RGB:
0 0 0
CMYK:
0 0 0 100
Pantone:
PMS Process Black C