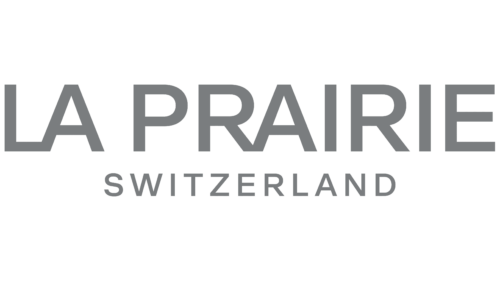 La Prairie Logo PNG
The La Prairie logo is hardly noticeable, as well as the magical effect of microelements contained in the brand's elite cosmetics. The emblem invites users to admire the result. And what is used for such an effect is a mystery.
La Prairie: Brand overview
| | |
| --- | --- |
| Founded: | 1978 |
| Founder: | Beiersdorf |
| Headquarters: | Switzerland |
| Website: | laprairie.com |
La Prairie is a cosmetic brand that appeared in 1978 in the vicinity of Lake Leman in Switzerland. Since then, he has been distributing luxury-class face and body care products all over the world. The brand also offers perfumes and makeup products. Today its products are presented in 90 countries. Since 1991, the laboratory has been part of the Beiersdorf company.
Meaning and History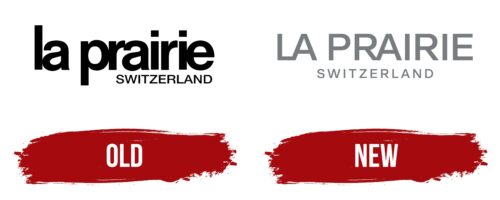 From the first months of its existence, the La Prairie emblem was surprised with its laconicism. The developers even tried to "save" space by tightly compressing some letters. This minimalism appealed to the management because the inscription is easy to read and has its flavor, different from what competitors use. In total, there was only one logo variant in the history of the brand.
The logo contains no graphic images or symbols – it contains only verbal designations. In particular, the name of the brand is there. The inscriptions are placed in two tiers: the upper one consists of the phrase "la prairie" (brand name), the lower one consists of the word "switzerland" (country of its location). The original design of the letters makes the emblem unique: the designers have combined "la," "pra," and "ie."
Old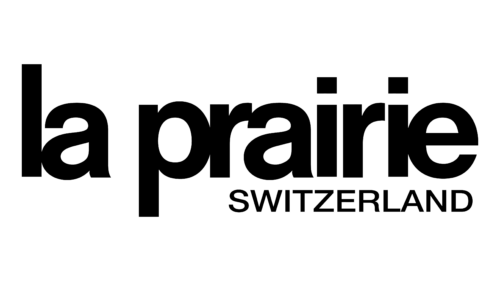 The La Prairie logo is concise, precise, and simple because it contains nothing but the name of the cosmetics company and its country of origin. Both words are used but in a different style. The first inscription is made in a bold semi-connected font in lower case with rounding. The second is typed in capital and narrow characters of an angular shape, made by straight lines. The rows are right-aligned. The glyphs are painted black, so they are visible against a white background.
New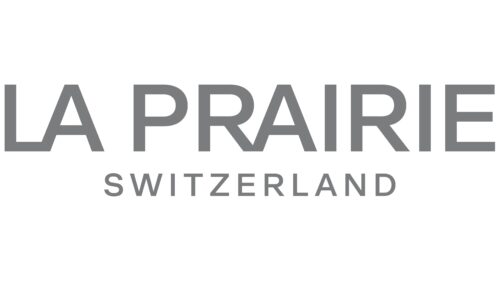 The modern logo is unified in style: both the first and second lines are reduced to one type of design. The designers took the style of the word "Switzerland" as a basis, resulting in the lettering in both lettering styles being thin, smooth, capitalized, and without rounding. The developers moved the lower rad to the center, expanding the inter-character spacing. At the top, they left the letters "LA" and "RA" connected in pairs. Now the emblem is painted in dark gray.
Font and Colors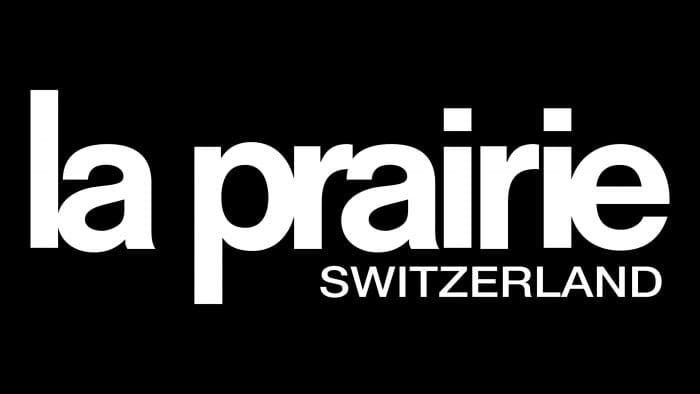 The text is in a sleek sans serif typeface from the Sans Serif group. It is simple and geometric. The upper characters are lowercase; the lower ones are uppercase. Squares are used instead of dots above "i." The color of the logo is monochrome – black and white.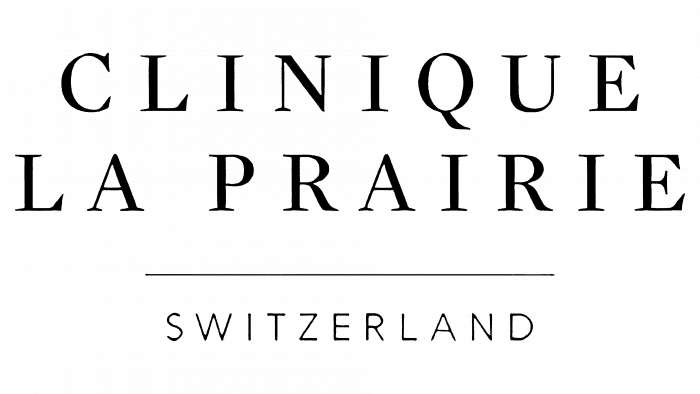 La Prairie color codes
Black

Hex color:
#000000
RGB:
0 0 0
CMYK:
0 0 0 100
Pantone:
PMS Process Black C