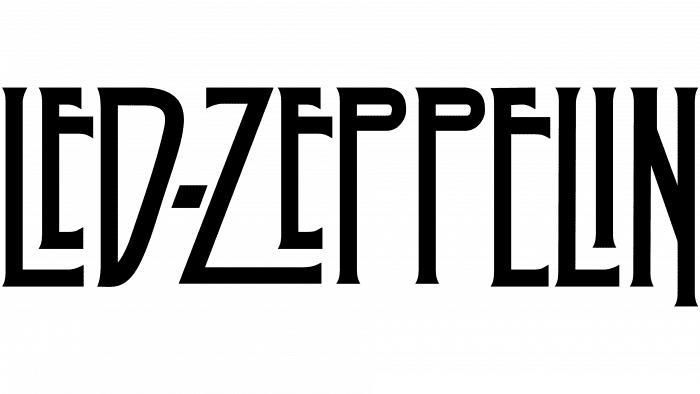 Led Zeppelin Logo PNG
Led Zeppelin: Brand overview
| | |
| --- | --- |
| Founded: | 1968 |
| Founder: | Jimmy Page, Robert, Plant John, Bonham, John Paul Jones |
| Headquarters: | London, England |
| Website: | ledzeppelin.com |
| Logo downloads: | |
Led Zeppelin is a legendary band formed in 1968 in the UK. It is the most influential and innovative in hard rock history, laying the foundation for the concept of "album rock." It consisted of four musicians who combined several styles: folk-rock, heavy metal, blues rock, and hard rock. They are still surrounded by attention, fame, recognition, and awards, one of which was received quite recently – in May 2006.
Meaning and History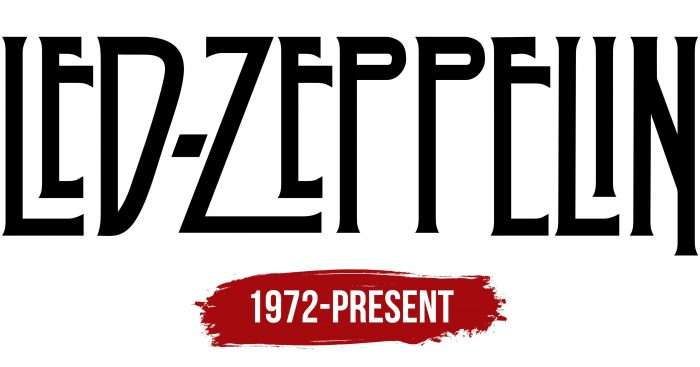 The classic emblem of the musical group appeared five years after its foundation – in 1973. The delay stems from the band's renaming from New Yardbirds to Led Zeppelin. Then a black and white label in stylized lettering began to flicker on many albums and quickly gained fame. The band members and their logo are now represented in the Rock and Roll Hall of Fame.
Font and Color of the Emblem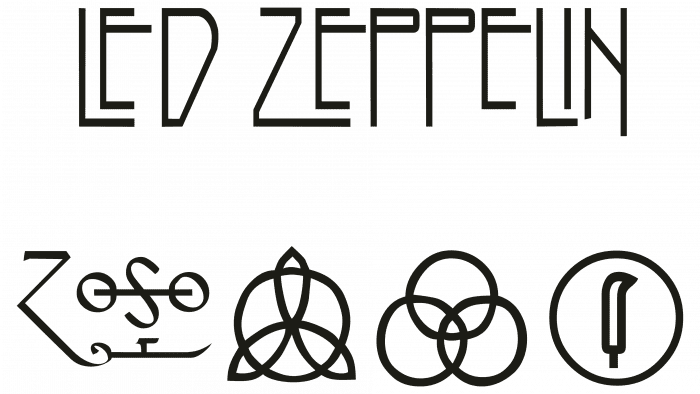 The primary variant of visual identification of British rockers is the artistically designed name of the band. Thin black letters of irregular shape are located on a white background. In style, they are close to the mystical signs, which were written on stones and runes. Symbols of different sizes are compactly combined, and so that the words "Led" and "Zeppelin" do not merge, they put an en dash between them.
There are also individual logos for each member of the group. These are small signs in the form of a combination of different geometric shapes and other elements in a free interpretation. John Paul Jones and John Bonham took them from Book of Signs by Rudolf Koch. Robert Plant designed his emblem himself, taking inspiration from the supposed Mu civilization. And Page never explained the personal mark, although he created it himself. All four options graced the cover of the fourth studio album.
Throughout its long existence, Led Zeppelin has had many elements of visual identity. One of them is Icarus. He appeared in 1974 on the Swan Song Record Label. The design was based on artwork by William Rimmer. This symbol is considered the most iconic.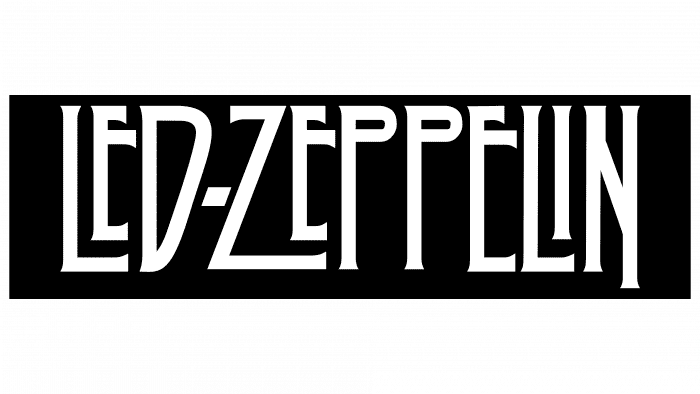 The British musicians' logo has been customized from the start.  All letters have different shapes and sizes. The only thing that unites them is style. They are kept in a strict geometric design, complemented by light serifs and elongated lines. For example, "E," "Z," "P," is elongated, and the right side of the letter "N" is beveled down and goes beyond the common border. Moreover, the musicians tried to make sure that no two identical symbols appear in their emblem.
But with color, everything is much simpler: for the logo, the rock band chose a classic contrasting combination of black and white. At the same time, her album covers are rich in the palette.
Led Zeppelin color codes
Black

Hex color:
#000000
RGB:
0 0 0
CMYK:
0 0 0 100
Pantone:
PMS Process Black C