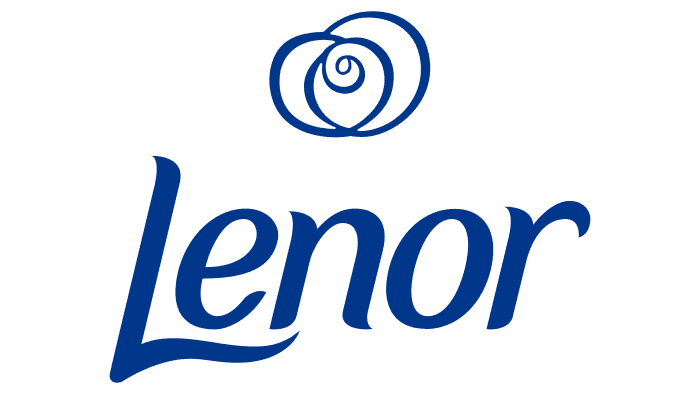 Lenor is a brand of fabric conditioners. Under this name, she is known in Japan, Russia, and Europe, while in her homeland (in the USA), she is called Downy. The brand belongs to the American company Procter & Gamble.
Meaning and History

The parent company first launched this line in 1960. After several years of testing, it entered the international market and received a unique design. Until now, there are three variants of the logo.
1969 – 2003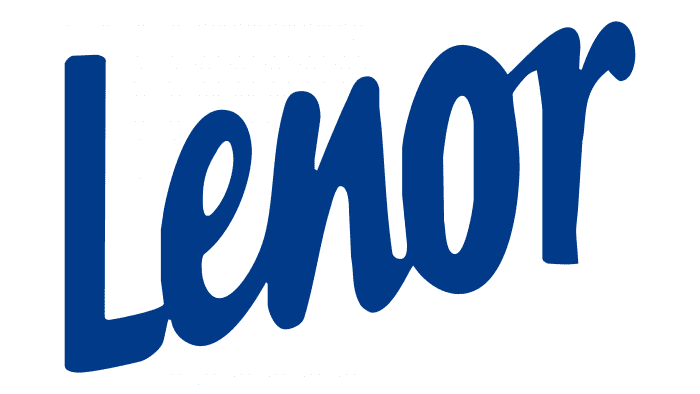 The debut version has an inscription in the form of the name of the line. It is executed in wide blue letters diagonally from bottom to top. Although the text is not italicized, it is handwritten with vertically spaced characters. The inscription is coherent – each letter has a transition to the next.
2003 – 2016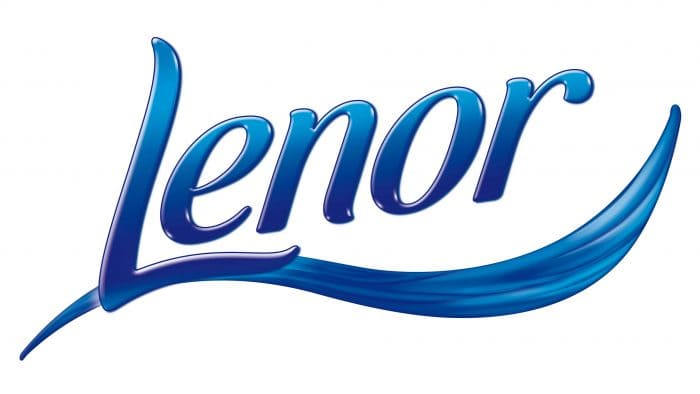 In 2003, a feather appeared on the emblem. It is located under the brand name and completely covers it. The new graphic also resembles a flowing stream of water, which means that the conditioner makes it light and the laundry soft. The inscription itself has become thinner and made in italics.
2016 – present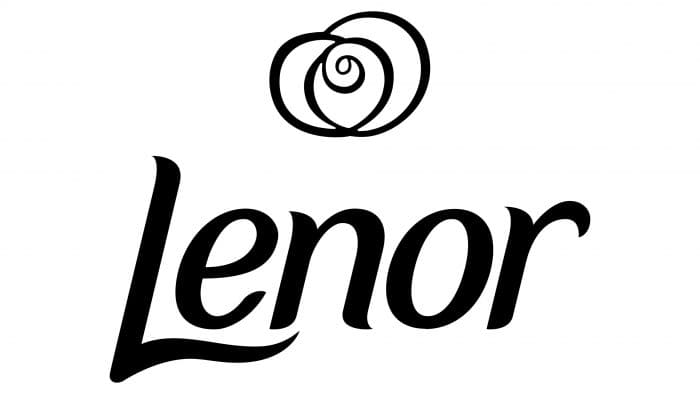 The modern version of the logo consists of printed symbols. The horizontal stroke of the capital "L" is lengthened and reaches "n." The designers removed the pen and instead used an outline flower, placing it above the word "Lenor," right in the center.
Font and Colors of the Emblem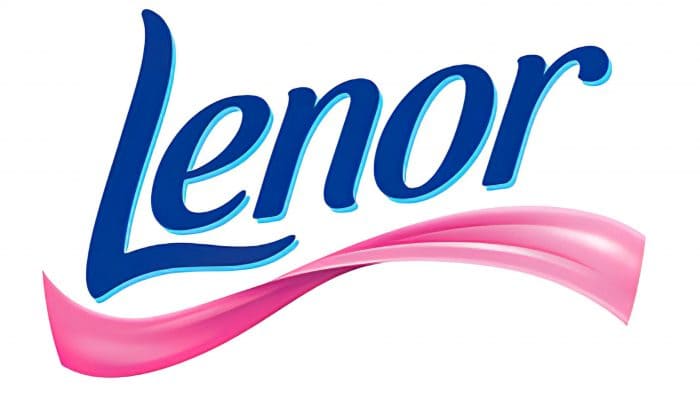 Each version of the logo includes the same basic detail – the name of the line. Only the style of its writing and the presence or absence of additional elements differ. The original color is preserved everywhere, as the product is associated with water, which is key to visual brand identity.
In the first version of the logo, the typeface resembles a handwritten font. In the second and third, it is printed, consists of a combination of uppercase and lowercase letters. The color palette is stable: it includes only three shades of blue on a white background.