Lotec Logo PNG
| | |
| --- | --- |
| Founded: | 1962 |
| Founder: | Kurt Lotterschmid |
| Headquarters: | Kolbermoor, Germany |
| Website: | lotec-gmbh.de |
Emerging in 2016 from the collaborative efforts of Chinese car giant Geely and the iconic Swedish manufacturer Volvo (a subsidiary of Geely), Lynk & Co was birthed in the vibrant city of Gothenburg, Sweden. With a vision tailored for the urban youth, the brand's essence centered around creating cars that were not just vehicles but connected experiences.
By 2017, Lynk & Co inaugurated its maiden manufacturing hub in Luqiao, China, where its inaugural offering, the 01 SUV, was brought to life. This sophisticated SUV made waves at the Shanghai Auto Show the same year, and by its end, eager customers in China were taking deliveries.
The following year, the company introduced the 02 sedan and the 03 hatchback to diversify its vehicle portfolio. Additionally, to reimagine car shopping, the brand inaugurated distinctive retail spaces called 'clubs.' Fast forward to 2020, the brand's allure had captivated over half a million members, and it had established its presence with clubs in European hubs like Gothenburg, Berlin, Brussels, and Amsterdam.
Driving a new paradigm in automotive consumption, Lynk & Co introduced innovative models such as month-to-month vehicle subscriptions and digital-centric shopping experiences. With in-built connected mobility features in their cars, they are redefining urban mobility. While they maintain a concentrated presence in the European and Chinese markets, Lynk & Co. is set on exploring new international territories in the foreseeable future.
Meaning and History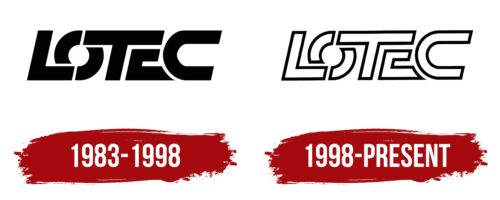 What is Lotec?

Lotec has been a trailblazer in sports cars for over fifty years, transforming our perceptions of performance and luxury. The journey began in 1962 with Kurt Lotterschmid at the helm, and by 1969, Lotec made its debut in the racing world. Their innovation continued in 1975 when they started modifying Porsches. However, the game-changer came in 1983 when Lotec introduced aftermarket aerodynamic and performance components for Mercedes-Benz and Ferrari vehicles, thus forever altering the automobile industry.

Lotec has been pushing boundaries in the sports car sector for over five decades, redefining our understanding of speed and performance. From their base in the charming town of Kolbermoor, Germany, they have been delighting drivers globally with their exciting vehicles.
1983 – 1998

1998 – today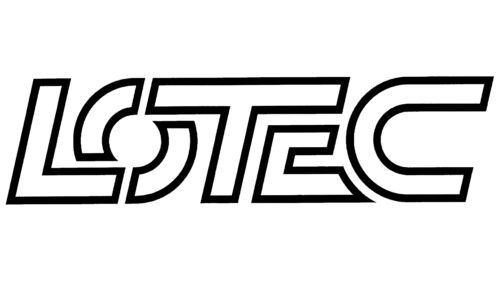 Lotec color codes
Black

Hex color:
#000000
RGB:
0 0 0
CMYK:
0 0 0 100
Pantone:
PMS Process Black C