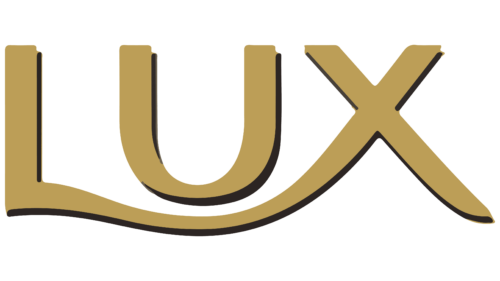 Lux Logo PNG
| | |
| --- | --- |
| Founded: | 1925 |
| Founder: | Unilever |
| Headquarters: | United Kingdom |
| Website: | lux.com |
Lux soap, one of the earliest examples of a mass-market branded soap, was brought to life by the Lever Brothers (now known as Unilever) in the United Kingdom in 1899. The brand made its way to the US market in 1925 and swiftly became a pioneer in endorsing Hollywood celebrities to market its products.
Lux's early promotional campaigns showcased the likes of Marilyn Monroe, Elizabeth Taylor, and Audrey Hepburn, iconic beauties in their own right, as brand users. This linkage created a glamorous aura around Lux. By the 1930s, Lux had positioned itself as a soap that offered the luxury of premium fragrances and ingredients at an accessible price.
With time, Lux grew beyond being merely a bar soap brand, broadening its portfolio to include many bath and shower items, such as gels, bath foams, and lotions. As it entered the 21st century, Lux's marketing strategy evolved to include men, aside from just women, as its target audience. Concurrently, it updated its branding and packaging to keep pace with changing consumer tastes and expectations.
Nowadays, Lux is globally recognized, with its products available in 100 countries, and offers a myriad of scent options ranging from floral and fruity to woody. Lux has remained committed to appointing celebrities as brand ambassadors throughout its evolution. Through engaging marketing campaigns, it continuously reinforces its branding that centers around beauty, femininity, and luxury.
As one of Unilever's billion-dollar brands, Lux continues to hold its place as a preferred choice for bathing soaps around the globe.
Meaning and History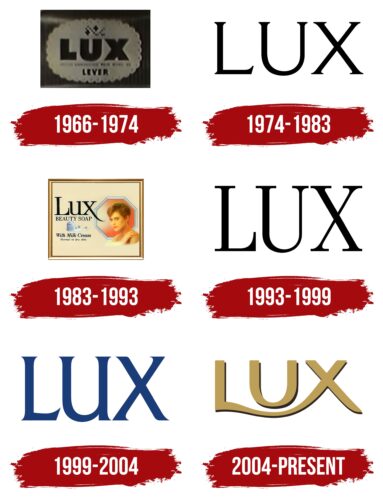 What is Lux?

Lux, a bright beacon in the beauty sector, debuted in 1925, swiftly gaining a secure footing in households worldwide. Using luxurious cosmetics and shower products, LUX allows you to express your femininity without fear of stereotypes and prejudice confidently. Despite having its roots in the United Kingdom, Lux, a brainchild of this multinational conglomerate, has successfully spread its wings across the globe.
1966 – 1974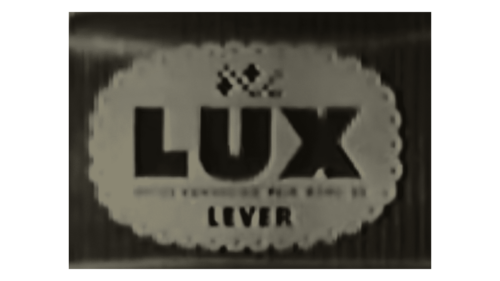 1974 – 1983

1983 – 1993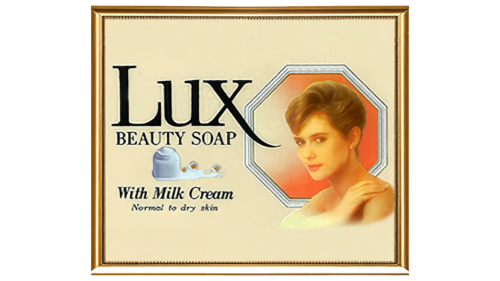 1993 – 1999

1999 – 2004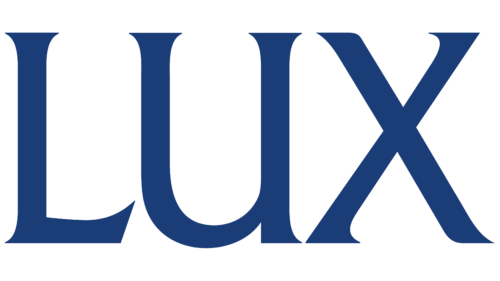 2004 – today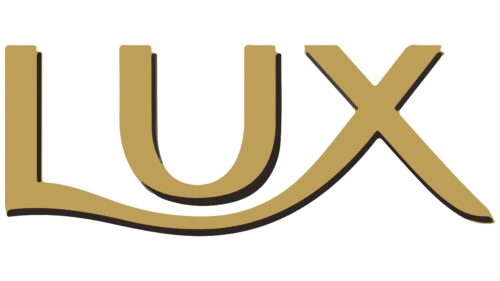 Lux color codes
Aztec Gold

Hex color:
#bc9e57
RGB:
188 158 87
CMYK:
0 16 54 26
Pantone:
PMS 7407 C
Raisin Black

Hex color:
#2c2523
RGB:
44 37 35
CMYK:
0 16 20 83
Pantone:
PMS Black 4 C