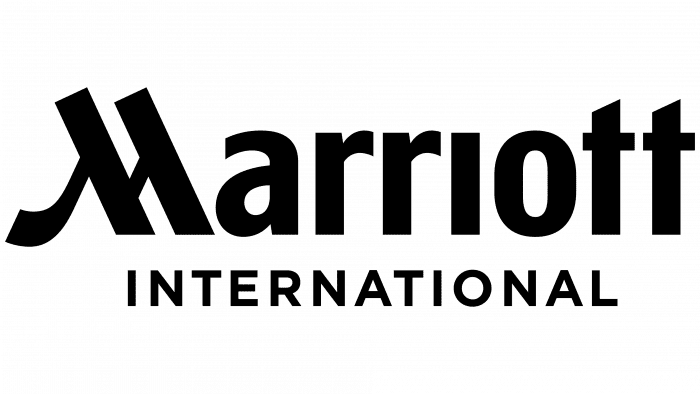 Marriott's history began in 1927 when American entrepreneurs Frank Kimball and John Willard Marriott bought a grocery stall and named it Hot Shoppe. A little later, they expanded their scope of activity by opening a catering division. In 1957 the company moved to the hotel business. Ten years later, it was renamed the Marriott Corporation.
It operated successfully until 1993 when it was split into Host Marriott Corporation and Marriott International. The first company dealt with real estate issues, and the second specialized in HoReCa services, some of which were transferred to the flagship brand Marriott Hotels & Resorts.
Meaning and History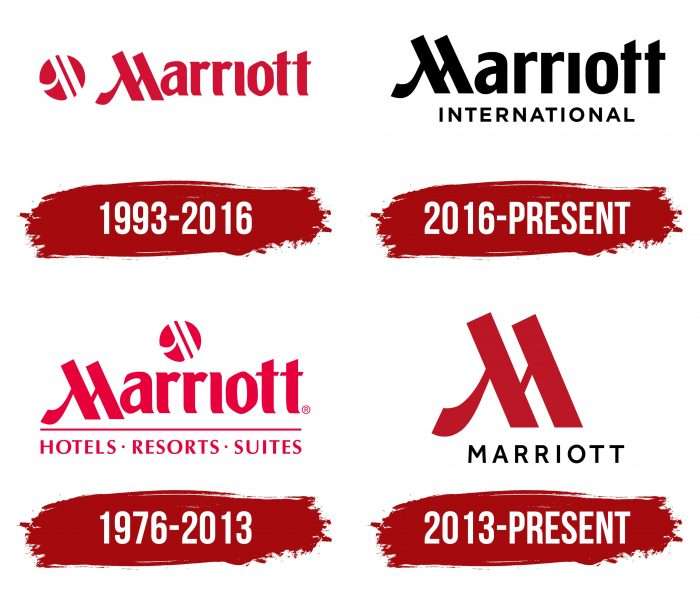 The logos of a multinational corporation and its subsidiary have a lot in common. In the past, they were united by the stylized Marriott lettering. There are more differences: the parent company uses a wordmark with a new font, where only the letter "M" remains from the original version. Her main brand, in turn, moved to the big "M" logo.
1993 – 2016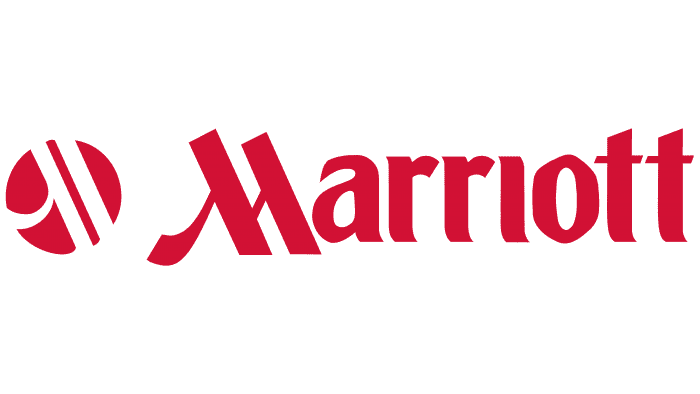 Since 1993, Marriott Hotels have used a logo with the first word of the corporation name. To attract attention, the designers opted for a dark red color and an unusual font with short serifs and a hexagonal "o." The letter "M," which consisted of strokes of different thicknesses, deserved special attention. The lettering left was a red circle with three white stripes resembling the "M" fragments.
2016 – present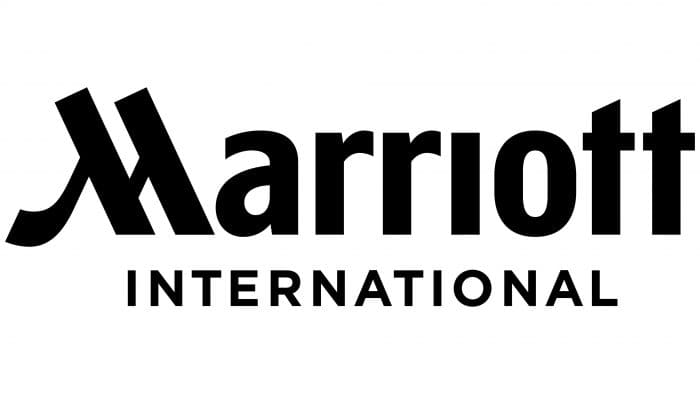 Marriott International changed the color and font of the wordmark in 2016. Only the distinctive "M" remains from the previous version. The serifs have been removed from the other letters, so they are less streamlined. The lowercase "o," in turn, has acquired an oval shape. The circle on the left disappeared, but at the bottom appeared the word "INTERNATIONAL," written in grotesque. As for the color, the designers opted for the classic black.
1976 – 2013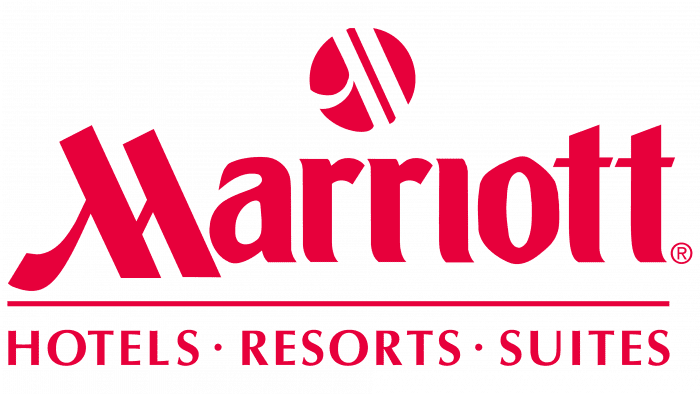 The first emblem of the flagship brand was similar to that of Marriott International. It contained the red word "Marriott" and a mini-circle, which in this version was not on the left, but at the top. A long thin line was drawn under the name, separating another inscription: "HOTELS RESORTS SUITES."
2013 – present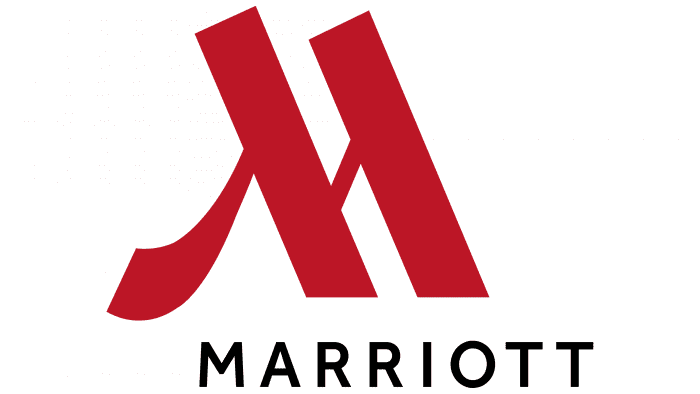 The new Marriott Hotels & Resorts logo features a large "M" in dark red. Below it is the first word of the brand name, written in black sans serif letters and aligned to the right.
Font and Colors of the Emblem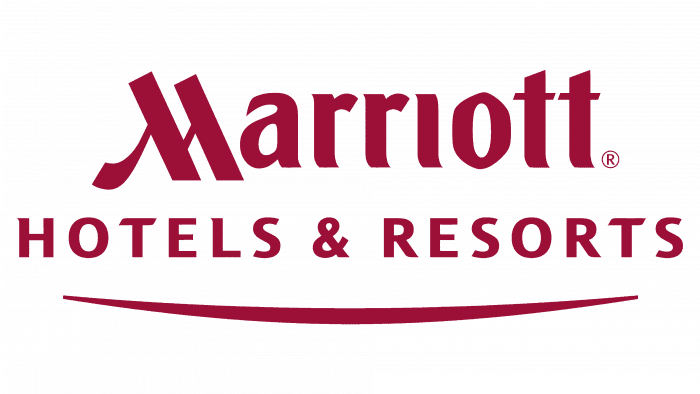 Both the parent company and its subsidiaries are recognizable by the distinctive stylized "M" symbol. On the Marriott International emblem, it is part of the lettering, and at Marriott Hotels & Resorts, it stands separately as an independent graphic sign.
A multinational company uses a corporate typeface designed specifically for it. The main color of the logo is black. Marriott Hotels & Resorts has a classic pairing with American Red (# b41f3a).