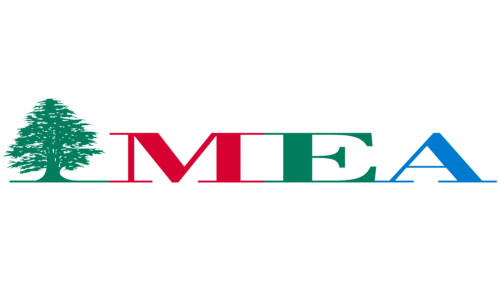 Middle East Airlines Logo PNG
Middle East Airlines: Brand overview
Middle East Airlines (MEA) is the national airline of Lebanon. Headquartered near Beirut Rafik Hariri International Airport, MEA has played a critical role in connecting Lebanon to the world and has left an indelible mark on the industry.
MEA Airlines was inaugurated on May 31, 1945, as a joint effort between the Lebanese government, Air France, and private companies under the name Middle East Airlines Company. With a modest fleet of three de Havilland DH.89A Dragon Rapide aircraft and a limited number of routes, MEA began operations.
The 1950s and 1960s were a period of tremendous growth for MEA. The airline expanded its fleet by acquiring modern aircraft such as Vickers Viscounts and Sud Aviation Caravelles, gaining a reputation for exceptional service, reliability, and an unwavering concern for passenger safety. MEA's route network evolved, offering travelers routes to Europe, Africa, and Middle East.
In the following decades, MEA set out to modernize its fleet. By investing in modern Airbus aircraft such as the A320, A321, and A330, MEA expanded its services, reduced fuel consumption, and expanded long-haul capacity.
MEA's extensive route network connects Lebanon to vibrant cities around the world, offering travelers convenient travel options and facilitating cultural exchange. By operating scheduled international flights from Rafik Hariri International Airport, MEA contributes to Lebanon's economic growth and allows people to immerse themselves in new cultures in Asia, Europe, the Middle East, and Africa.
Meaning and History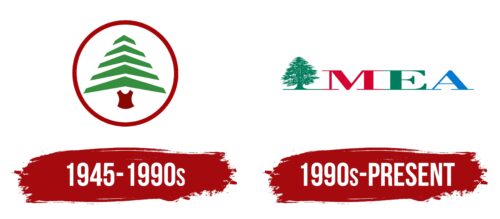 What is Middle East Airlines?

Middle East Airlines, Lebanon's renowned national carrier, is known for being headquartered in Beirut, strategically located next to Beirut Rafik Hariri International Airport. The company, known by its acronym MEA, operates scheduled international flights to Asia, Europe, the Middle East, and Africa from its base at Rafik Hariri International Airport. Over the years, the company has established itself as a key player in the region's aviation sector, connecting Lebanon to the rest of the world.
1945 – 1990s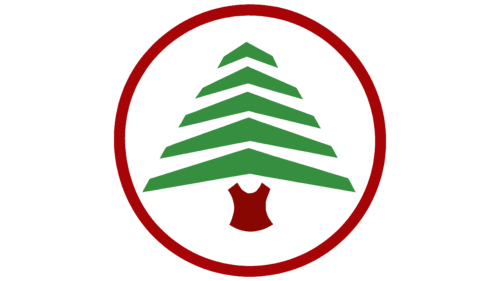 1990s – today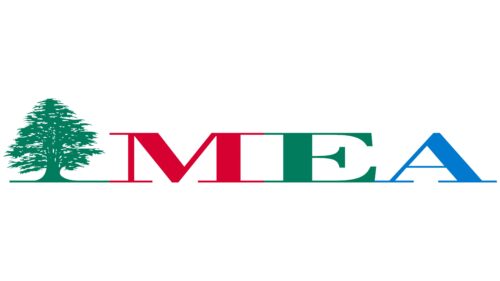 Middle East Airlines is based in Lebanon, and its logo features the Lebanese cedar tree, which also adorns the country's national currency, coat of arms, and flag. The airline's emblem depicts the evergreen coniferous tree in detail, with a powerful trunk and thick foliage. However, the entire tree is colored in one shade of dark green, making it look unreal. The same shade is used for the letter "E" in the abbreviation "MEA." The color palette is completed by a red "M" and a blue "A." The thin and elongated serifs of the letters harmonize with the horizontal base of the wood.
The choice of Lebanese cedar as the central image is intended to evoke a sense of national pride and identity. The uniform dark green color, although not realistic, creates a visual contrast with other colorful elements, making the logo memorable. The use of different colors for the abbreviation gives the design a dynamic feel, creating visual interest while maintaining thematic integrity.