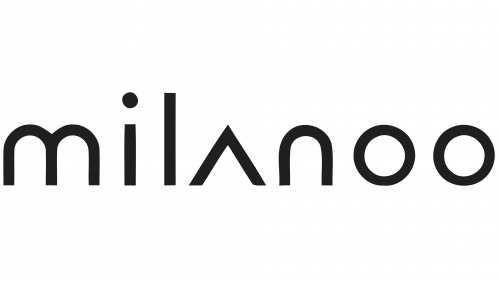 Milanoo Logo PNG
The Milanoo logo showcases a sleek, fashion-forward design, aligning well with its specialization in men's and women's celebratory attire. The font used in the logo stands out for its originality: semi-bold, smooth letters are stretched in width and are spaced well apart. The letters are lowercase and expressive, except for the sharp-tipped "A," which is in uppercase and lacks a crossbar. Occasionally, this "A" is used for branding purposes.
Minimalism is a current trend in fashion, and the brand applies this aesthetic to its visual identity. By focusing on typography and doing away with additional embellishments, the logo mirrors the fashion industry's penchant for simplicity that still captures attention. The absence of icons or graphics in the logo means the emphasis is solely on the text, making each letter count.
The choice of semi-bold, smooth letters and their generous spacing apart infuse the logo with a sense of expansiveness and freedom. It gives the impression of a brand that doesn't conform to traditional constraints, much like fashion that celebrates individuality. The wide lettering could signify the platform's diverse range of clothing and styles. It evokes a sense of accessibility, openness, and the potential for variety, crucial qualities for any fashion outlet.
The letter "A" in Milanoo is a signature element that adds a touch of flair and originality. The uppercase and sharp-tipped design offer a contrasting yet harmonious accent to the rest of the lowercase, smooth letters. This adds another layer of visual interest and memorability, creating an immediate impact. The lack of a crossbar on the "A" gives a modern, edgy look, reflecting an approach to fashion that values bold choices and innovation.
The platform's focus on celebratory attire adds another layer of interpretation to the logo. Celebrations are often marked by a break from routine and a leaning toward the extraordinary, qualities reflected in the unique and expressive typography.
The logo successfully captures the essence of what the brand stands for a blend of modern fashion trends, variety, and a touch of audacity. It's a study of how to effectively use typography and minimalistic design to convey multiple facets of a business that aims to be as dynamic and fashion-forward as the industry it represents.
| | |
| --- | --- |
| Founded: | 2008 |
| Founder: | Albert Feng |
| Headquarters: | Chengdu, China |
| Website: | milanoo.com |
In the heart of Chengdu, China, 2008 marked the birth of an e-commerce fashion endeavor called Milanoo, spearheaded by Albert Feng. With its digital storefront primarily concentrating on clothing and fashion, Milanoo sought to merge contemporary designs with wallet-friendly pricing, aiming to strike a chord with the fashion-conscious.
Commencing its journey with an array of women's dresses and men's shirts, Milanoo didn't take long to diversify its offerings. The subsequent years broadened its horizons, encompassing everything from footwear to wedding essentials and various costumes. This expansion earned Milanoo a formidable standing amidst China's burgeoning online fashion marketplace.
Milanoo turned its gaze to international shores to further its global footprint, ensuring its creations touched wardrobes worldwide. This ambition was backed by a hefty investment in logistics and supply chain dynamics, making speedy deliveries a hallmark of their service. By lacing its shopping experience with a mix of regular sales, enticing discounts, and promo codes, Milanoo bolstered its commitment to value.
With over a million unique products today, Milanoo enjoys patronage from fashion specialists from North America to Australia, solidifying its reputation as a key player in the e-commerce fashion circuit.
Meaning and History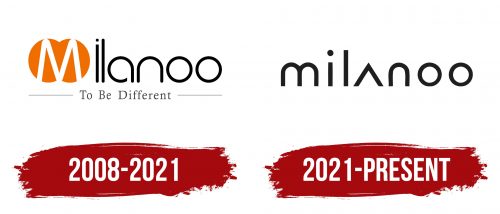 What is Milanoo?

Established in 2008 by Albert Fehn, Milanoo is transforming the online retail industry by offering a wide range of fashion, bridal, and footwear to cater to the individual stylistic needs of its customers worldwide. The company provides customers with the highest quality products at unbeatable prices, always striving to exceed expectations and ensure an enjoyable shopping journey.
2008 – 2021
2021 – today
Milanoo color codes
Mango Tango

Hex color:
#f06d00
RGB:
240 109 0
CMYK:
0 55 100 6
Pantone:
PMS Bright Orange C
Black

Hex color:
#000000
RGB:
0 0 0
CMYK:
0 0 0 100
Pantone:
PMS Process Black C