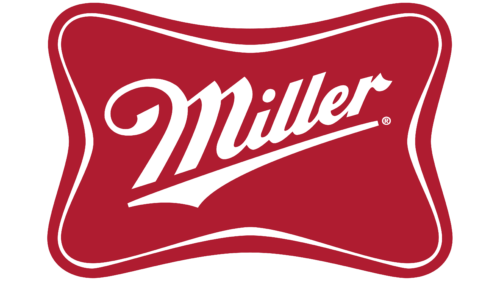 Miller Beer Logo PNG
Miller Beer: Brand overview
| | |
| --- | --- |
| Founded: | 1855 |
| Founder: | Frederick Miller |
| Headquarters: | United States |
| Website: | molsoncoors.com |
Miller Beer is a beer brand from the Miller Brewing Company of Wisconsin. Since 2016, it has been owned by the international beverage company Molson Coors. The Miller Beer logo adorns nine beers brewed at seven breweries in the US and under license in Canada, Turkey, and Russia.
A German immigrant purchased a Milwaukee brewery and founded the company in 1855. He began developing his beers using unique yeast and raw materials from nearby farms. The owner's granddaughter was against alcohol, so she sold the company in 1966. The firm changed hands until it became the property of Molson Coors in 2016.
Meaning and History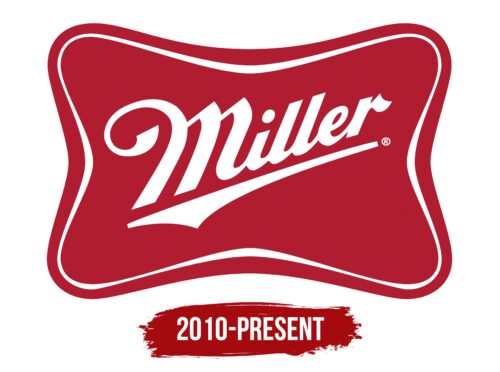 What is Miller Beer?

These are nine varieties of unpasteurized beer with fourfold filtration and corn syrup in the composition, which are sold in 60 countries around the world. The beer has received numerous awards and is loved by customers. Only in the USA, about 100 million bottles are sold annually.
The current logo was developed after 2008 when the brewery acquired a permanent owner. They became a subsidiary of SABMiller and Molson Coors – MillerCoors.
The sign turned out to be simple and strict, which fully corresponded to the German roots of beer—rectangular background with rounded corners and concave sides. White edging and white Miller inscription soar on an elongated triangle, reminiscent of a paper plane or a trail from a passing star or comet.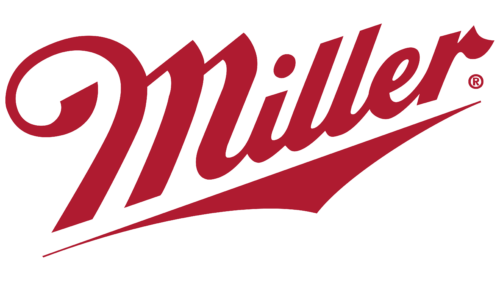 The name Miller is the surname of the founder of the brewery. It is written in letters with graceful curls and pointed peaks. Reminiscent of the gothic font family, which is a symbol of greatness. Interestingly, all the descendants at the company's helm had the same name as the founder.
The slanted position of the inscription demonstrates the gradual rise in popularity and fame of Miller beer. Starting with one brewery and one brand, in the 1950s, the beer reached popularity in 40 states thanks to the founder's grandson. And a few years later, it became the second largest in sales in the world.
The capital letter and the extended underlined triangle show that the greatest influence on the development of the brand was in the early years. The brewery's purchase, the unique yeast that Frederick Edward John Miller brought to the US, the special storage system, and the first automated bottling and labeling introduced by the owner's sons were significant investments in the company's future.
Given a solid platform to start with, the beer needed the publicity and distribution that subsequent owner companies gave it. It is this rise that the line underlining the name on the logo demonstrates.
Font and Colors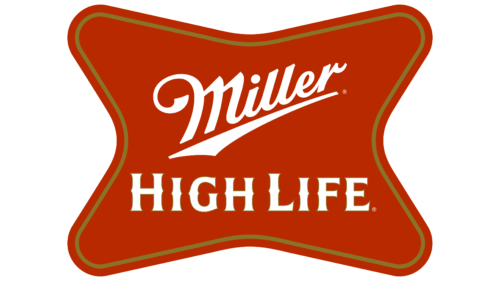 The main colors of the label are burgundy and white.
White indicates natural ingredients, no pasteurization. Hints at the foam in the glass.
Burgundy is associated with precious stones. Indicates the venerable age of the drink and the admiration it causes.
Font used by unique beer Draft Beer.
Miller Beer color codes
Crimson Glory

Hex color:
#af1c30
RGB:
175 28 48
CMYK:
0 84 73 31
Pantone:
PMS 186 C