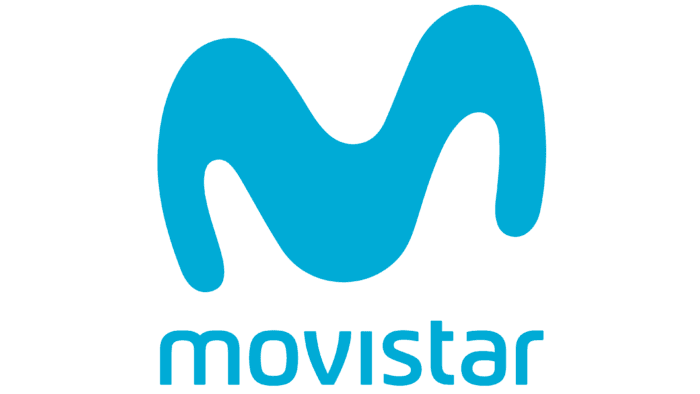 Movistar is a large telecommunications company, which has been part of the multinational Telefonica enterprise since 1995. It provides pay-TV services, supports mobile and Internet connection. It is oriented to Spain and Latin American countries.
Meaning and History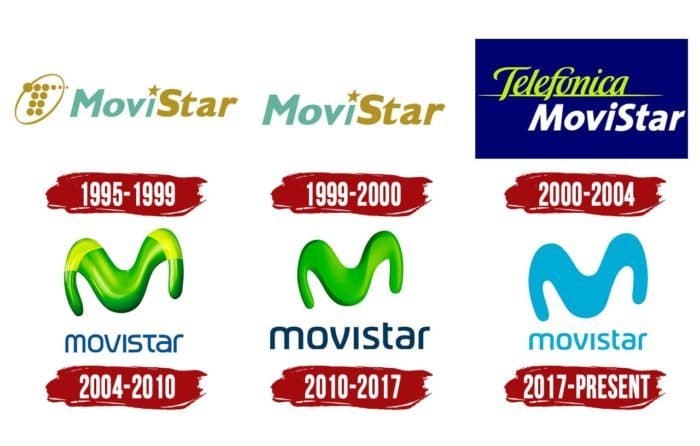 The prototype of the famous graphic sign Movistar appeared in 2004. Before that, simple emblems were used that did not leave a noticeable mark in the history of the brand.
1995 – 1999
The telecommunications company was originally called "MoviStar." It is this spelling with the capital "M" and "S" was reflected in her debut logo. Designers interestingly beat the two parts of the word, making the first half (Movi) blue-green and the second (Star) yellow-orange. And to give the image dynamism, they used a small five-pointed star instead of a dot above the "i." The font of the inscription is made in italics without serifs.
On the left, the developers placed the letter "T," consisting of 12 points of different diameters. An oblique oval line circles it. This is a tribute to the Spanish company Telefonica, which owns Movistar.
1999 – 2000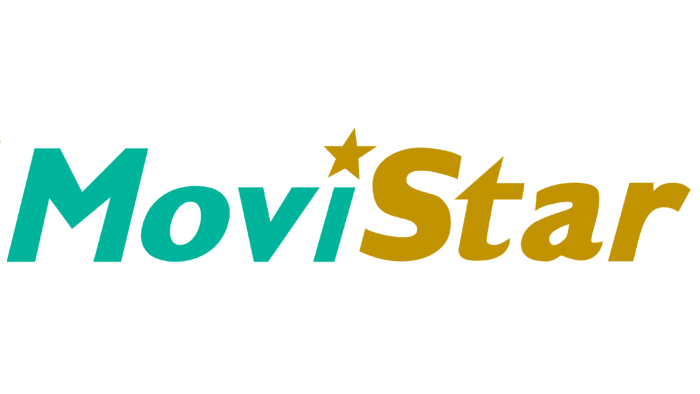 In 1998, designers simplified the logo, eliminating the stylized "T." This decision allowed us to increase the word "MoviStar" and to focus on it. Other details remained unchanged.
2000 – 2004
At the turn of the millennium, the brand began to be called "Telefonica MoviStar." This was reflected in his logo, which is completely different from the two previous versions. The inscription "Telefonica" is located at the top and is underlined by a graceful yellow-green line. The font imitates handwritten text. Below the line is the word "MoviStar" in white. The branded star above "i" has given way to a regular dot. The general background is a dark blue rectangle.
2004 – 2010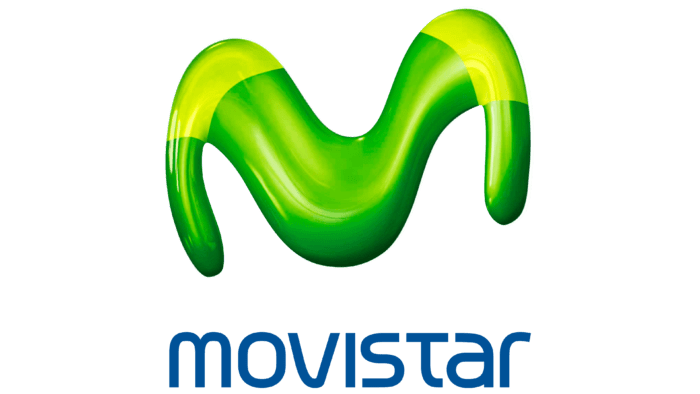 In 2004, the company was renamed Movistar. Immediately after the name change, she conducted a massive redesign. It was then that a recognizable figure appeared in the form of the letter "M," which became a cult element of the visual identity of the brand. She looks like an uneven wave of yellow-green color. Due to the shadows and glare, creating a 3D effect, the figure seems plastic. The font of the inscription has also changed. The characters in the word "Movistar" are rounded and lowercase, although "t" looks like a capital letter.
2010 – 2017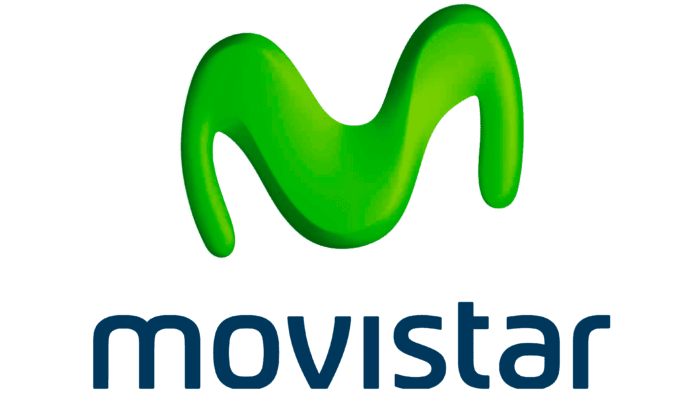 In 2010, the creators simplified the design but retained the previous concept. Light stains disappeared and with them some dark spots. Now the M-shaped graphic sign no longer seems as "slippery" as before. Despite this, the volume remained, which is what the artists sought.
2017 – present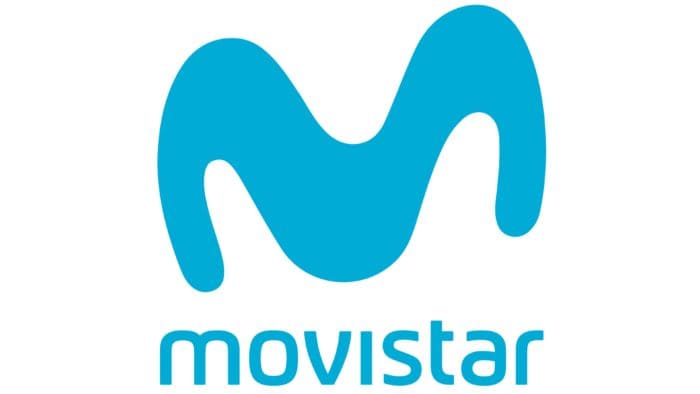 In 2017, the international branding agency Lambie-Nairn developed a new visual style. Specialists have adapted the logo to the digital world to position Movistar as a vibrant and modern company. They redrew the letter "M" and made it flat, removing the signature 3D effect. And they changed the color palette, completely abandoning the gradient green.
Color
The emblem is now light blue. According to creative director Tim Simmons, the chosen shade expresses more emotions. The shape of the M-shaped figure remained the same. The word Movistar has not changed either. But in this case, it plays a secondary role, because the main focus is on "M."