Muse Logo PNG
Muse's logo grabs attention with its monumentality and strength. Like a wave, the inscription moves forward with force, causing one to stop and listen. The emblem tells of a band that has become a model in British music.
| | |
| --- | --- |
| Founded: | 1994 – present |
| Founder: | Matt Bellamy, Chris Wolstenholme, Dominic Howard |
| Headquarters: | Teignmouth, Devon, England |
| Website: | muse.mu |
Muse – an English rock trio founded in 1994. It stands out for frequently changing names and consistently topping British charts. The band has recorded 11 studio and live albums, which have sold over 20 million copies.
Meaning and History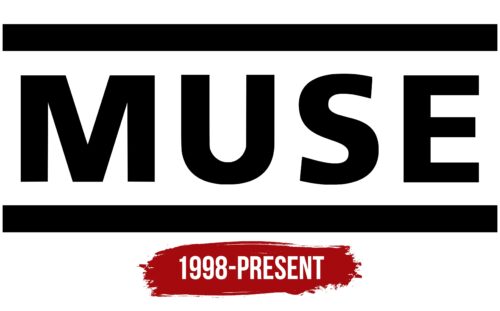 The group was formed in 1994 but spent the first few years performing under different names: Gothic Plague, RocketBab Dolls, and Carnage Mayhem. That was until they released a 4-song EP in 1998 – This Is A Muse Demo. The emblem became the name and permanent logo for the band after that. The performers owe the development of the mark to the Dangerous label, which handled the recording's design.
What is Muse? 

A group of alternative and progressive rock, winner of a host of prestigious English awards: twice Brit Awards, four times MTV Europe Music Awards, eight times NME Awards. The performers have received honorary doctorates in arts from the University of Plymouth and have been awarded Grammy twice. They add to the list successful world tours and about 50 music videos.
1998 – today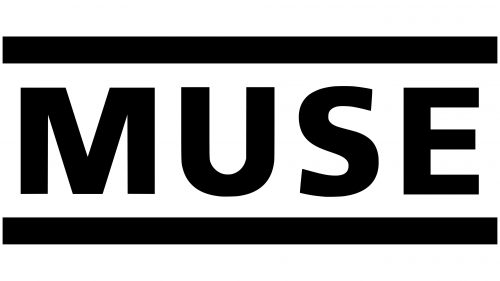 The group's emblem is an impressive inscription in capital black letters with an underline at the top and bottom. The performers chose the band's name. The musicians were looking for something strong, striking, and inspiring. Something capable of conveying their seriousness and talent. The name was also meant to be short, so it would appear large on posters and be easily remembered.
The previous 3 or 4 names, under which the band performed their own and others' compositions in bars, didn't stick. A final name had to be chosen for the move to larger stages. The idea came when someone at a performance remarked that there were many musicians in Teignmouth because a creative muse hovered over the town.
The word seemed suitable. The first EP with the new name and logo sold 1,000 copies, laying the foundation for the group's popularity. Therefore, the identity was kept permanently.
The logo inscription turned out as the musicians wanted: large and memorable. The emblem conveys that the band plays elevated music straight from the heavens to the performers. The double line highlighted the collective and drew attention to its artistry.
Font and Colors
The emblem is executed in Rolphie 11 Ultra SC. The bold monumental font and black tones speak of strong percussion and bass guitar. Bass lines often become the foundation of the band's compositions. The design also tells of significant themes in the artistry: apocalypse, war, and the danger of technological evolution.
Muse color codes
Black

Hex color:
#000000
RGB:
0 0 0
CMYK:
0 0 0 100
Pantone:
PMS Process Black C