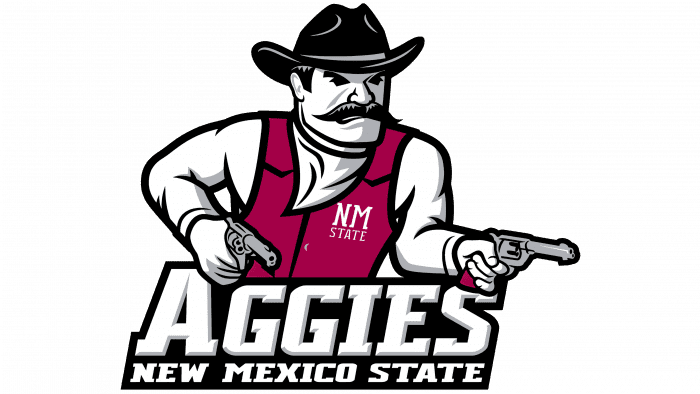 New Mexico State Aggies Logo PNG
An example of a conservative approach to logo design, the desire to be as close as possible to the history of the creation of the emblem, is the identity of the teams of the New Mexico State University. The modern logo of the New Mexico State Aggies is a return to the university's agricultural roots, as the fans insisted on.
New Mexico State Aggies: Brand overview
New Mexico State Aggies is a sports department affiliated with New Mexico State University in Las Cruces, New Mexico. It sponsors ten women's and six men's teams across multiple disciplines. They are members of the NCAA Division I and compete in the Western Athletic Conference. An exception is the footballers who are members of the independent Football Bowl Subdivision. Head of the university organization Mario Moccia.
Meaning and History
For a long time, gunsmith Frank "Pistol Pete" Eaton was featured on the NMSU emblem. This option has changed several times to match the status of the institution's emblem. First, the caricature was replaced with a blocky logo with text content, then the pistol was changed to a lasso, and the name was shortened to Pete. But the public resisted, and the management returned the original version.
1986 – 2005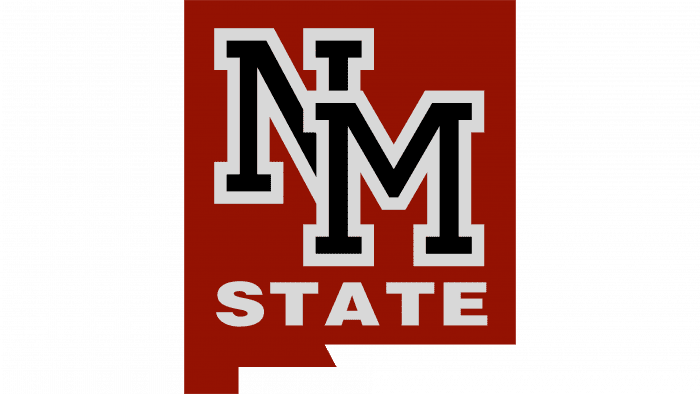 The logo of that period has a text with a monogram – an abbreviation of the expanded name of the sports department. At the top are the overlapping letters "N" and "M," and at the bottom is the single word "State." Lowercase characters are black with a white border. The emblem's shape is almost square, with a small protrusion at the bottom left: color – brick brown.
2006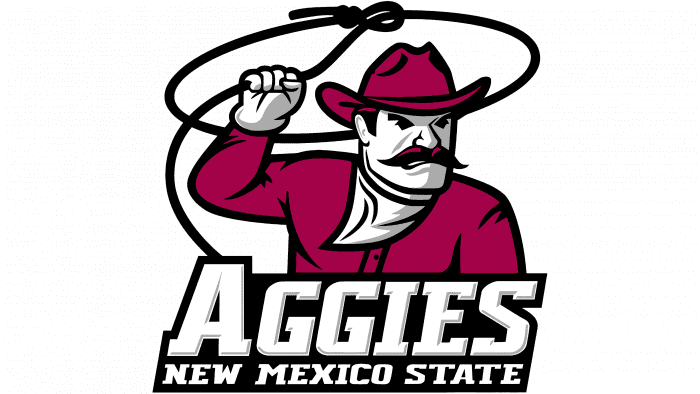 That year, the administration returned the old gunsmith emblem, removing the pistol from it. The cowboy is shown wearing a long-sleeved dark crimson shirt and a matching hat. He twists the lasso over his head, showing a willingness to stop anyone. Below, in two tiers, the full name of the sports organization is located.
2007 – today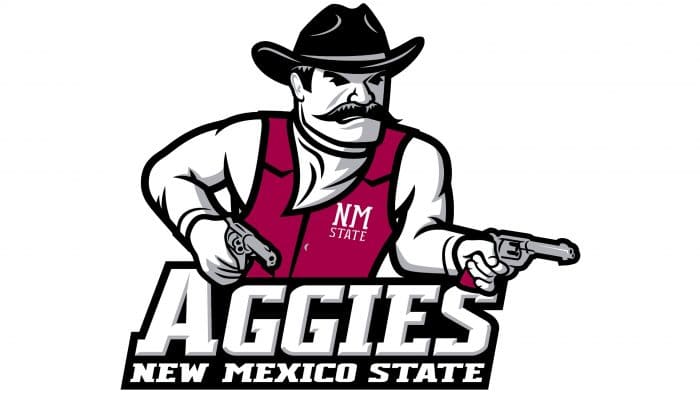 After hostile public statements and the insistence of students, the university administration returned firearms to the emblem. The character's dress code has also been changed to match the cowboy look as much as possible.
Font and Colors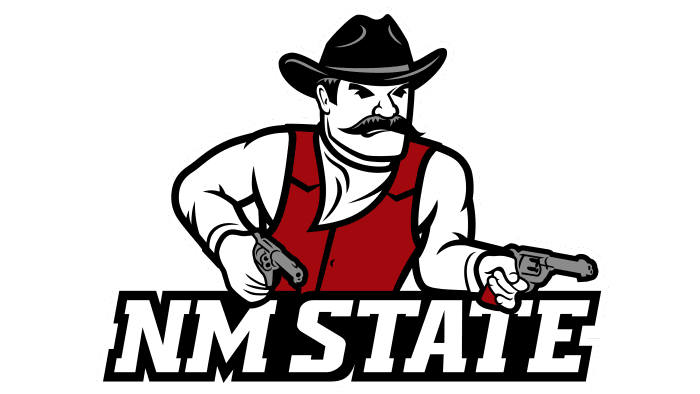 The modern version is a cartoon of Frank "Pistol Pete" Eaton. He is wearing a white shirt, a light neck scarf, a dark crimson vest, a black hat with a brim. He holds a pistol in each hand, although he only has one weapon in the original version.
The cowboy's gaze is concentrated, menacing. The mouth is twisted in an evil grimace. On the right side of the jacket, there is an inscription "NM State," placed in two lines. Below is the text with the expanded name of the university sports association New Mexico State Aggies. The original logo colors are dark crimson, gray, black.
New Mexico State Aggies color codes
Violet-Red

Hex color:
#861f41
RGB:
134 31 65
CMYK:
0 77 51 47
Pantone:
PMS 7420 C
Spanish Gray

Hex color:
#97999b
RGB:
151 153 155
CMYK:
3 1 0 39
Pantone:
PMS Cool Gray 7 C
Black

Hex color:
#000000
RGB:
0 0 0
CMYK:
0 0 0 100
Pantone:
PMS Process Black C