OPI Logo PNG
| | |
| --- | --- |
| Founded: | 1981 |
| Founder: | George Schaeffer, Suzi Weiss-Fischmann |
| Headquarters: | Calabasas, California, United States |
| Website: | opi.com |
OPI, a prominent name in the nail polish industry, took shape in Los Angeles, California, in 1981 under the leadership of founders George Schaeffer and Suzi Weiss-Fischmann. The brand initially specialized in creating acrylic nails but soon shifted its focus to nail polishes. Weiss-Fischmann, who took on the role of the chief chemist, was instrumental in formulating OPI's well-loved nail lacquer.
In 1989, the brand extended its distribution to beauty salons and spas. One distinctive feature that set OPI apart was its witty and distinctive color names, which quickly became a unique brand signature. As the 1990s rolled in, OPI began to feature on the shelves of department stores, winning over the hearts of nail technicians and nail polish enthusiasts.
OPI's growth story didn't stop there. The brand broadened its product range to include nail strengtheners, top coats, cuticle care products, and pedicure essentials, moving beyond just nail polishes. 2003 marked the launch of the OPI Infinite Shine line, a three-step, long-lasting lacquer system.
By 2010, OPI had earned its reputation as the best-selling nail polish brand within the professional salon industry, boasting a palette of over 200 colors. Its journey has been dotted with exciting collaborations with high-profile partners, including Ford, Coca-Cola, Katy Perry, and Hello Kitty, to name a few, for special edition collections.
While consumer goods titan Coty Inc. acquired OPI in 2010, the brand's vision continues to be guided by Suzi Weiss-Fischmann. Today, OPI offers more than 200 shades to its global customer base and is celebrated for its top-notch formula, trendy color selection, and distinctive, humor-filled shade names.
Meaning and History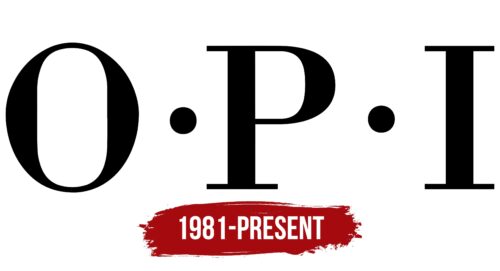 What is OPI?

Since its inception in 1981 by George Schaeffer and Suzi Weiss-Fischmann, OPI Products has been a game-changer in the beauty realm for over three decades. With its home base in Calabasas, California, the company is esteemed for its superior quality and pioneering nail care offerings. OPI products have found their way into professional beauty parlors and personal beauty kits, providing a vast selection of nail polishes designed to elevate one's appearance and confidence.
OPI color codes
Black

Hex color:
#000000
RGB:
0 0 0
CMYK:
0 0 0 100
Pantone:
PMS Process Black C