| | |
| --- | --- |
| Founded: | January 13, 1950 |
| Founder: | Procter & Gamble |
| Headquarters: | United States |
| Website: | oralb.com |
| Logo downloads: | |
Oral B is an American brand that specializes in oral hygiene products. Its modern assortment includes electric and classic toothbrushes, rinses, toothpaste. It has existed since 1950, and since 2006 has been part of the Procter & Gamble corporation.
Meaning and History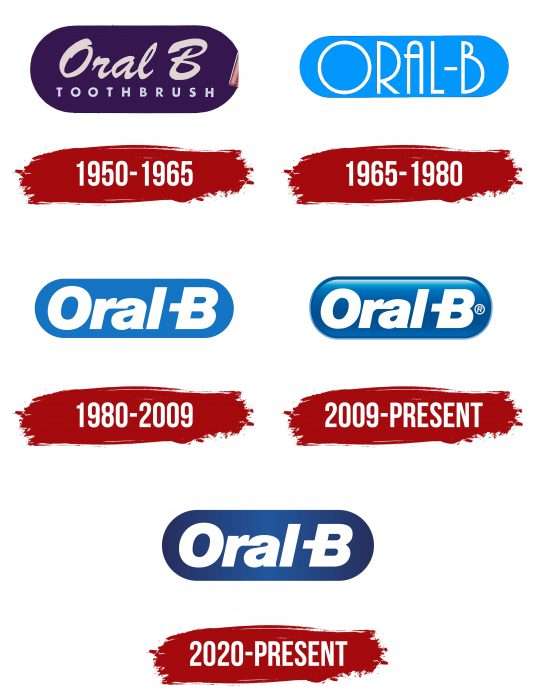 The founder of the company is the developer of the unique toothbrush Dr. Robert W. Hutson. He patented a unique product and created a brand called "Oral B 60". The number represents the number of tufts of bristles. The letter "B" represents the word "brush." Later, the doctor decided to continue his periodontal practice in the city of San Jose, so he sold the business in 1960. Then the company became part of the Gillette structure (in 1984), and in 2006 it became owned by Procter & Gamble. Each new owner has left its mark on the evolution of its logo.
1950 – 1965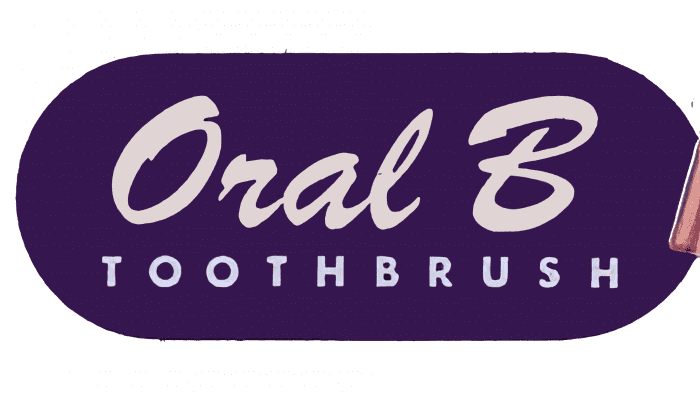 The opening version was initially oval, elongated horizontally. On a purple background, there was an italic text "Oral B," and below – "TOOTH BRUCH," where both words were written together.
1965 – 1980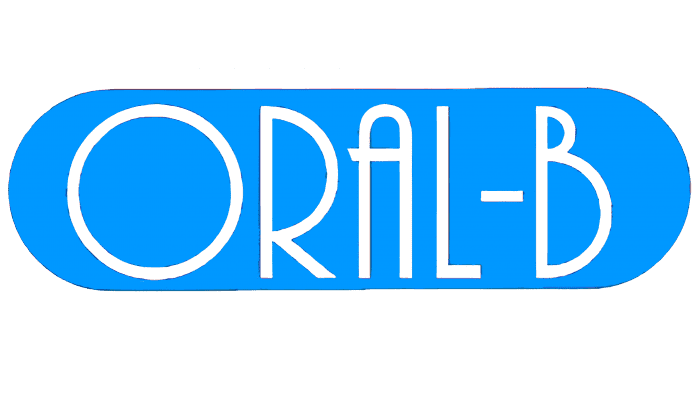 The designers removed the bottom phrase and left only the company name. They also changed the oval's color, made the characters thin and printed, and changed their style.
1980 – 2009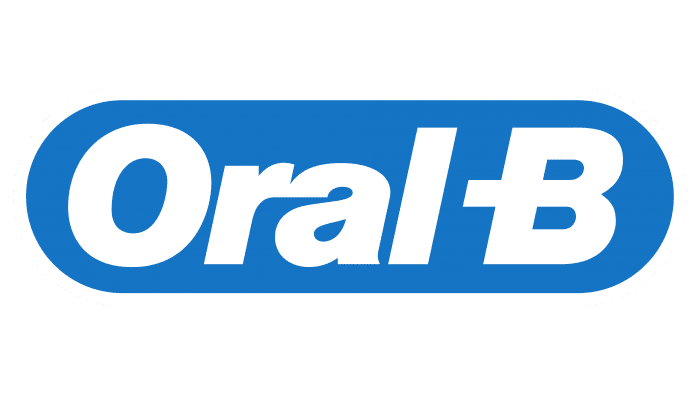 In 1980, a group of original signs appeared in a completely new design. The oval is dark blue, and the letters are thick and slanted.
2009 – today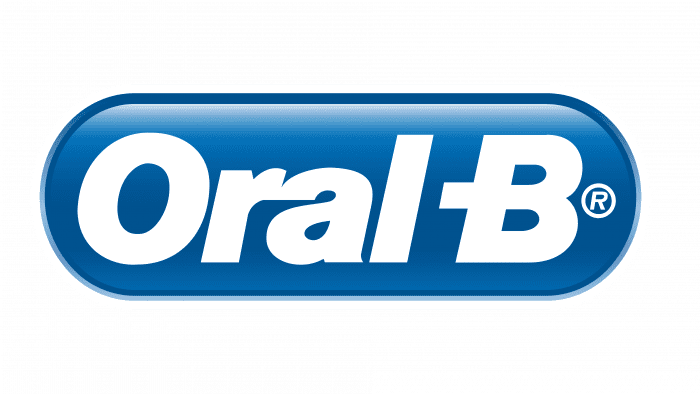 The developers added a 3D effect to the current logo in light highlights on the top and bottom edges.
2020 – today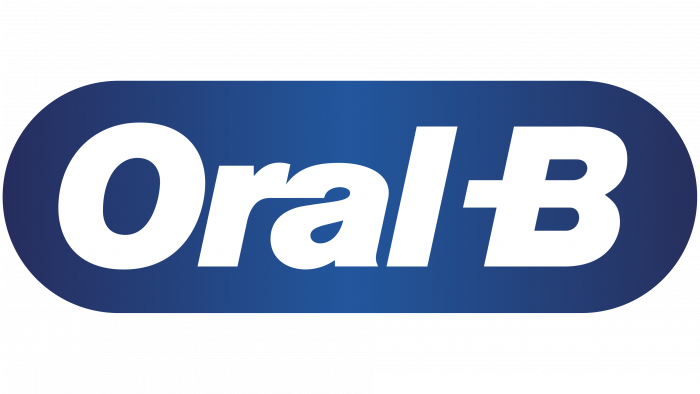 As a result of the redesign, the visual identity sign changed its style, although it retained the original elements. The modernization mainly affected color. The developers removed the dark edging strip, smoothed out the three-dimensionality, and presented the logo in 2D. It has become much darker with barely noticeable backlighting in the center. This effect is due to the gradient transition from light blue (in the middle) to dark blue (closer to the edge). The inscription remains the same.
Font and Colors of the Emblem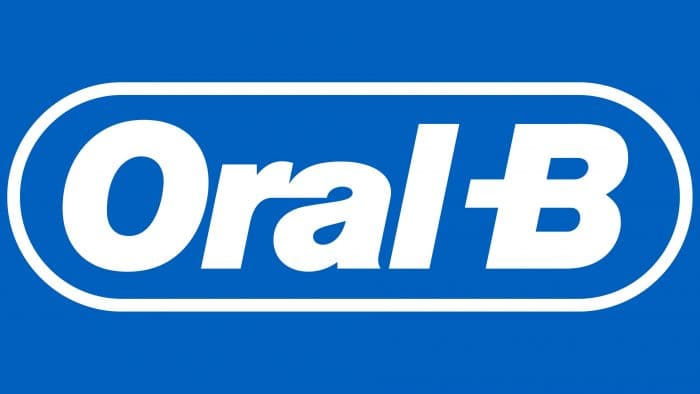 The brand name has always been associated with the word "Oral B" and its spelling in different styles. Its background is a blue horizontal oval.
In the early version of the logo, the inscription was made in handwritten handwriting, from 1965 to 1980 – in a printed typeface, now – in text with a slight slant to the right. The central protrusion "B" is elongated and extends beyond the letter. The color of the emblem includes a combination of several shades of white and blue.

The latest changes have not affected the typeface – the brand name is done by Neue Haas Grotesk Black Italic. The blue color moved from a light palette to a darker one with a gradient.
Oral B color codes
Bright Navy Blue

Hex color:
#1574C4
RGB:
21 116 196
CMYK:
89 41 0 23
Pantone:
PMS 2172 C
Video