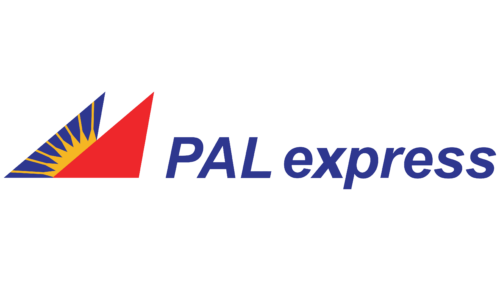 PAL Express Logo PNG
PAL Express: Brand overview
PAL Express, the regional arm of Philippine Airlines (PAL), established itself as a crucial link between the Philippines and the rest of the world. With a history dating back to Air Philippines Corporation, the airline has quickly gained popularity with its modern fleet of airplanes and efficient service. Air Philippines Corporation has become a reliable full-service carrier offering a wide range of domestic and international flights.
Recognizing the changing travel landscape, Air Philippines Corporation rebranded in 2009 to Airphil Express.
In 2013, Philippine Airlines took the bold step of acquiring full ownership of Airphil Express and rebranded it as PAL Express.
The airline operates a modern fleet of Bombardier Q400 turboprop aircraft, providing passenger comfort, environmental safety, and flexibility to meet different needs on different routes.
From its hubs in Manila, Clark, Cebu, and Davao, the airline connects travelers to popular cities, tourist destinations, and remote islands, offering endless opportunities for exploration.
Meaning and History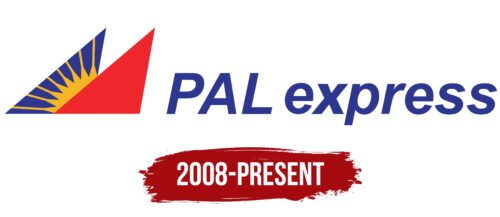 What is PAL Express?

PAL Express is a subsidiary founded in 1995 and originally called Air Philippines. The young carrier began operations in February 1996, providing important domestic transportation throughout the archipelago. In 2010, the airline went through a rebranding phase and became Airphil Express, but was renamed PAL Express again in 2013, firmly linking it to its parent company. PAL Express plays a key role in Philippine Airlines' network strategy, focusing on domestic routes and some regional international destinations.
2008 – today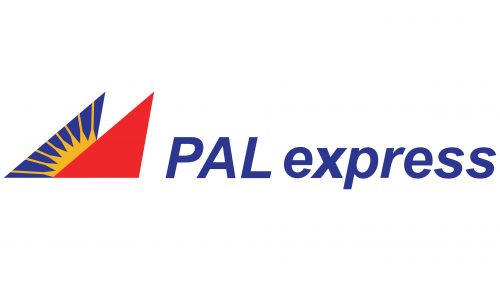 The logo uses an abbreviated form of the name – PAL, which stands for Philippine Air Lines, as the carrier is a subsidiary of a Philippine company. The abbreviation is sleek, bulky, embossed, and capitalized. The secondary text, though executed in lowercase, is also massive. The glyphs in it are rounded, not angular, as in the first word. Both parts are italicized. On the left is a unique symbol consisting of two triangles superimposed on each other. In the foreground is a red triangle, and in the background is a dark blue triangle with a sun and yellow rays.
These two triangles symbolize the harmonious fusion or duality of earth and sky, which is key for any airline. The red and blue colors indicate both the flag of the Philippines and the vastness of the skies and seas the airline flies. The sun and its yellow rays in the triangle in the background symbolize optimism and the dawn of new travel opportunities. The use of uppercase and lowercase fonts balance the visual weight of the logo, creating a sense of stability and modernity.