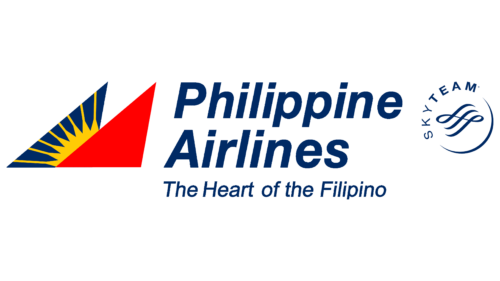 Philippine Airlines Logo PNG
The Philippine Airlines logo reflects the richness and charm of the Philippines, a country known for its hospitality and warmth of heart.
The logo's centerpiece is the airline's name in italic navy blue on two lines. Below it is the slogan "The Heart of the Filipino," symbolizing the company's close connection to the culture and people of the Philippines.
The left side of the logo includes two triangles of different colors – bright red and dark blue with a cropped top. In the center of the dark blue triangle, there is an image of a yellow sun with rays, which reflects the geography of the Philippines, consisting of more than 7 thousand islands. On the right side of the emblem is a semicircle with the words "SKYTEAM" in dark blue. SKY" is shown in a smaller font, and "TEAM" is shown in a bolder font, indicating that the brand belongs to the SkyTeam global alliance network.
In the middle of the circle, surrounded by all the symbol elements, is a graphic image representing a stylized version of the Banaue mountain range in the northern Philippines. This image symbolizes the brand's key strengths, such as its connection to local cultures and nature and unique tourist destinations in the Philippines.
Philippine Airlines' identity reflects its values and benefits. The company guarantees its passengers' safety, comfort, and convenience by collaborating with other airlines in the SKYTEAM Alliance. It is committed to environmental sustainability, applying new technologies to reduce carbon emissions and environmental impact. Philippine Airlines' visual identity is a striking symbol of the company's success and its innovative approach to improving travel for its customers.
Philippine Airlines: Brand overview
Meaning and History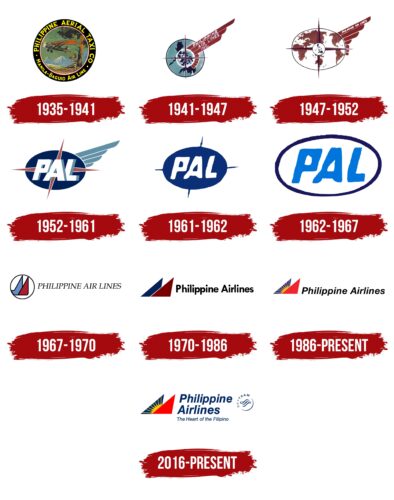 1935 – 1941
1941 – 1947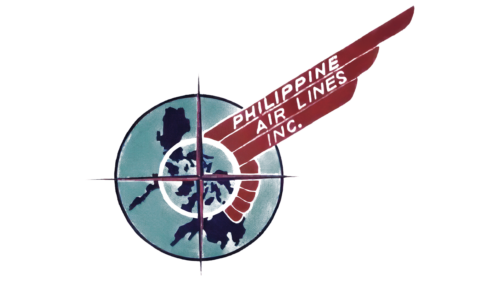 1947 – 1952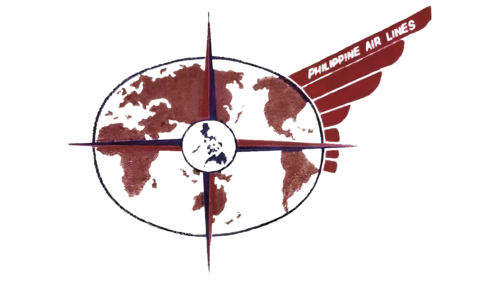 1952 – 1961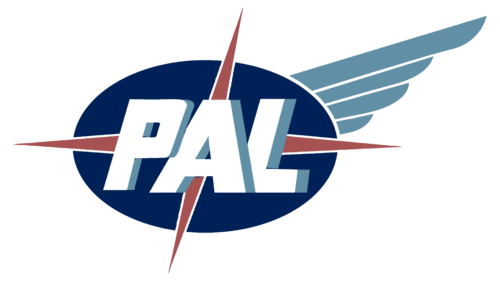 1961 – 1962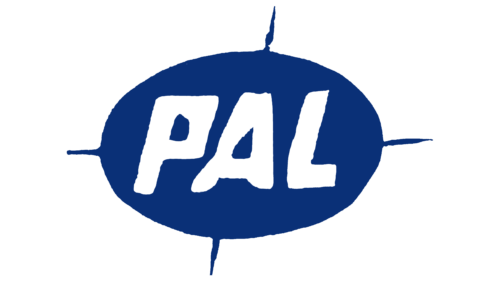 1962 – 1967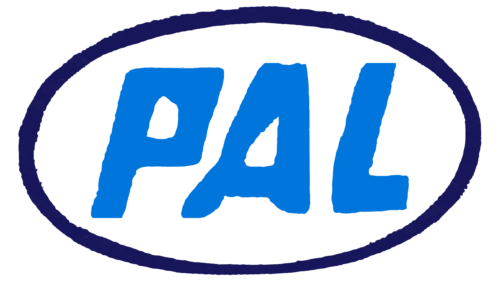 1967 – 1970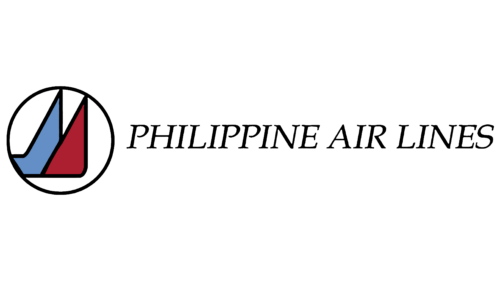 1970 – 1986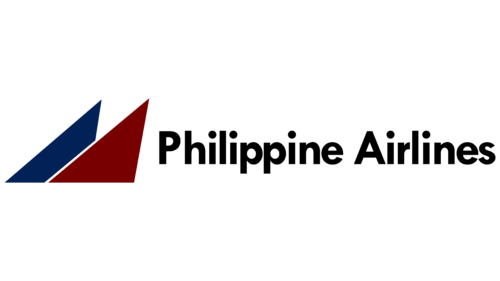 1986 – today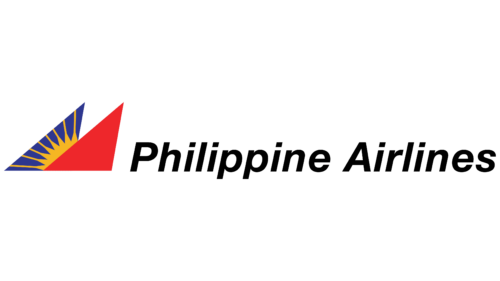 2016 – today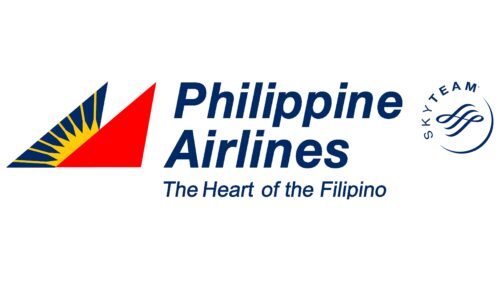 Font and Colors
The Philippine Airlines emblem uses the italicized font in dark blue for the company name, located in the central part of the logo. The italic style adds sophistication and elegance to the design, emphasizing the company's status and commitment to high-quality service.
Below the airline's name is the slogan "The Heart of the Filipino" in a slimmer font that emphasizes the importance of the company's connection to the people and culture of the Philippines.
The colors of the Philippine Airlines logo are carefully chosen and have their own symbolism. The dark blue color used for the text and for one of the triangles symbolizes the company's reliability, stability, and professionalism. The bright red triangle reflects the airline's energy, passion, and dynamism, as well as its commitment to development and innovation. The sun's yellow color in the center of the dark blue triangle is associated with optimism, joy, and the bright side of travel in the Philippines.
The font and colors of the logo combine sophistication and modernity, conveying the company's core values and its unique character in the aviation industry.
Philippine Airlines color codes
Cool Black

Hex color:
#002a65
RGB:
0 42 101
CMYK:
100 58 0 60
Pantone:
PMS 281 C
Tangerine Yellow

Hex color:
#ffcb05
RGB:
255 203 5
CMYK:
0 20 98 0
Pantone:
PMS 7408 C
Red

Hex color:
#ff0000
RGB:
255 0 0
CMYK:
0 100 100 0
Pantone:
PMS Bright Red C