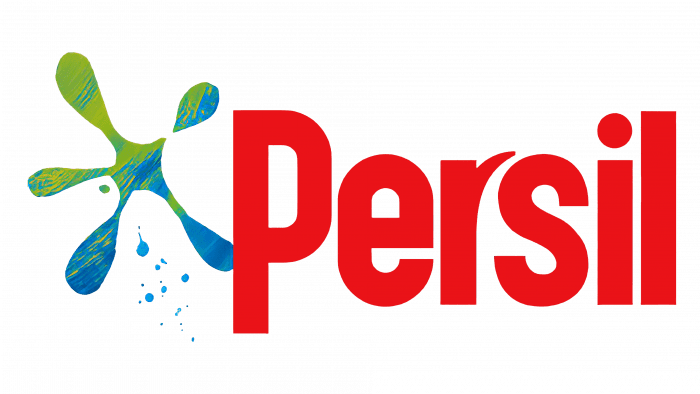 Persil Logo PNG
The Persil logo demonstrates active action against any stains and dirt. This is due to strong adhesion to foreign compounds. The emblem is a symbol of universality. The tool works equally well with white and colored linen.
| | |
| --- | --- |
| Founded: | 1907 |
| Founder: | Henkel |
| Headquarters: | Germany |
| Website: | henkel.com |
Persil is a German brand of laundry detergent introduced by Henkel in 1907. It is the first commercial line of the premium self-activating drug. The products are manufactured in powder, tablet, gel, capsule, and liquid form.
Meaning and History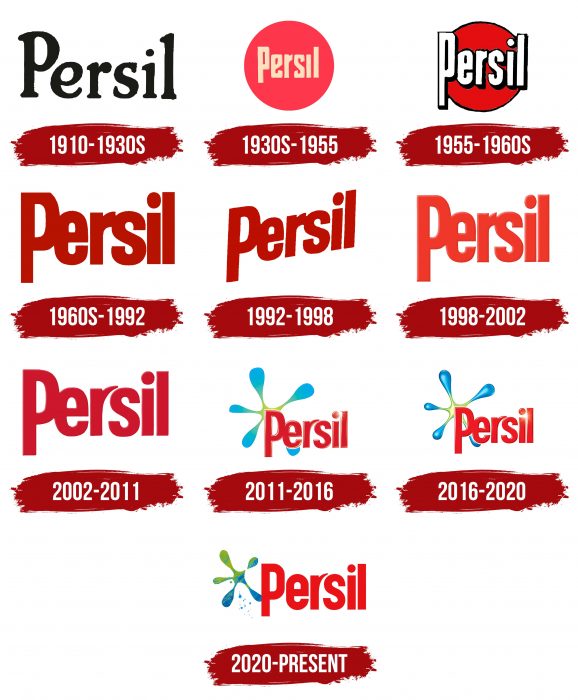 The series's launch almost immediately made its trademark recognizable because crushed soap was used for washing until then. And this tool contains special ingredients that "push" the dirt from the inside. It was the main components that served as the basis for the brand name introduced into the logo. It is sodium perborate and sodium silicate: per + sil. Over the many years of its existence, there are ten types of emblems in its history (distributor – Unilever).
the 1910s – 1930s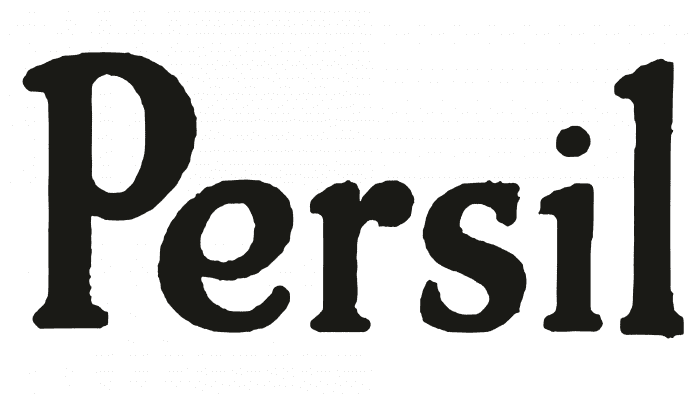 The debut logo was simple black lettering on a white background. The letters were in a rounded serif font.
the 1930s – 1955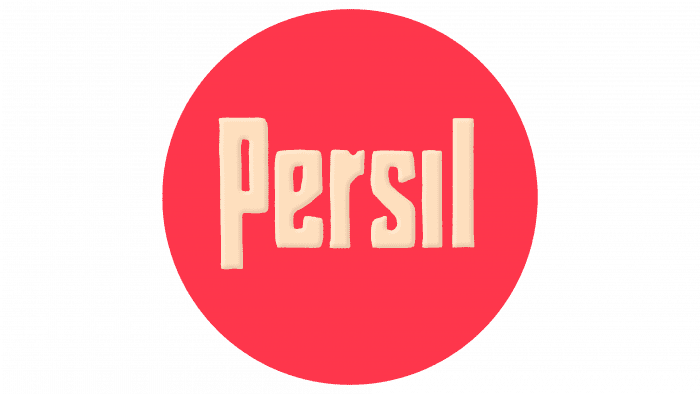 During this period, a red circle appeared, in which the name of the line was placed, written in grotesque white characters.
1955 – the 1960s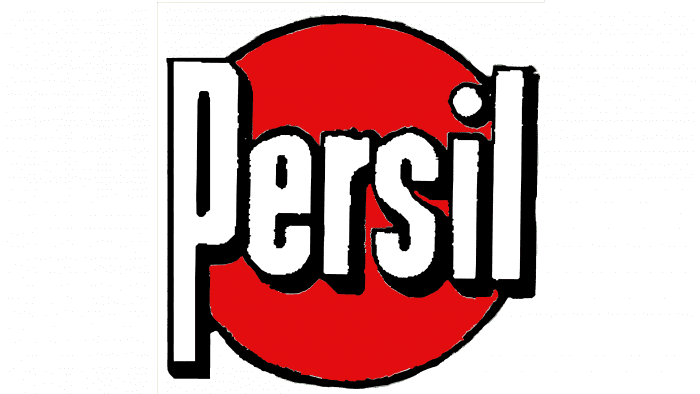 The word "Persil" enlarged and went beyond the circle. A green background appears.
the 1960s – 1992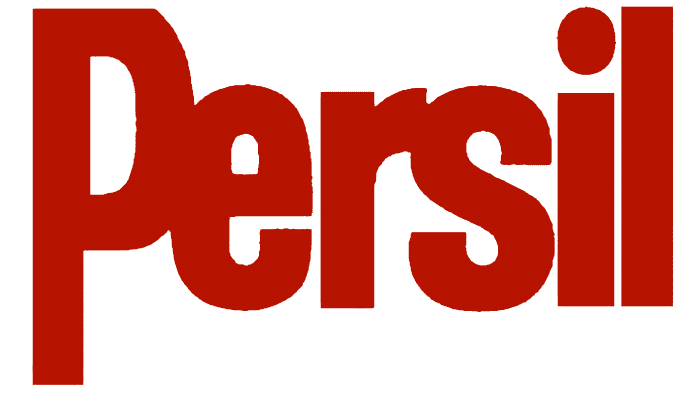 The designers removed the circle and changed the lettering color – since then, it has become red.
1992 – 1998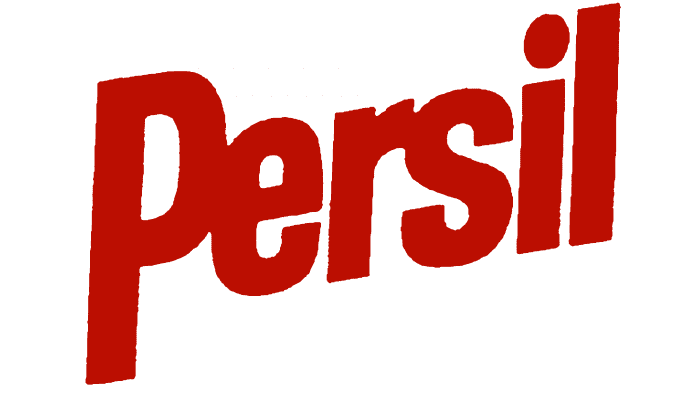 The brand name was placed diagonally from bottom to top.
1998 – 2002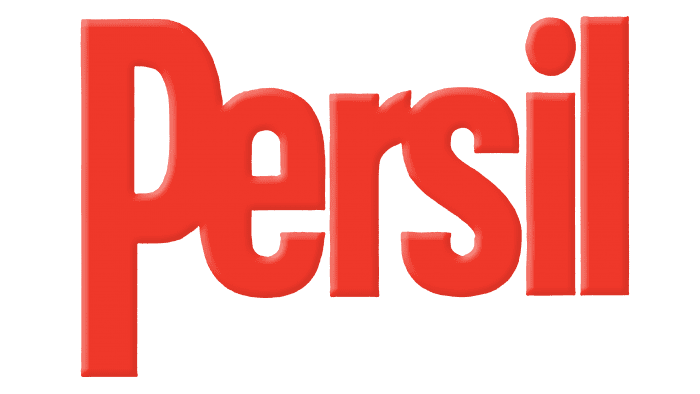 A new version was approved: a horizontal arrangement of the word "Persil" and a muted red color.
2002 – 2011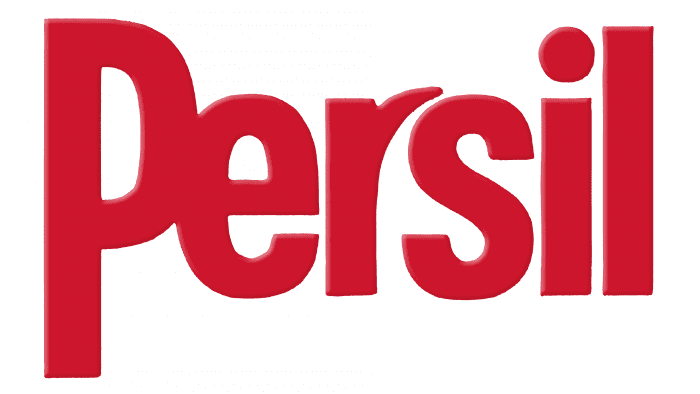 The developers changed the shape of the letter "r," separating it from the "s."
2011 – 2016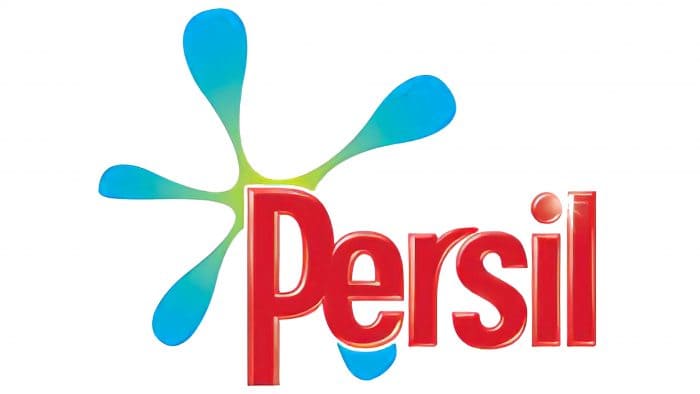 During this period, the brand name consisted of a 3D brand name and a blue-green spot.
2016 – 2020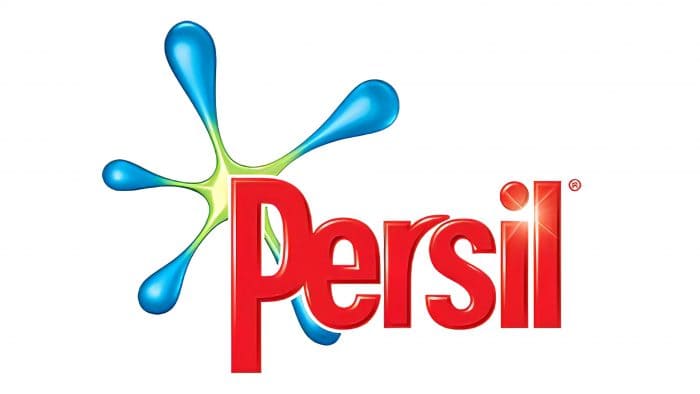 Between the "i" and "l," we increased the glare and made the spot more voluminous with contours, gradient, and shadows.
2020 – today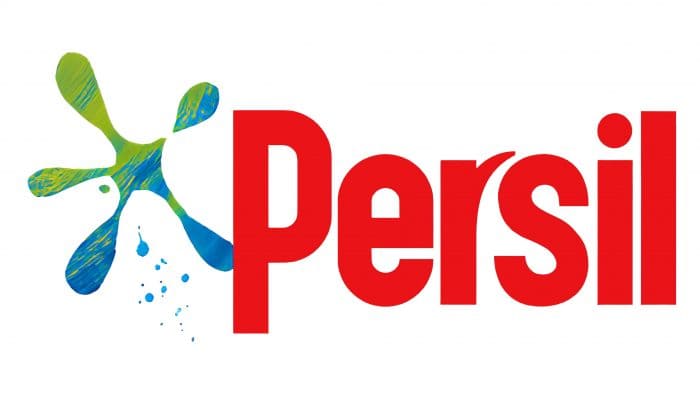 The designers reduced and moved the spot to the left. In the word "Persil," all the letters were separated and returned to a simple spelling reminiscent of the 2002 format.
Font and Colors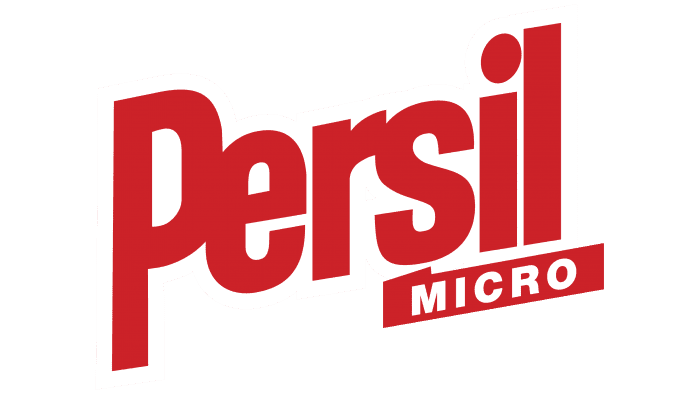 From the 1960s to 2002, the name combined the letters "P" and "e," as well as "r" and "s." Since 2002, only the first two characters have a bunch. Now they are written separately.
The typeface has hardly changed: the text in the logo consists of a chopped typeface with an elongated "P" leg. In another emblem, the marks are wide, even, with an inter-letter connection. In most variants, the color is kept red. Then blue and green were added to it.
Persil color codes
Fire Engine Red

Hex color:
#e91218
RGB:
233 18 24
CMYK:
0 92 90 9
Pantone:
PMS Bright Red C
Apple Green

Hex color:
#7caa36
RGB:
124 170 54
CMYK:
27 0 68 33
Pantone:
PMS 369 C
Medium Persian Blue

Hex color:
#0065aa
RGB:
0 101 170
CMYK:
100 41 0 33
Pantone:
PMS 7691 C