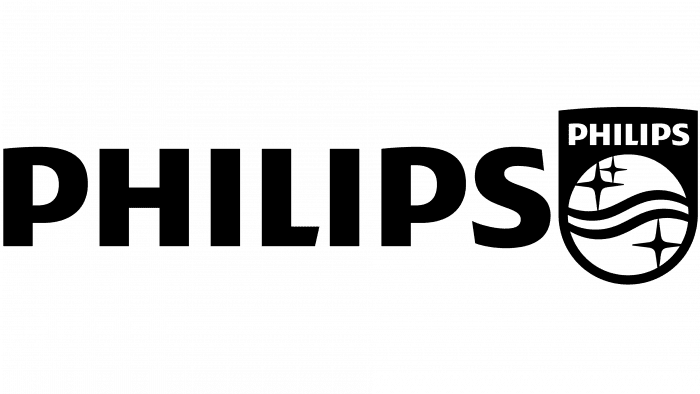 Philips Logo PNG
Thanks to the redesign of the entire brand identity, the Philips logo has gained expressiveness and attractiveness for the client. The text block of the logo focuses on minimalism, and the name, symbolizes the development of confidence and stability, a demonstration of quality and style.
| | |
| --- | --- |
| Founded: | 15 May 1891 |
| Founder: | Gerard and Anton Philips |
| Headquarters: | Amsterdam, Netherlands |
| Website: | philips.com |
Philips is a trademark of the international concern Koninklijke Philips N.V. The group of companies operates in the electronics, lighting, medical equipment, and consumer goods industries. Headquartered in Amsterdam (Netherlands), a third of the revenue comes from trade in the United States.
Meaning and History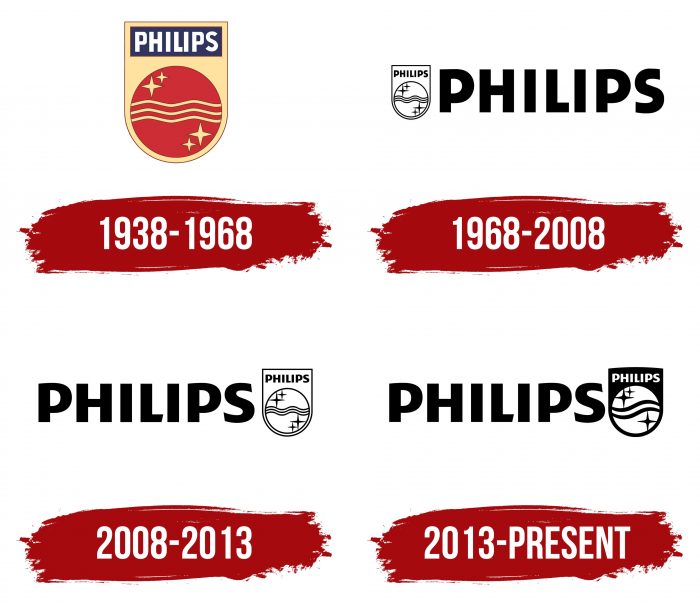 Philips started in 1891, but the first known logo dates back to 1938. It is based on an earlier version that was introduced around 1925. Johan and Kalff van der Ley designed it. Johan adorned the emblem with shiny four-pointed stars, which he associated with electric light, and Kalff added wavy stripes – sound waves moving through the air.
What is Philips?

Philips is the short form of the name of the Dutch company Koninklijke Philips N.V., founded in 1891 by Gerard and Frederik Philips for the production of light bulbs. Today, it is a large international conglomerate manufacturing electrical equipment. Its priority focus is on advanced medical devices and related products. Its headquarters are in Amsterdam, Netherlands.
1938 – 1968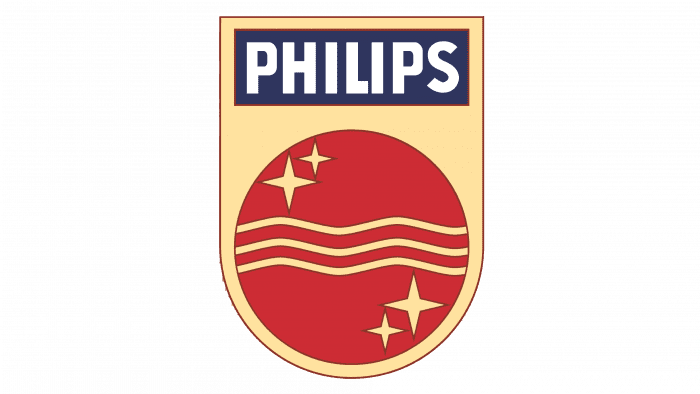 One of the old Philips logos has an unusual shape: a vertical rectangle (top) smoothly merges into a circle (bottom), forming a golden rectangle. Against this background, other elements are depicted: a blue horizontal rectangle with the words "PHILIPS" and a red circle with three wavy lines and four stars.
1968 – 2013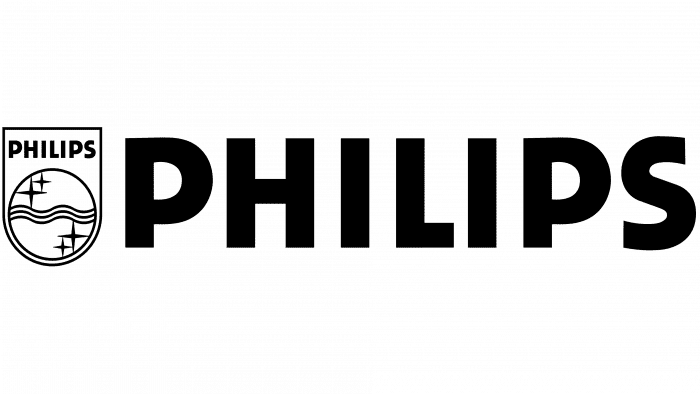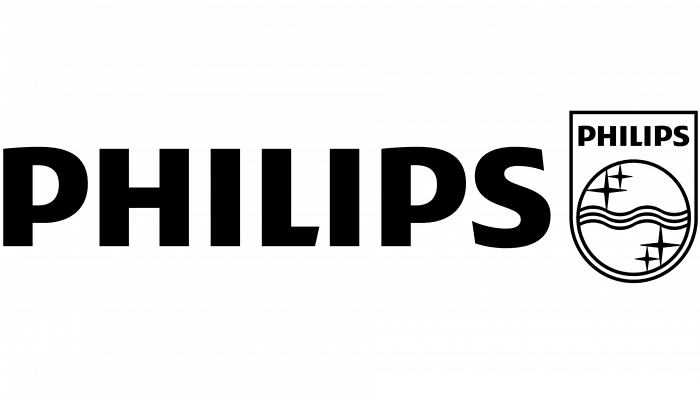 Without thinking twice, the emblem creators removed all the details and left only the blue word "PHILIPS." In 2008, the graphic part of the logo moved to the right.
2013 – today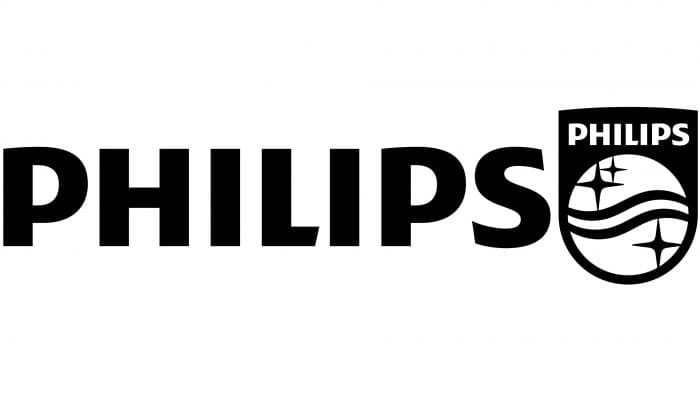 The 2008 redesign turned out to be less global. The developers have slightly tweaked the font, making the "L" and "S" vertical ends. The graphic symbol was made inverted. Where there was black, it turned white, and white turned black. Because of this, the emblem has become more expressive and attractive.
Font and Colors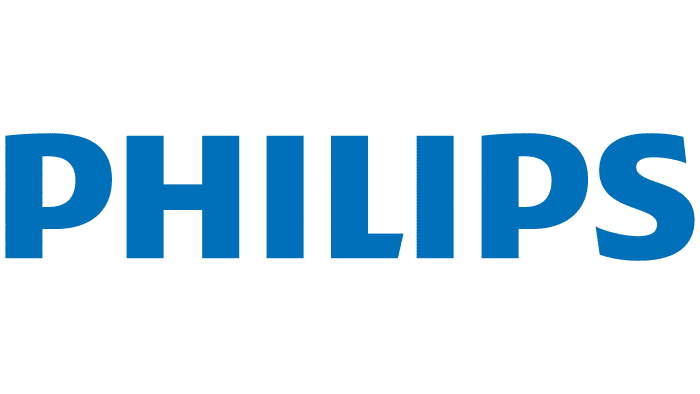 Against the background of old colorful logos, which Philips had a lot, the modern version looks strict and democratic. There is nothing superfluous in it – only the company's name, designed in the spirit of minimalism.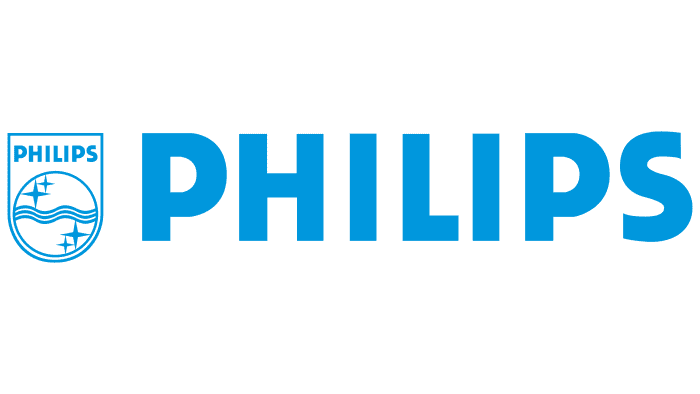 To write the word "PHILIPS," the designers used the sans serif typeface. The latest version differs from the previous one in the cut edges "S" and "L." Since 1968, the color scheme has not changed: the combination of blue and white has long been an integral part of the corporate identity.
Philips color codes
Tang Blue

Hex color:
#0b5ed7
RGB:
11 94 215
CMYK:
95 56 0 16
Pantone:
PMS 2728 C