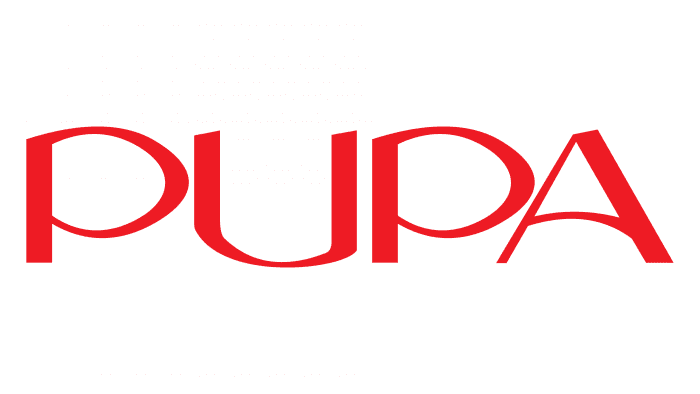 Pupa Logo PNG
"Brand cosmetics should be applied along the massage lines," advises the Pupa logo. The emblem is streamlined and smooth, as the contours of the face will become after using the brand's products. The sign promises a quick, pleasing effect.
| | |
| --- | --- |
| Founded: | 1975 |
| Founder: | Angelo Gatti |
| Headquarters: | Milan, Italy |
| Website: | pupa.it |
The Pupa is a cosmetic brand offering products for make-up as well as face and body care. It was founded in 1975 by Angelo Gatti, and is now owned by Micys Company S.p.a. As before, the brand is located in Milan (Italy). Relying on scientific technology and the latest developments, he manufactures products of the highest level and supplies them to 70 countries worldwide.
Meaning and History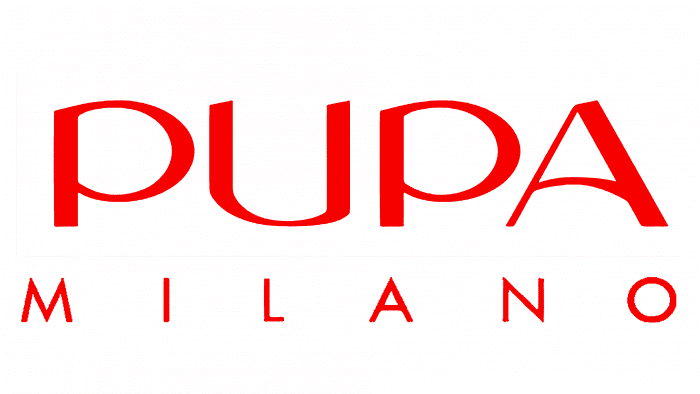 The Pupa emblem appeared simultaneously with the launch of the first batch of cosmetic products. Now it is used in the form in which it adorned the labels of the debut collection. The changes concerned only the variety of forms of the same option: with or without an indication of the location, with mirror coloring.
The basis of the corporate logo is bright red. The management considers it to be a key element – a driving force, the energy that allows them to create new images every day. There is the only text on the brand name: the word "Pupa," sometimes supplemented by the inscription "Milano," located under the main element. All signs are unique: "P" has a short leg, "U" has wide sidewalls, "A" has a curved crossbar (in the form of an inverted arch).
What is Pupa?

Pupa is an Italian decorative cosmetics brand for makeup. Its founder, Angelo Gatti, created it in 1975. It is now part of the Micys company structure. The products of this brand are supplied to more than 70 countries worldwide. The head office is located in the fashion capital – Milan.
Font and Colors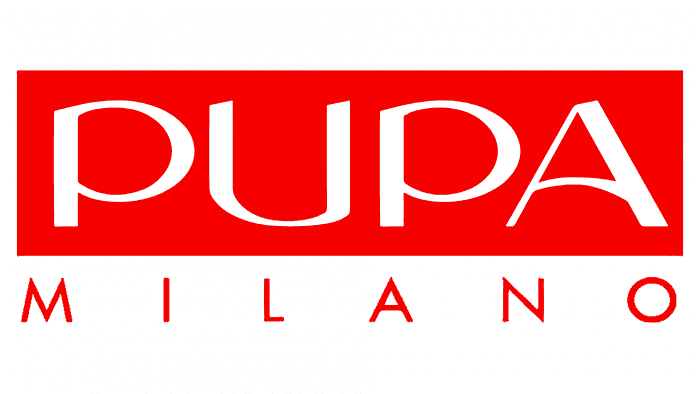 The emblem uses an individual typeface specially adapted for this brand. All letters in the name are uppercase and have no pronounced sharp corners, except the top "A." There are no serifs either, so the font belongs to the Sans Serif category. The basic palette of the logo is red and white. They convey the spirit of the brand – passion, attractiveness, and vitality.
Pupa color codes
Pigment Red

Hex color:
#ee1b24
RGB:
238 27 36
CMYK:
0 89 85 7
Pantone:
PMS Bright Red C