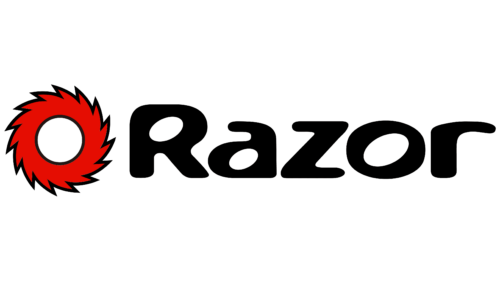 Razor Logo PNG
| | |
| --- | --- |
| Founded: | June 2000 |
| Founder: | Carlton Calvin |
| Headquarters: | Cerritos, California, U.S.A. |
| Website: | global.razor.com |
In the sunny climes of Cerritos, California, Carlton Calvin laid the foundation for Razor in June 2000. With its roots in the Golden State, Razor quickly turned heads by introducing a sleek aluminum scooter with urethane wheels. This wasn't just any scooter; it became a trendsetter, capturing the imaginations of youngsters and teenagers alike.
In the brief span between 2000 and 2002, Razor's reach skyrocketed with the sale of over 35 million of these iconic scooters, positioning the company as a titan in the burgeoning micro-mobility arena. Riding the momentum, the 2000s saw Razor diversifying its offerings. The company's portfolio blossomed from electric scooters and innovative skateboards to bikes and various other children's rideables.
2004 marked a significant chapter in Razor's journey as they added the RipStik caster board. This product, distinguished by its intriguing two-wheel design, further solidified Razor's prominence in the market. Moreover, the dawn of the electric era for Razor began in 2003, leading the way in electrically powered personal transport innovation.
The company's evolution didn't halt there. Recently, Razor has been in sync with the tech-driven zeitgeist, integrating app connectivity into their offerings, as evident in products like the Turbo Jetts and the EcoSmart Metro models.
From its humble beginnings in California, Razor's footprint spans over 70 nations globally, boasting sales of more than 34 million units across its diverse range. The brand remains a powerhouse in the youth micro-mobility sector, ensuring youngsters worldwide ride in style.
Meaning and History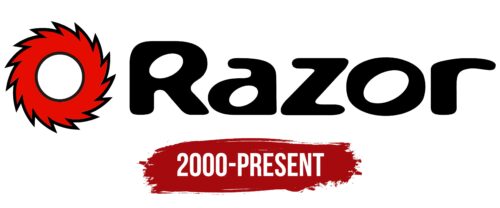 What is Razor?

The dynamic US firm Razor USA LLC, renowned for its distinctive brand, is reshaping our travel habits. Founded in June 2000 by Carlton Calvin and JD Corporation, Razor has consistently pioneered the design and production of manual and electric scooters, bikes, and personal mobility vehicles. Their innovative products have broadened the horizons for daily commuters and outdoors enthusiasts, offering fresh ways to discover their surroundings.

Razor stands at the forefront of the personal mobility evolution, providing practical and environmentally conscious transportation options for people of all ages. Operating from its base in Cerritos, California, Razor has earned an esteemed reputation in the sector for its unwavering commitment to excellence, inventive design, and eye-catching aesthetics.
Razor color codes
Lust

Hex color:
#e50d02
RGB:
229 13 2
CMYK:
0 94 99 10
Pantone:
PMS Bright Red C
Black

Hex color:
#000000
RGB:
0 0 0
CMYK:
0 0 0 100
Pantone:
PMS Process Black C