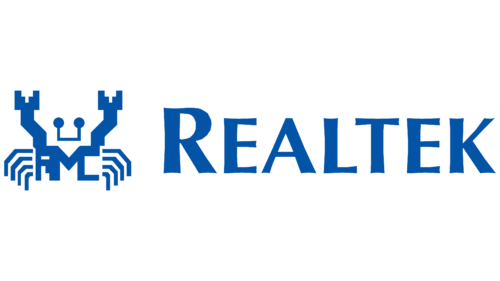 Realtek Logo PNG
Realtek Semiconductor Corp, founded in 1987 by a group of seven engineers at Taiwan's Hsinchu Science Park, initially specialized in integrated circuits (ICs) designed for multimedia applications and computer add-ons. Within a decade, the company expanded its focus into the development of integrated circuits for communications networks, including Ethernet and wireless network management.
The company's listing on the Taiwan Stock Exchange in 1998 was a turning point in Realtek's development. Over the years, the company has grown into one of the world's leading IC development enterprises with more than 5,000 employees. The main types of products offered by the company cover three categories: ICs for computer peripherals, ICs for communication networks, and multimedia ICs.
As for technical achievements, Realtek is at the forefront of various innovations. These include high-definition audio codecs, Gigabit Ethernet controllers, and a range of advanced chips for wireless communications. Continuously increasing research and development, the company now employs a significant proportion of its staff – about 78% – in engineering positions.
Realtek's history spans more than three decades, from a humble Taiwanese IC development company to an international leader in integrated circuit manufacturing. The company, which debuted on the stock market in 1998, has consistently maintained its commitment to R&D at the center of its operations and innovation strategies.
Meaning and History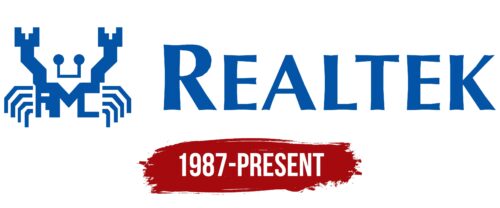 1987 – today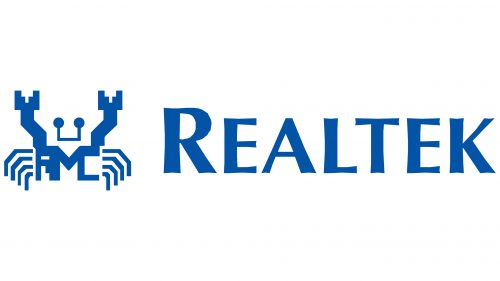 The Realtek logo contains the name of the semiconductor manufacturer, not its unique crab-like symbol. This icon is located on the left side and consists of many small parts. At the bottom, you can even see the abbreviation. On the right side is the full name of the Taiwanese company, typed in capital letters with expanded ends. These extensions on the feet and horizontal lines resemble serifs and look very harmonious. Both the text and graphic parts of the emblem are colored blue – the color of hope and forward movement.
The blue color indicates that the company strives to be technological and futuristic. The crab-like symbol gives the logo a whimsical touch, making it memorable but not too unusual. Even the tiny abbreviation at the bottom of the crab gives the logo extra detail that makes you look at it twice.
Realtek color codes
US Air Force Academy Blue

Hex color:
#0353a6
RGB:
3 83 166
CMYK:
98 50 0 35
Pantone:
PMS 2935 C