Renault Trucks Logo PNG
Renault Trucks: Brand overview
| | |
| --- | --- |
| Founded: | 1978 |
| Headquarters: | Saint-Priest, France |
| Website: | renault-trucks.com |
In 1975, the well-regarded French brand Renault ventured into the trucking industry by securing a share in Saviem, a renowned French truck maker. A few years later, in 1978, the company revamped its truck division, renaming it Renault Véhicules Industriels, which translates to Renault Industrial Vehicles.
By 1980, Renault V.I. proudly launched the Premium, a series of robust heavy-duty trucks. Over time, this model would be heralded as one of Renault's signature offerings in the heavy truck segment. Fast forward to 1987, and Renault V.I. found a strategic partner in the Dutch truck manufacturer DAF. Together, they established Renault Véhicules Industriels et Commerciaux (RVIC). However, this partnership faced challenges. By 1992, DAF exited, and RVIC transitioned back to its earlier name, Renault V.I.
The late 90s saw the birth of the Kerax, a rugged, heavy-duty construction truck, broadening Renault's portfolio. But the dawn of the new millennium marked a transformative phase for Renault V.I. In 2001, the business caught the attention of Volvo and was subsequently absorbed into the Volvo Group. A year later, the collaboration between the two gave rise to a refreshed identity known as Renault Trucks, concentrating its production activities in its homeland, France.
In the years that followed, Renault Trucks was relentless in its pursuit of innovation. 2006 welcomed the new Range T model, a successor to the iconic Premium. Moreover, in 2010, the brand displayed its commitment to sustainability by kickstarting an electric truck initiative, leading to the development of the Renault Trucks D Z.E prototype.
Meaning and History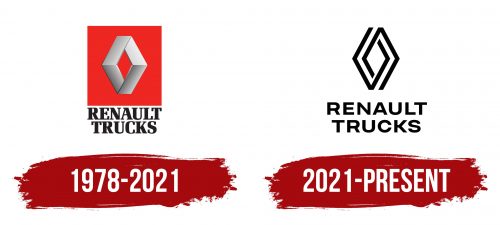 What is Renault Trucks?

Incepted in 1978, Renault Trucks is a distinguished manufacturer of commercial trucks in France, noted for its top-tier vehicles. The company's headquarters are in Saint-Priest, close to Lyon, and it has functioned as a subsidiary of the Volvo Group since 2001, reinforcing its position as a leading authority in the sector.

Renault Véhicules Industriels has been a heavyweight in the commercial truck market for over a century, playing a significant role since its beginnings in 1902. The company's contributions extend beyond producing sturdy, reliable trucks – they also manufactured buses, underscoring their versatile capabilities in the automobile industry.
1978 – 2021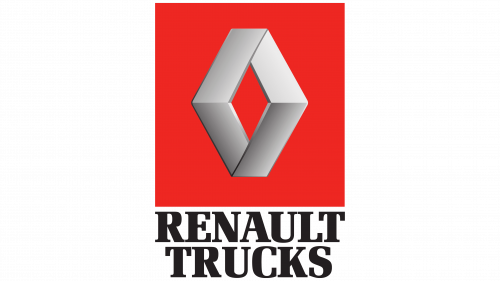 2021 – today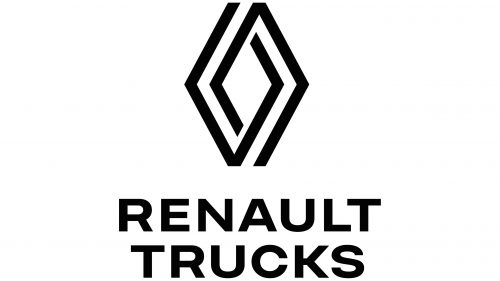 Renault Trucks color codes
Black

Hex color:
#000000
RGB:
0 0 0
CMYK:
0 0 0 100
Pantone:
PMS Process Black C