Rihanna Logo PNG
Rihanna, known as Robyn Rihanna Fenty, hailing from St. Michael's, Barbados, is a true global icon. Since 2005, the multi-faceted artist, entrepreneur, and philanthropist has left an indelible mark on the world stage, captivating millions with her captivating musical prowess, outstanding acting skills, and remarkable business endeavors.
Rihanna began her passion for music at an early age. Her talent was noticed by American record producer Evan Rogers and quickly led her to fame. In the watershed year of 2005, Rihanna signed with Def Jam Recordings, and her captivating hit "Pon De Replay" took the world by storm.
The release of her first album, "Music of the Sun," in 2005 was the beginning of Rihanna's ascent in the music world. Six more studio albums followed, featuring iconic songs such as "Umbrella," "Love on the Brain," and "Work." Collaborations with industry stars such as Jay-Z, Eminem, and Kanye West solidified her position in the musical panorama.
In addition to music, Rihanna has also proved herself in acting. Her movie debut in Bring It On All or Nothing in 2006 showcased her acting talent to the world. Subsequent roles in films such as Ocean's 8 in 2018 further confirmed her irresistible charisma and versatile talent, making her a prominent figure in the film industry.
Rihanna's entrepreneurial endeavors are a testament to her prowess in more than just entertainment. In 2017, she unveiled an inclusive cosmetic line, Fenty Beauty, which received acclaim from consumers and industry members alike. Collaborations with fashion houses such as Puma and the launch of the Savage X Fenty lingerie brand further emphasize her influence in the fashion sphere.
Rihanna's influence is not limited to her professional endeavors. An example of her philanthropic endeavors is the founding of the Clara Lionel Foundation in 2012. The foundation, named after her beloved grandparents, is dedicated to developing educational and medical resources for underprivileged populations around the world. Through this philanthropic endeavor, Rihanna is making a positive impact on the lives of a huge number of people.
Rihanna's exceptional talent, resilience, and successful journey have made her one of the most influential figures in today's entertainment industry. Her diverse career spanning music, acting, entrepreneurship, and philanthropy, as well as her unwavering dedication and commitment to making a positive difference around the world, continues to inspire many.
Meaning and History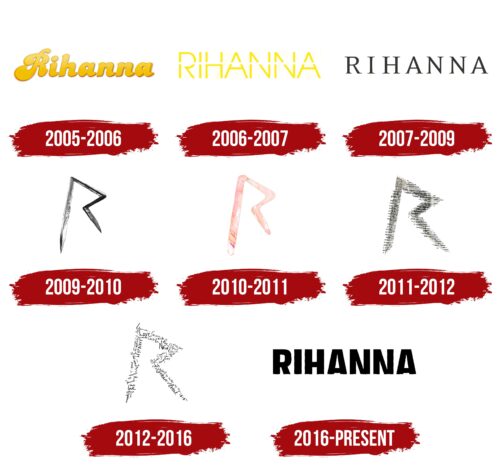 What is Rihanna?

Robyn Rihanna Fenty, Barbadian singer, actress, and businesswoman, has made a huge impact on the world of music, fashion, and beauty since her debut in 2005. This multi-faceted artist has managed to create a brand that is unique to her personality and spans multiple industries.

Since her emergence in the music industry, she has quickly risen to the top of the charts with her catchy pop tunes and magnetic charisma. From humble Barbados beginnings, she quickly rose to the top of global popularity. By 2012, she had become one of the best-selling artists of all time, a testament to her impact on the music industry. Her journey didn't stop there. In 2017, she launched her brand, Fenty Beauty, and in 2019, she will launch a luxury fashion house with LVMH.
2005 – 2006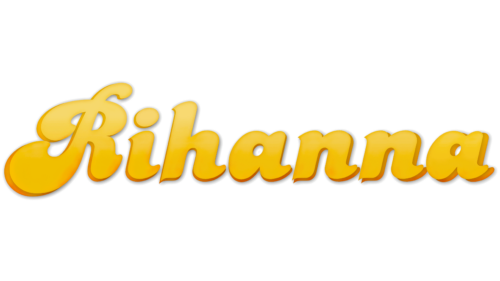 2006 – 2007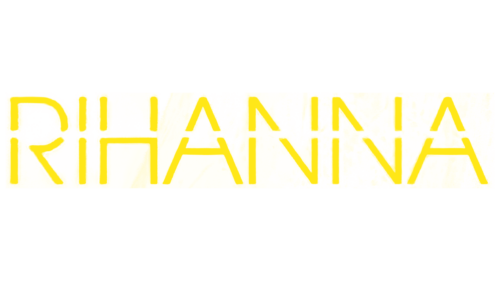 2007 – 2009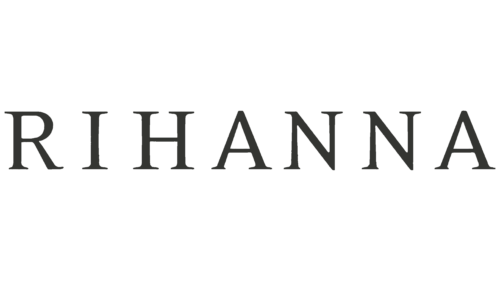 2009 – 2010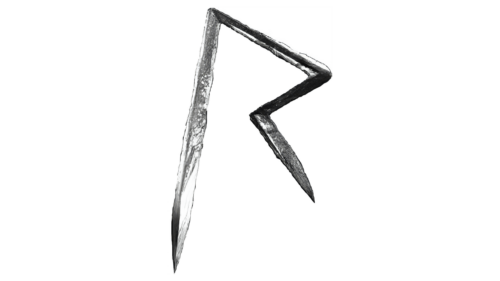 2010 – 2011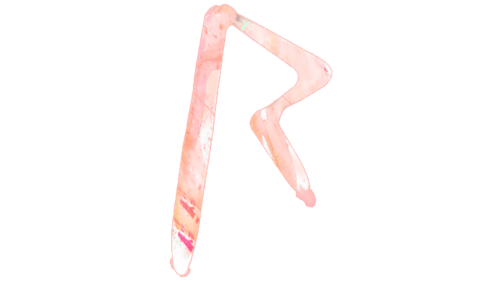 2011 – 2012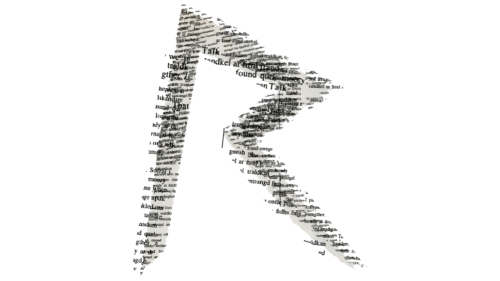 2012 – 2016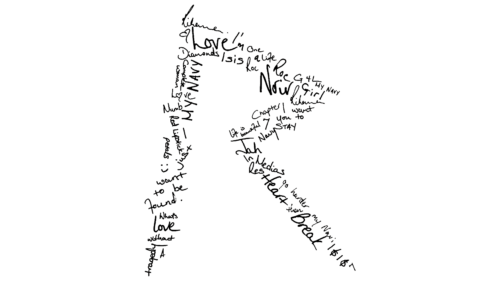 2016 – today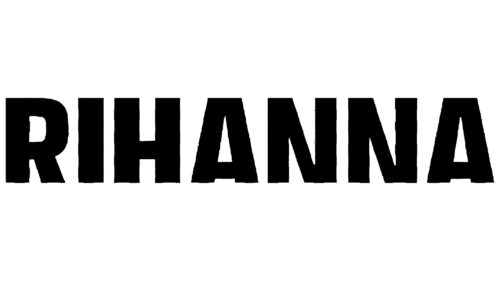 This logo was designed in 2016 to promote the ANTI studio album. The designers created a black wordmark with the words "RIHANNA" typed in bold sans-serif letters. The font roughly resembles Reznik Heavy by The Northern Block, but in the Barbadian singer's name, the crossbars of the letters "H" and "A" are offset downward, and the letter "N" appears wider due to the offset of its right vertical line.
These typographic changes give the logo a distinctive personality. The shifted "H" and "A" and the elongated "N" aren't just random; they give the word "RIHANNA" a unique look that can't be found in any font library. It's like her music – familiar but always surprising with something new. The black color makes the word more expressive and gives it an elegant, modern look.
Rihanna color codes
Black

Hex color:
#000000
RGB:
0 0 0
CMYK:
0 0 0 100
Pantone:
PMS Process Black C