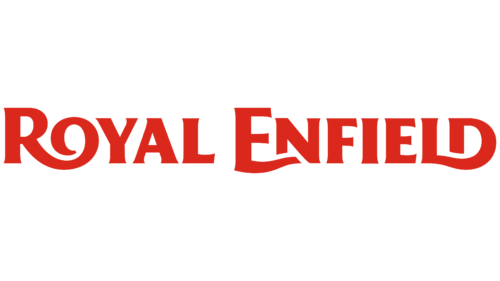 Royal Enfield Logo PNG
Royal Enfield: Brand overview
| | |
| --- | --- |
| Founded: | 1955 |
| Headquarters: | Chennai, India |
| Website: | royalenfield.com |
Tracing its roots back to Redditch in the UK, the first motorcycle under the Enfield banner saw the light of day in 1901. Fast forward to 1955, and the company made waves in international waters. The Enfield Cycle Company established a strategic alliance with Madras Motors in India, leading to the birth of 'Enfield India,' which took on the responsibility of piecing together Enfield bikes.
However, 1957 witnessed a significant shift. The original Enfield establishment in Redditch halted production. Sensing an opportunity, Enfield of India secured the rights to the 'Royal Enfield' moniker. The subsequent decades, particularly the 60s and 70s, saw Royal Enfield motorcycles solidifying their reputation for durability and their success in endurance races.
By the time the 1990s rolled around, the brand needed rejuvenation. This came in the form of Eicher Motors, which took the reins of Enfield India. Under this new leadership, the company was transformed. Production scales were elevated, quality was enhanced, and many new models were unveiled. Models such as the Bullet, Classic, Thunderbird, and Continental GT became synonymous with the brand.
The 2000s marked another evolutionary phase for Royal Enfield. Embracing its retro charisma, it captured the hearts of enthusiasts across Europe, North America, and Southeast Asia. This surge in interest was accompanied by the establishment of additional manufacturing facilities and the introduction of new motorcycle models. One such model, the Interceptor INT 650, has become a favorite amongst biking aficionados worldwide.
Presently, Royal Enfield enjoys a distinguished position in the motorcycle world. Dominating the mid-size motorcycle sector, which covers engine capacities ranging from 250cc to 750cc, the brand is celebrated for its timeless design and distinctive engine sound. Royal Enfield's nostalgic allure sets it apart in a world of contemporary motorcycle designs, ensuring it remains a cherished brand for many.
Meaning and History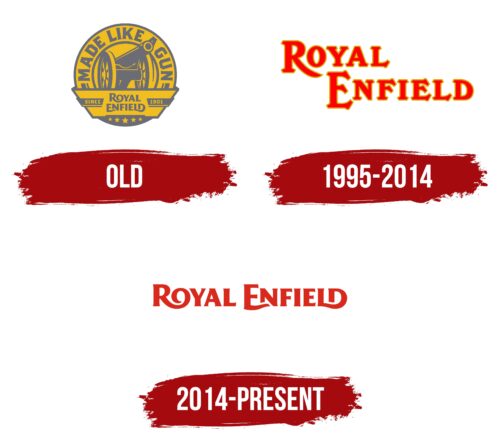 What is Royal Enfield?

Ever since its inception in 1955, Royal Enfield has epitomized liberation and exploration, kindling the spirit of adventure in numerous biking enthusiasts across generations. From the rugged terrains of the Himalayas to expansive highways, countless riders have trusted Royal Enfield as their faithful companion, relying on its dependable and potent bikes that can navigate any route. Operating from its base in Chennai, India, Royal Enfield persistently spearheads the motorcycle market, granting biking enthusiasts the thrill of embracing the boundless freedom offered by the open road.
Old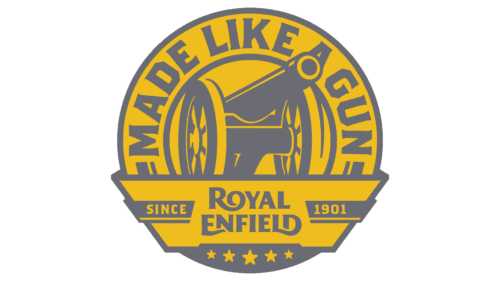 1995 – 2014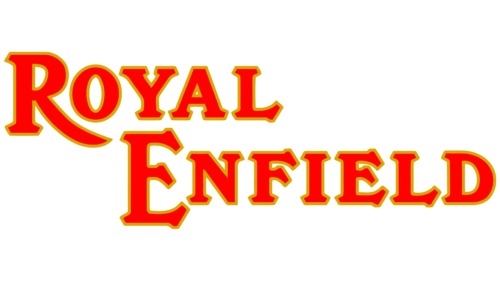 2014 – today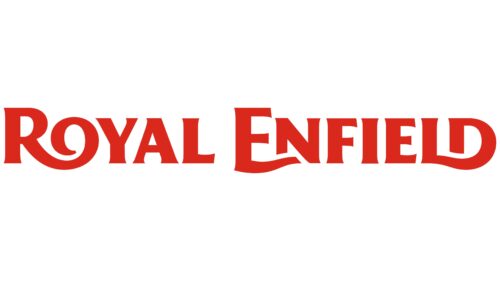 Royal Enfield color codes
Maximum Red

Hex color:
#da291c
RGB:
218 41 28
CMYK:
0 81 87 15
Pantone:
PMS Bright Red C