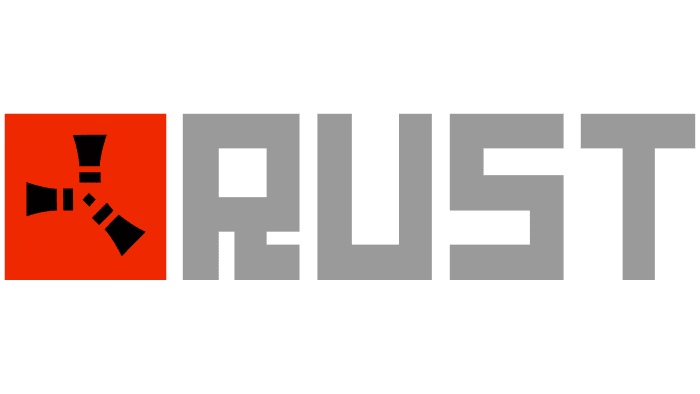 Rust is a shooter, survival simulator and action-adventure all rolled into one. This game was created by the British company Facepunch Studios Ltd, a developer and publisher. Its appearance's official date is considered to be 2018, although a paid alpha version called Rust Legacy was released back in 2013. In 2014, a division took place: part of the game was transferred to a new engine called Experimental, and Legacy on the old engine was removed from the general access. Rust was fully released for macOS and Windows in 2018.
Meaning and History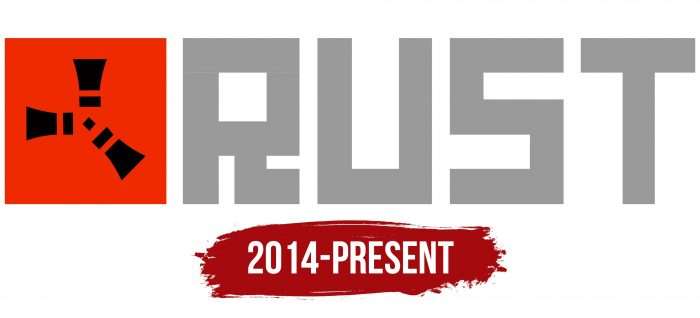 The popularity of multiplayer games is growing every day, as can be judged by the increasing number of active users. Perhaps this is because when creating Rust, the developers were inspired by other survival simulators: Minecraft, DayZ, 7 Days to Die. The authors managed to avoid complete copying, although some virtual universe elements and gameplay do repeat themselves.
What is truly unique is the Rust logo. He immediately clarifies what a video game is called and its essence – at least at the level of associations. An abstract symbol is depicted on the left, very similar to the radiation icon. It consists of a large, dark red square containing black quadrangles of various shapes. There is a miniature square in the middle, and at the edges, three figures face the center with the same side.
The word "RUST" is written to the right of the graphic. To not overload the logo, the designers did without detailing, so both the inscription and the drawing look minimalistic.
It is no coincidence that the Rust badge resembles a radiation hazard symbol. Gamers have to escape from ionizing radiation because this is one of the obstacles to survival. The players face unexpected difficulties because they will not face zombies, but with a hostile nature. And protection from radiation is becoming one of the pressing problems.
The designers have endowed the sign with personality, making it different from the traditional warning symbol. There is not a single round element in it – all the circles have been turned into quadrangles. This makes the Rust emblem recognizable, making the video game stand out from other survival sims.
Font and Colors of the Emblem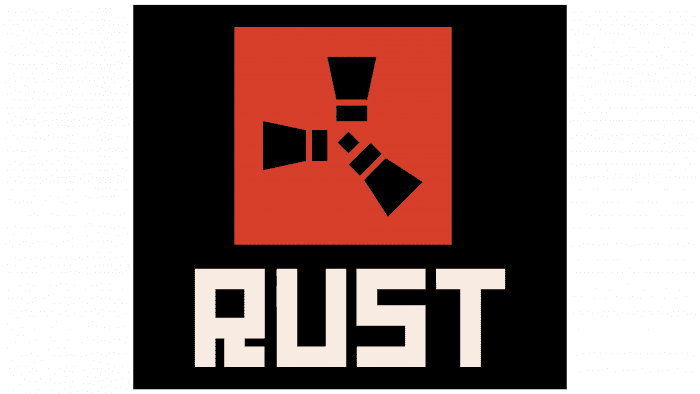 The creators of the logo decided not to limit themselves to the frames of standard fonts, so they came up with their lettering style. The letters are rectangular in shape and consist of wide, straight lines. The lack of serifs and curved strokes makes the word visually heavier, and the small spacing between characters makes it difficult to read.
To accurately convey the oppressive atmosphere of the gaming universe, the designers used restrained colors. The brightest spot is a red square, which is close to # ce422b. It features a black radiation symbol. The name Rust is light gray so as not to distract attention from the drawn elements. It is practically lost on a white background.