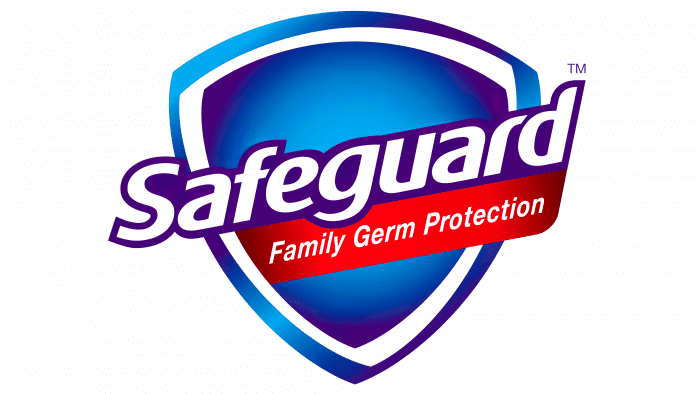 Safeguard Logo PNG
Protection is the main message of the emblem. Soap gives a reliable rebuff to all microbes. The Safeguard logo indicates exceptional cleanliness. The product removes all impurities and gives health to the skin. Its action is fast and flawless.
Safeguard: Brand overview
| | |
| --- | --- |
| Founded: | 1960 |
| Founder: | Procter & Gamble Corporation |
| Headquarters: | United States |
| Website: | safeguard.ph |
Safeguard is a line of hygienic soaps with antibacterial protection. It has been known since 1960 and is presented in several versions, as it is supplied to different countries' markets. The brand is now owned by Procter & Gamble Corporation.
Meaning and History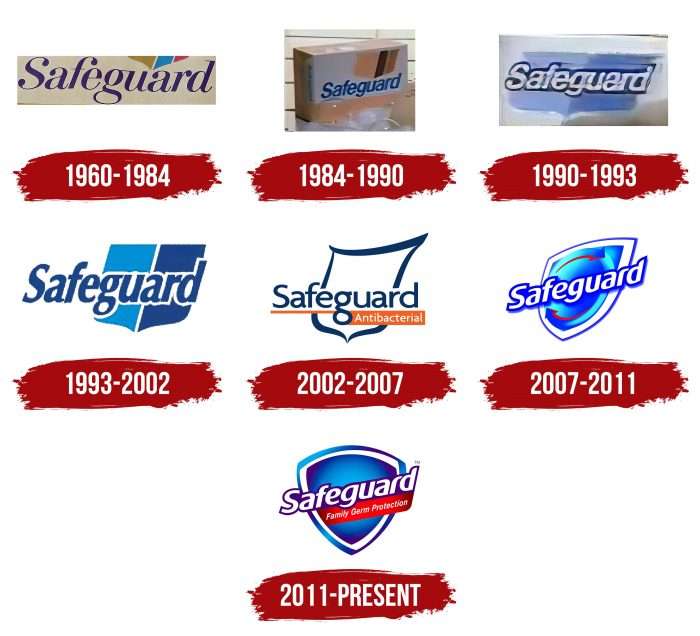 Over the long history of the trademark, it has had many emblems, and almost all of them visually play with its name. To date, seven individual Safeguard marks are known on the American segment.
1960 – 1984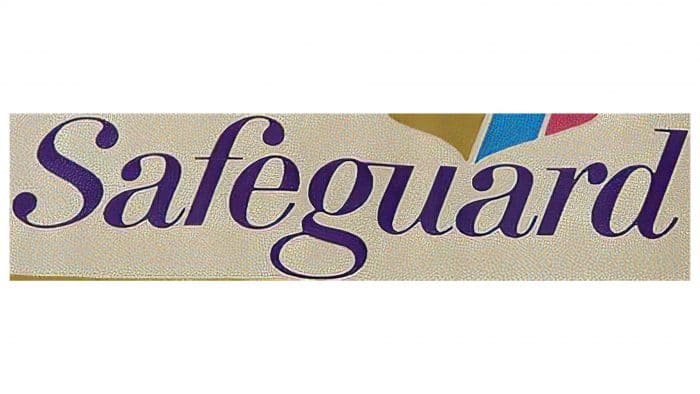 The debut logo consisted of the line's name, made in handwritten font with the only connecting element – the transition between the letters "g" and "u."
1984 – 1990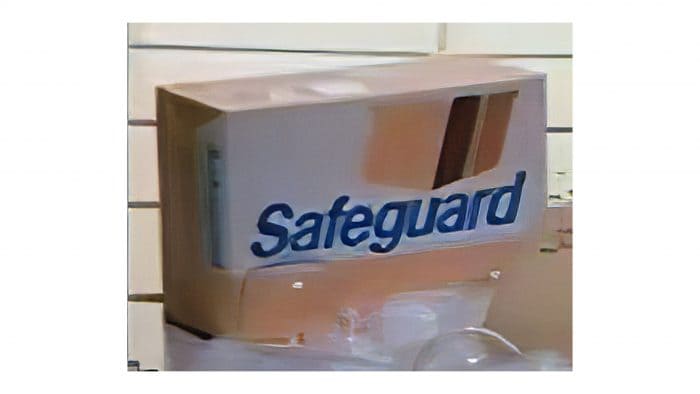 At this time, beige tones prevailed on the label – in the color of a bar of soap. The word "Safeguard" is written in blue letters with a slight slant. On the right above the word is a shield consisting of wide stripes.
1990 – 1993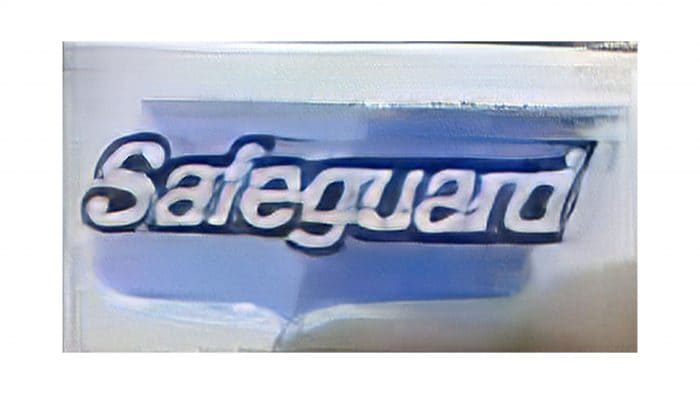 The designers moved the shield below, making it a background element. The inscription was made in white and supplemented with a dark blue edging, and the beige was removed.
1993 – 2002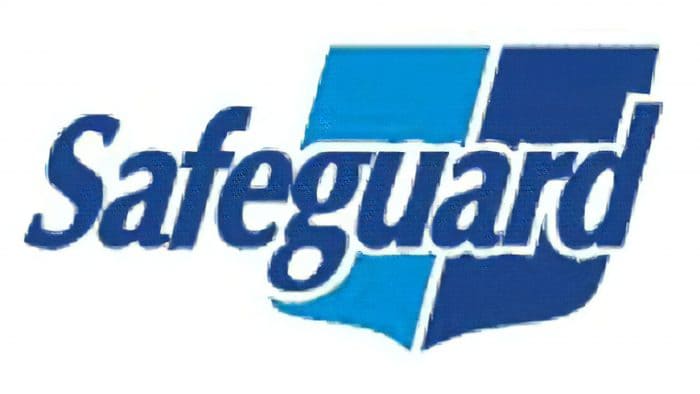 The shield acquired a narrow shape and was divided into two identical parts. The brand name has turned completely blue.
2002 – 2007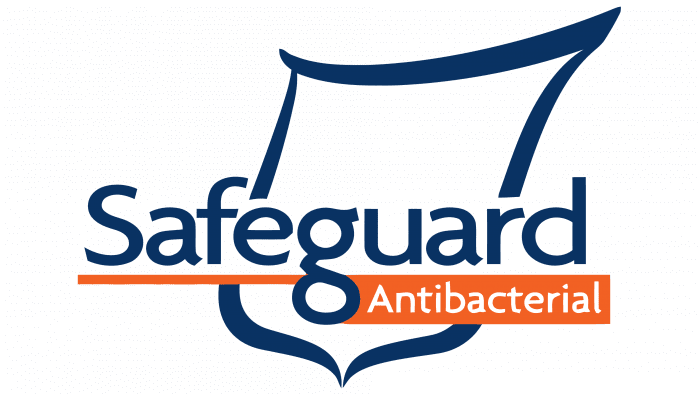 The letters are arranged vertically without tilting. Moreover, in this version, they are thin. The dash-shaped shield is increased in size, and its right corner is extended upward. An orange line appeared under the word "Safeguard," and the inscription "Antibacterial" was located on the horizontal rectangle.
2007 – 2011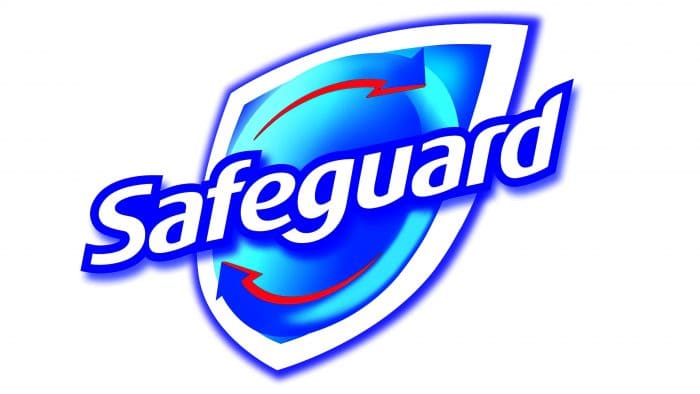 The emblem design became more complex and received more details: a sideways-turned shield, two circular arrows, and the brand name running diagonally. The text is white again with a blue border.
2011 – today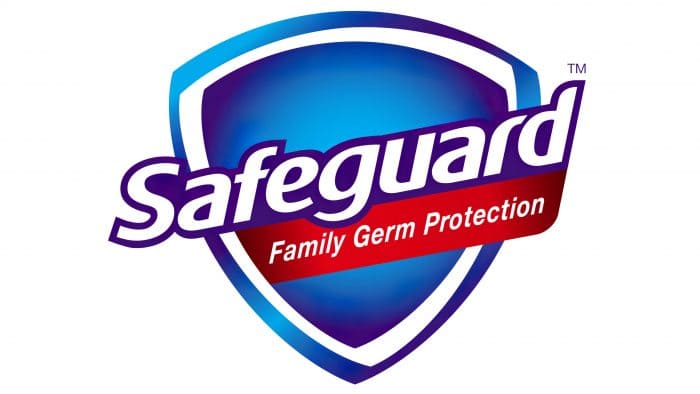 The developers changed the shield's shape, placed it straight, and added a red rectangle with a slogan.
Font and Colors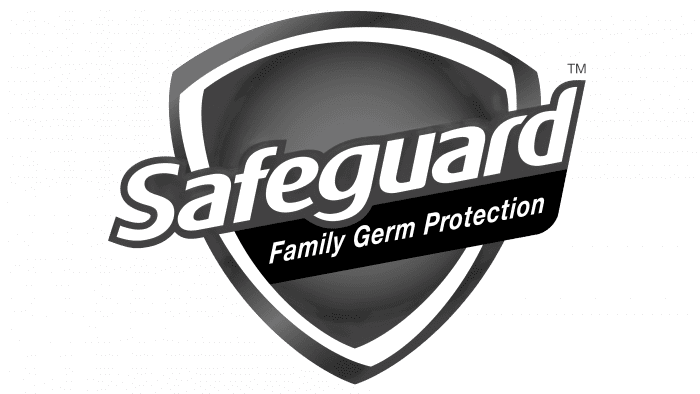 The Safeguard logo has always had two main elements: the name and the shield. They both go from variant to variant, getting a new look. As a result, the text became diagonal, and the shield – curved with a gradient and edging.
Typography has gone from simple handwritten text to unique lettering with individual elements. For example, the head of the letter "r" is made almost invisible, with a sharp top. And in the very word "Safeguard," there is not a single corner – it consists of roundings. The color scheme is also varied and includes white, beige, blue in several shades, red and orange.
Safeguard color codes
Indigo

Hex color:
#460177
RGB:
70 1 119
CMYK:
41 99 0 53
Pantone:
PMS 2597 C
Philippine Blue

Hex color:
#003ea3
RGB:
0 62 163
CMYK:
217 100 64
Pantone:
PMS 286 C
Spanish Sky Blue

Hex color:
#00a3eb
RGB:
0 163 235
CMYK:
100 31 0 8
Pantone:
PMS 2995 C
Blood Red

Hex color:
#6f0006
RGB:
111 0 6
CMYK:
0 100 95 56
Pantone:
PMS 484 C
Red

Hex color:
#f8000a
RGB:
248 0 10
CMYK:
0 100 96 3
Pantone:
PMS 172 C