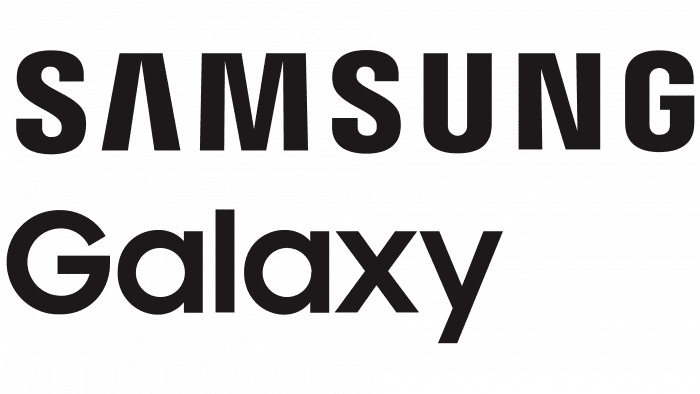 Samsung Galaxy Logo PNG
The Samsung Galaxy logo represents the devices as a separate series from a well-known and large company. The emblem shows the youth of the brand but sufficient stability. After all, it develops and thrives under the wing of a reliable parent conglomerate.
Samsung Galaxy: Brand overview
| | |
| --- | --- |
| Founded: | 29 June 2009 |
| Founder: | Samsung Electronics |
| Headquarters: | South Korea |
Samsung Galaxy is a series of portable devices manufactured by Samsung Electronics Co., Ltd. The first mobile phone went on sale in June 2009. Since then, the range has grown significantly: the range includes phablets, tablets, communicators, players, smartphones, smartwatches with a touch screen, and wide functionality.
Meaning and History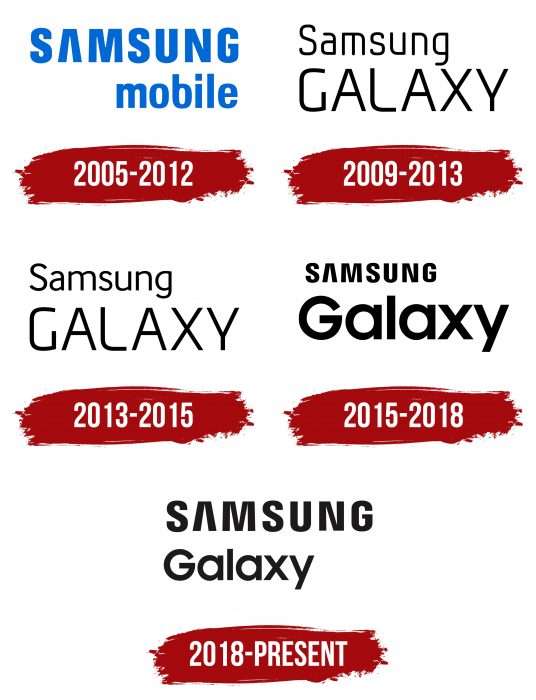 The Samsung Galaxy trademark is affixed to all products as proof of their originality. It always reflected the brand's name, but before it looked a little different: at the very beginning, the designers used a laconic font with thin elongated letters.
2005 – 2012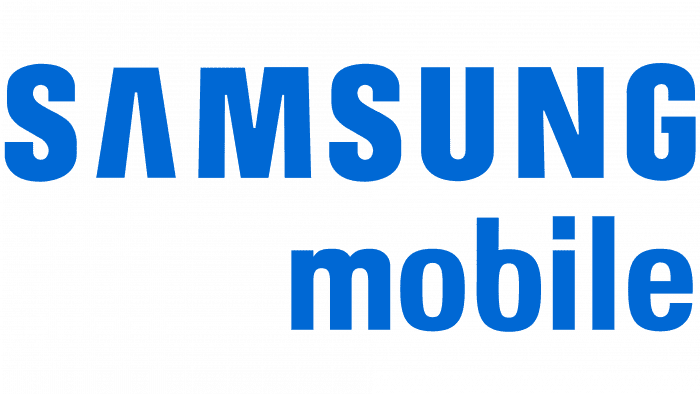 2009 – 2013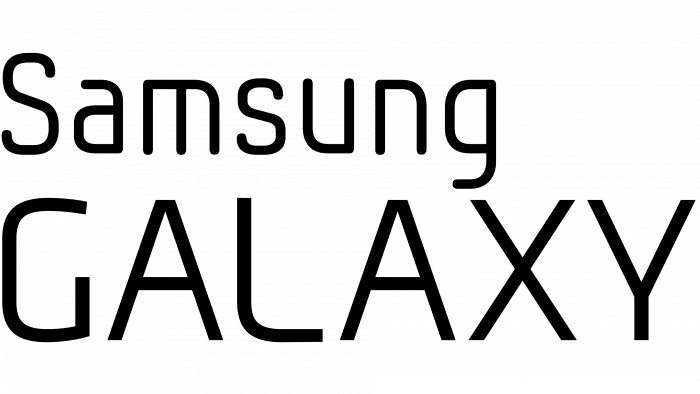 Users saw the first logo on April 27, 2009, when the manufacturer announced the Samsung Galaxy mobile phone (GT-I7500). It was a simple two-line "Samsung GALAXY" lettering. When choosing a typeface, the developers adhered to the principles of minimalism.
2013 – 2015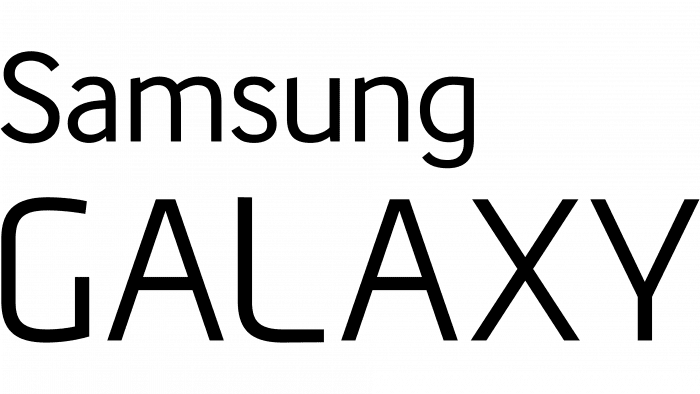 In 2013, designers slightly changed the font of the first word. They rounded the lines and made them smoother, thereby improving readability.
2015 – 2018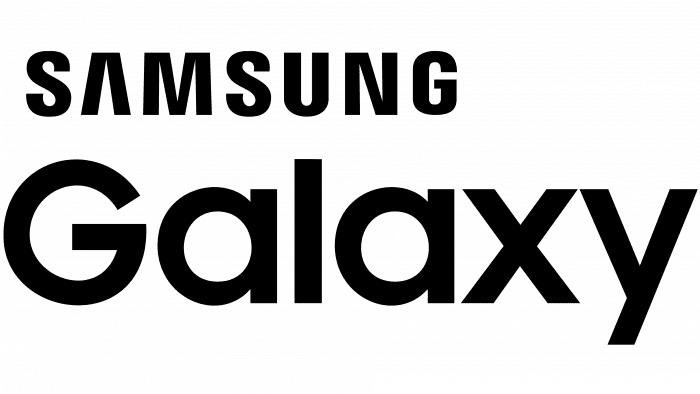 At the New York presentation of Samsung Galaxy Unpacked 2015, the company introduced a new logo: the same inscription and a different design. Samsung has been replaced by text from the Samsung Electronics Co., Ltd. logo. "Galaxy," in turn, received a custom font from Samsung Sharp Sans. The trademark was used on devices of the SM-G920F, SM-925F, and others.
2018 – today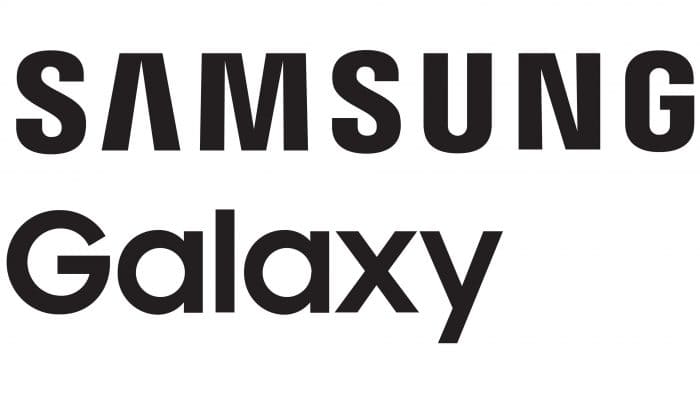 In August 2018, the Samsung Galaxy Note 9 smartphone was released. Buyers noticed a new logo – a proportional inscription in which both words are the same size. If, in the previous version of "SAMSUNG," there was noticeably less "Galaxy," now they are equal.
Font and Colors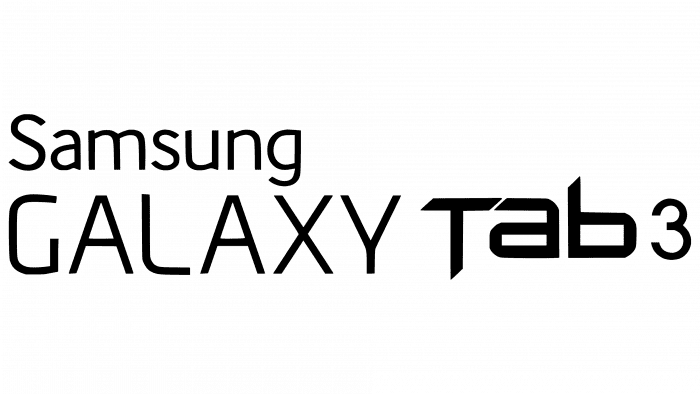 A brand's trademark contains only its name without a graphic part, which is standard practice for many brands. But it does have one atypical element: the text from the original Samsung logo. The designers have tried to make sure that the word "Galaxy" is not lost against the famous inscription background. To do this, they used unusual symbolic attributes, operating only with typography settings. The result is an iconic and recognizable logo from a simple phrase.
The font for the first word is somewhere between DDT Cond SemiBold and Helvetica Black. The second part of the name is written by the Samsung Sharp Sans typeface, developed specifically for the Samsung Galaxy brand in 2015. Since the designers relied not on colorfulness but stylish minimalism, the main palette includes only two colors: black for letters and white for the background. Monochrome emphasizes the high status of the manufacturer and the credibility of its products.
Samsung Galaxy color codes
Black

Hex color:
#000000
RGB:
0 0 0
CMYK:
0 0 0 100
Pantone:
PMS Process Black C