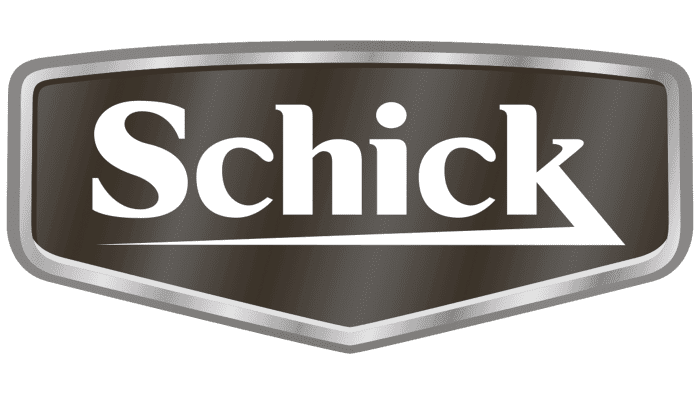 Schick Logo PNG
The company logo acts with pressure, showing a clear and complete removal of hair in places of contact. The Schick logo is an image of a razor made of modern materials that work smoothly and efficiently.
| | |
| --- | --- |
| Founded: | 1926 |
| Founder: | Edgewell Personal Care |
| Headquarters: | United States |
| Website: | shaving.com |
Schick is an American brand that sells razors and personal care products. Jacob Schick created it in 1926 under the name Magazine Repeating Razor Company. In 1928, the owner sold his company. In 2003, Energizer bought it from Pfizer. In 2015, after the parent company's collapse into two structures, the brand became the property of Edgewell Personal Care.
Meaning and History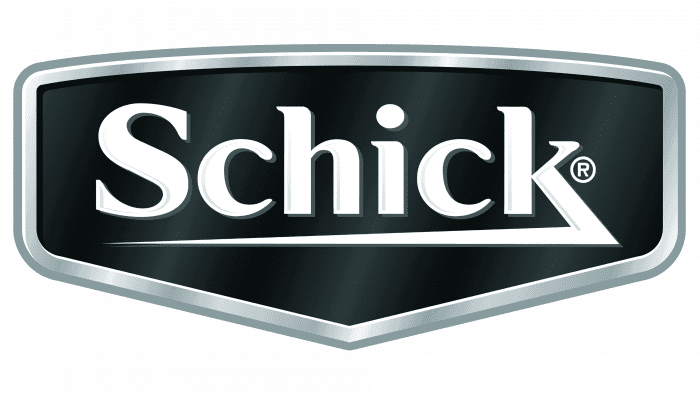 The logo appeared in the year the brand was founded, simultaneously with the reusable safety razor system's release. Despite several color variations, it is shaped like a cassette razor blade and reflects an innovative idea.
The logo shows the bottom of the safety razor. It is framed under a small streamlined shield with an acute-angled ledge. There is a triple edging with lines of dark gray, white and light silver on its edge. Inside the horizontally elongated sign is the word "Schick." The last letter has an elongated right leg: it emphasizes the inscription and symbolizes a sharp blade. The visual symbol is enhanced with a 3D effect so that it perfectly conveys a metallic sheen.
What is Schick?

Schick is a men's grooming brand that offers safe razors and personal hygiene products. They are sold in Australia, North America, Russia, and Asia, including Japan, where the manufacturer's products are in high demand. The company was founded in 1926 by Jacob Schick. Edgewell Personal Care now owns it.
Font and Colors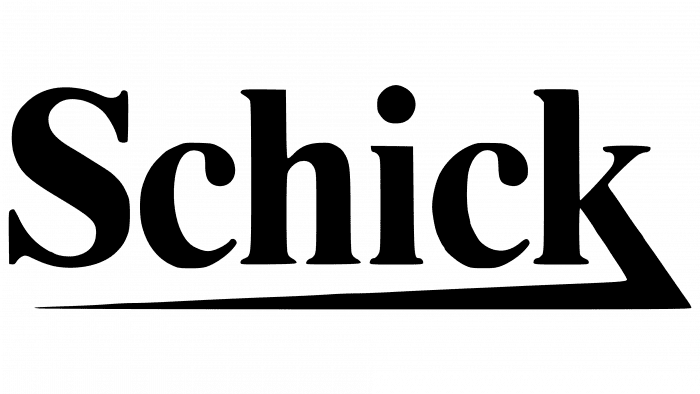 An individual typeface is used in the emblem: wide characters with a gray shadow on the right. "S," "h," "i," and "k" are decorated with serifs, which are originally turned to the left (except for the first letter). The lower part "k" is made very long: there is a pointed strip in the opposite direction from its leg. The palette consists of several gray variations: dark, light, and silver with a metallic tint. White is also present.
Schick color codes
Dark Lava

Hex color:
#3a3228
RGB:
58 50 40
CMYK:
0 14 31 77
Pantone:
PMS Black 2 C
Battleship Gray

Hex color:
#898786
RGB:
137 135 134
CMYK:
0 1 2 46
Pantone:
PMS 423 C
Light Gray

Hex color:
#d6d5d6
RGB:
214 213 214
CMYK:
0 0 0 16
Pantone:
PMS Cool Gray 1 C
Black

Hex color:
#000000
RGB:
0 0 0
CMYK:
0 0 0 100
Pantone:
PMS Process Black C