Siemens is a large German conglomerate that operates in medical equipment, lighting engineering, electrical engineering, electronics, mechanical engineering, and power engineering. Also, it provides a range of services in the areas of industry, communications, and transport.
Meaning and History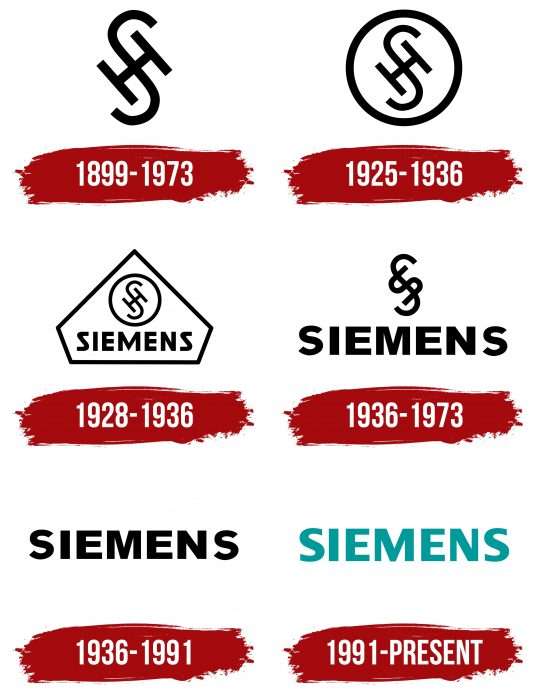 Siemens logos reflect major changes in the history of the company.
1899 – 1973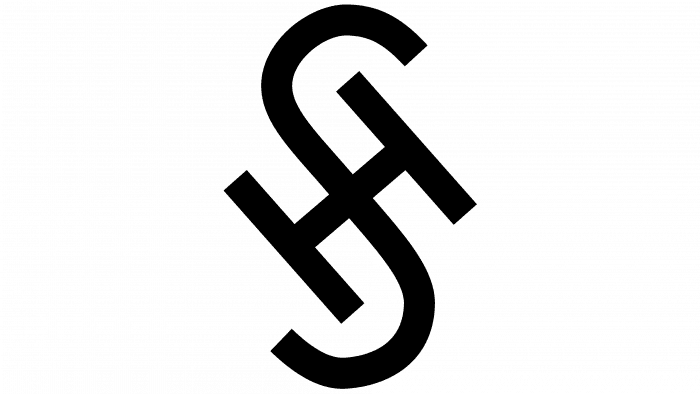 The concern appeared in 1847 and until 1903 was known as Telegraph-Bauanstalt Siemens & Halske. This was reflected in its first emblem, which was in use until 1899. It contained a three-line inscription indicating the company's full name and the location of the headquarters: "BERLIN."
In 1899, the company first listed its shares on the stock exchange. To mark the occasion, its owners changed their logo. This is how the symbol in the form of a monogram of intersecting letters "S" and "H" (Siemens & Halske) appeared.
1925 – 1936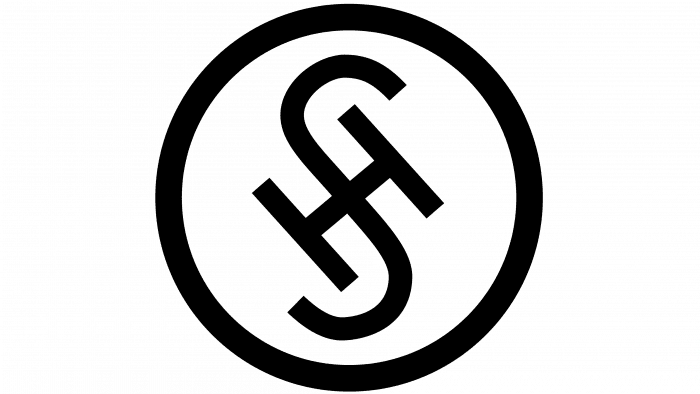 In the 1920s, the head of the company Carl Heinrich von Siemens decided to form the House of Siemens – a large holding consisting of several firms. The monogram was taken in a circle, which was supposed to be a sign of unity.
In parallel, there was a version of the emblem with two intersecting letters "S." It was intended for Siemens-Schuckertwerke, which appeared in 1903 after the Elektrizitäts-Aktiengesellschaft vorm. Schuckert & Co. became part of Siemens & Halske.
1928 – 1936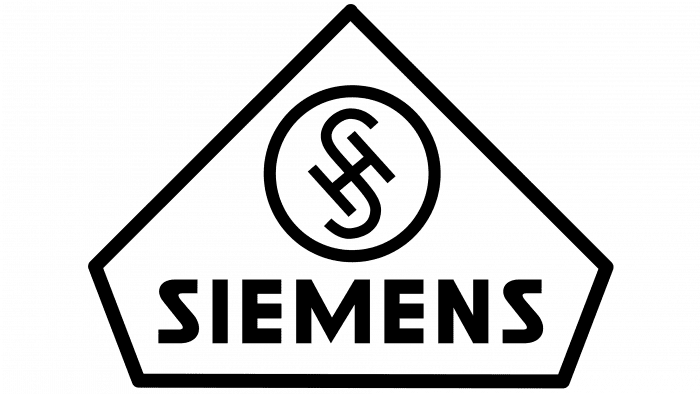 In 1928, designers placed a monogrammed circle in the center of a diamond-shaped hexagon with an elongated top. They also placed the inscription "SIEMENS" there. Another variation of the logo on combining several companies under the "roof" of the House of Siemens.
1936 – 1973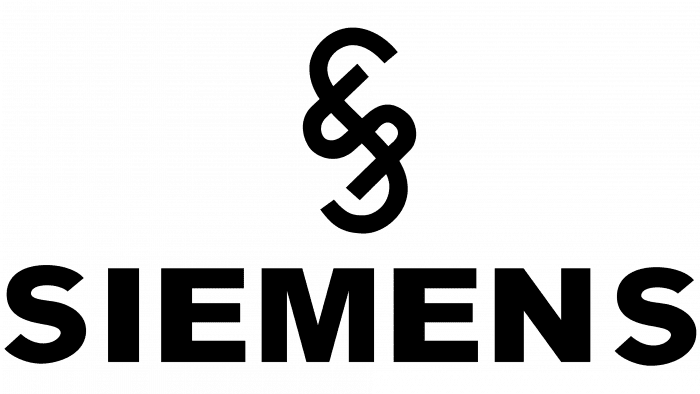 In 1935, the concern acquired a department responsible for advertising. It was headed by Hans Wilhelm Karl Gustav Domizlaff, who proposed using the Siemens trademark common to all departments and developed a new logo. He removed the circle and hexagon, leaving only the monogram and lettering. Also, the marketer changed the font to make the lines thinner and smoother.
1936 – 1991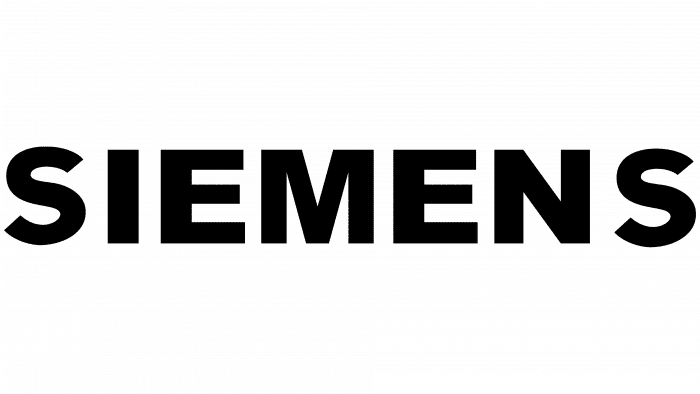 Simultaneously with the previous logo, a version without a monogram was used.
1991 – present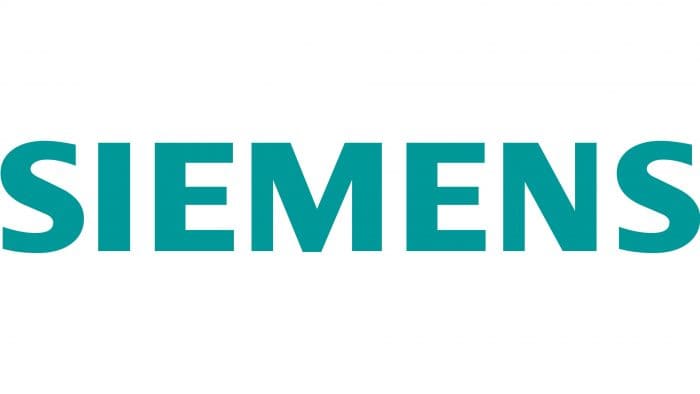 The modern trademark differs from the 1936-1991 version font and color. The strokes are unevenly thick, with a cut corner at the center of the M. The word is colored blue-green.
Font and Color of the Emblem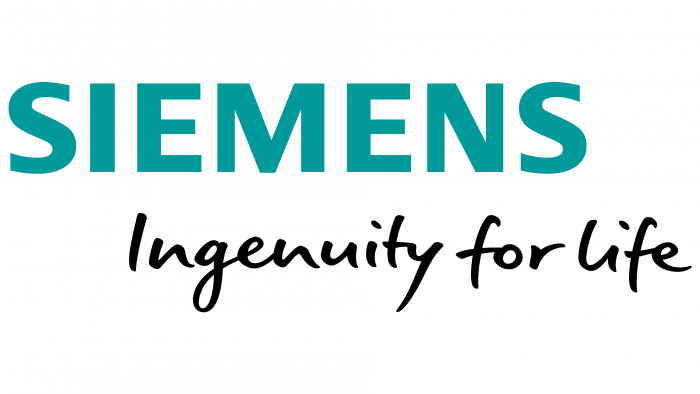 Siemens logos have always been the same. They reflected the brand name, which became especially noticeable in 1936. Hans Wilhelm Karl Gustav Domizlaff played an important role in forming the corporate identity, abandoning the classic monogram, and focusing on minimalist lettering.
The main font is reminiscent of Collaborate Bold and Frutiger Black. For the slogans "Global network of innovation" and "Ingenuity for Life," which sometimes complement the word "SIEMENS," the designers used different writing styles. In the first case, this is a standard sans-serif typeface; in the second, an imitation of handwritten text.
As for the palette, it is represented in blue-green. But there are also alternative versions: with black or light gray lettering.