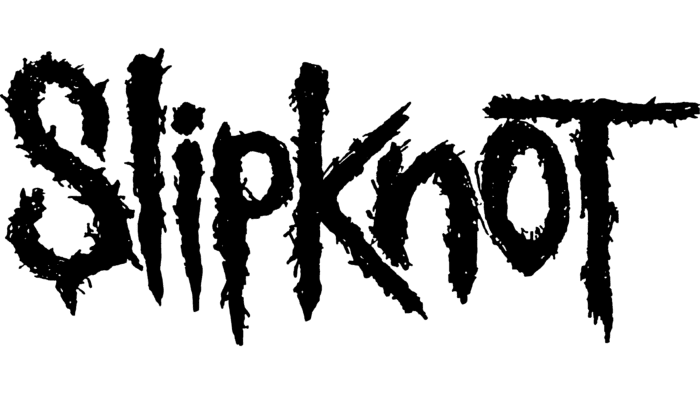 Slipknot Logo PNG
The aggressiveness of the lyrics, the extremeness of the music and the striking features, the variety of stage images – all this reflects the 1996 Slipknot logo. The verbal module and abstract symbolism, the nonagram, determine the features of the group's style.
| | |
| --- | --- |
| Founded: | 1995–present |
| Founder: | Shawn Crahan, Joey Jordison, Paul Gray |
| Headquarters: | Des Moines, Iowa, U.S. |
| Website: | slipknot1.com |
Slipknot is an American band that performs extreme and alternative metal. She became famous not only for aggressive lyrics but also for her vivid stage image: musicians perform in masks and overalls with serial numbers. The images change all the time, as well as the composition of the participants. In 2006, the team managed to achieve recognition: he received the Grammy Award for the single "Before I Forget."
Meaning and History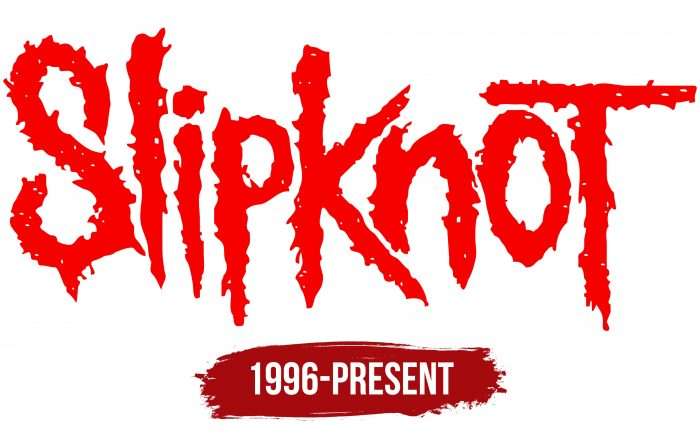 Slipknot has several distinctive signs that define its style. This includes verbal designation and two abstract graphic symbols. One of them is a nine-pointed star known as a nonagram. She appeared on the cover of the album back in 1995, which is an integral element of the image.
A little later, a logo in the shape of the letter "S" was developed. An old friend of the group Greg Welts (part-time tattooist), stuffed the logo on the leg of Anders Colsefni. The vocalist admitted that it was a fancy dollar sign at first, but then they began to use it as an emblem.
Font and Colors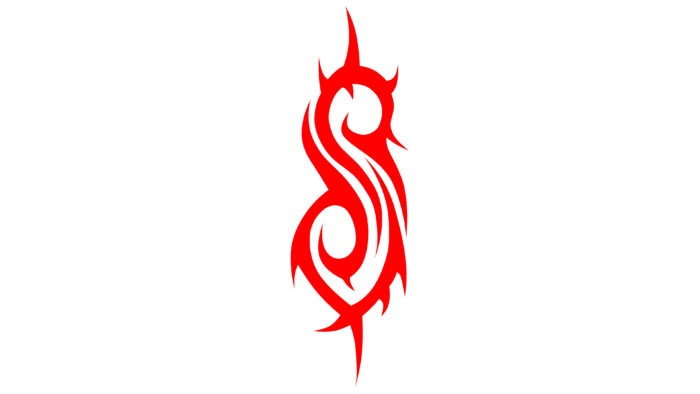 A nonagram consists of three equilateral triangles with concave sides. Geometric shapes are rotated 80, 40, and 0 degrees, located one on top of the other. Despite popular belief, this is not a satanic attribute. Although the star looks ominous, it symbolizes eternal values: memory, friendship, loyalty, and unity. And nine diverging rays indicate a close relationship between the members of the team.
A sign in the form of "$" has no hidden meaning. This is a simple abstract pattern that serves to personalize Slipknot. A large number of spikes and sharp corners is associated with the aggressive creativity of the group.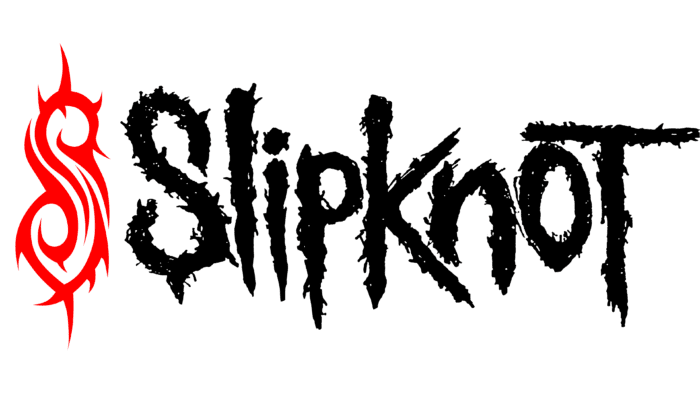 The word logo in the form of the inscription "Slipknot" has an original style. The letters are not printed, but painted, with chaotic uneven lines. Because of this, they do not have clear boundaries: small strokes sticking out from all sides resemble thorns and streaks. An individual font was developed specifically for the musical collective. The participants themselves came up with it to convey the rebellious mood of the metal.
Red, black, gray, and white are the primary colors that prevail in the emblems of the American group. They create an ominous contrast, although they are most often used individually. The exact choice depends on the visual context.
Slipknot color codes
Red

Hex color:
#fa0006
RGB:
250 0 6
CMYK:
0 100 98 2
Pantone:
PMS 172 C