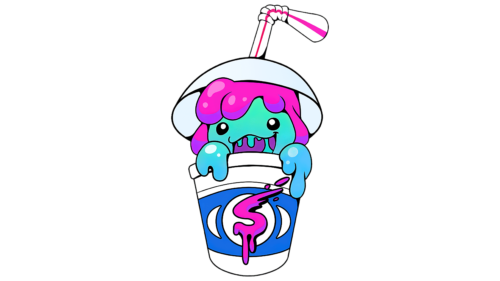 Slushii Logo PNG
Julian Michael Scanlan, or as he is now known around the world, Slushii, hails from the heart of New Jersey and is making his way to his zenith in the world of DJing and music production. Born on May 1, 1997, Scanlan was an aspiring prodigy whose musical genius was destined to become a sensation. Hailing from Los Angeles, he brought his unique flair and talent to the music scene, quickly becoming an in-demand artist.
As a teenager, the vibrant rhythms of electronic dance music (EDM) captured Scanlan's imagination, prompting him to experiment with creating his own tunes. He immersed himself in the universe of music creation software, studying online tutorials and collaborating with other music producers to improve his skills. His passion for EDM pushed him to become a maestro in the field.
In 2016, Slushii's remix of Benny Benassi's song "Satisfaction" served as a launching pad for his fame. The remix immediately caught the attention of his devoted fans and launched collaborations with several notable industry figures.
His innovative sonic creations mesmerized listeners, cementing his status as a leading figure in the EDM sphere. Slushii's unique blend of dubstep, trap, and various EDM sub-genres has earned him many fans and critical acclaim. His discography filled with colorful works, including the albums "Brain Freeze" and "Out of Light," as well as numerous EPs, speaks volumes about his talent.
In addition to his musical accomplishments, Slushii puts his efforts into philanthropic endeavors. He has partnered with International Day of Happiness to spread positivity, as well as participating in fundraisers for F Cancer and the Boys & Girls Club of America. Slushii is an example of how an individual can make a significant contribution to the betterment of society.
Slushii's amazing ascent to becoming a world-renowned DJ is a powerful story of dedication, passion, and relentless determination. His success is a tribute to his extraordinary talent and dedication. It is clear that his impact on the music industry will be felt for the foreseeable future.
Meaning and History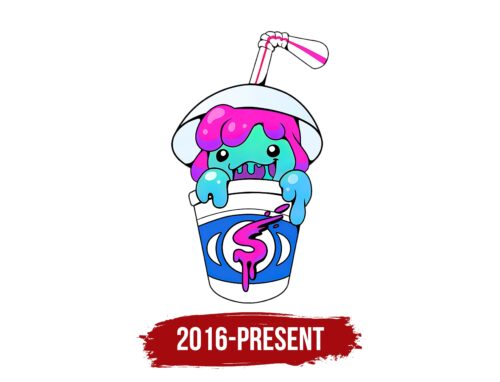 What is Slushii?

Born Julian Michael Scanlan and known as Slushii, this man has quickly become a recognized name in the electronic music scene. Originally from New Jersey, he became a household name after moving to Los Angeles, the city of stars. Since launching his career in 2016, his unique blend of high-energy electronica and distinctive style of remixing popular tracks quickly caught the attention of notable DJs, putting him in the spotlight.

Not only has he wowed audiences with energetic performances at renowned festivals such as Electric Daisy Carnival and Tomorrowland, but he has also released two studio albums that showcase his creative range and musical depth. From powerful dubstep beats to emotional melodies, this music producer never fails to delight his fans with fresh, intriguing content.
2016 – today
Slushii's logo turned out to be very cute and funny, showing him as an ultra-creative DJ. The central image is a little turquoise-colored monster peeking out of a cup. The pink droplets running down his head resemble a fancy hairstyle. The round lid with a cocktail straw sticking out serves as a hat. The cartoon character amusingly opens his toothless mouth and holds onto the rim of the cup with his two paws. The cup has a blue-and-white pattern and a pink letter "S" written on it.
The little monster looks so happy as if he is enjoying the cool music. The cocktail straw sticking out of the lid gives the impression that the monster is at a party. The pink "S" on the cup stands out as the DJ's signature touch.
Slushii color codes
Celtic Blue

Hex color:
#176ce4
RGB:
23 108 228
CMYK:
90 53 0 11
Pantone:
PMS 2727 C
Deep Sky Blue

Hex color:
#55c4fe
RGB:
85 196 254
CMYK:
67 23 0 0
Pantone:
PMS 306 C
Bright Mint

Hex color:
#40f4bc
RGB:
64 244 188
CMYK:
74 0 23 4
Pantone:
PMS 3395 C
Hot Magenta

Hex color:
#ff20ca
RGB:
255 32 202
CMYK:
0 87 21 0
Pantone:
PMS 806 C
Electric Purple

Hex color:
#c828f7
RGB:
200 40 247
CMYK:
19 84 0 3
Pantone:
PMS Purple C
Black

Hex color:
#000000
RGB:
0 0 0
CMYK:
0 0 0 100
Pantone:
PMS Process Black C