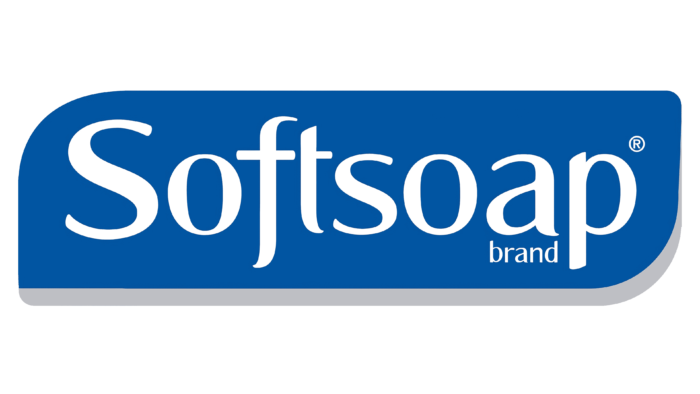 Softsoap is a line of liquid soaps and shower gels launched by entrepreneur Robert R. Taylor in 1980. He sold the funds received through his firm, The Minnetonka Corporation. In 1987 Colgate-Palmolive Corporation bought the rights to the trademark. It is she who owns it at present. The brand is headquartered in Chaska, Minnesota.
Meaning and History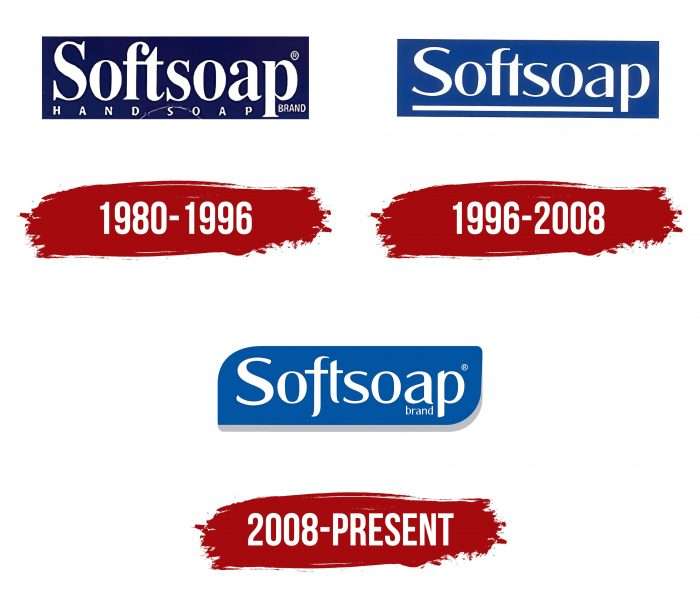 What is Softsoap?

It is a U.S.-based consumer hygiene brand owned by Colgate-Palmolive.
From its inception to the present, the brand has had three emblems that have transformed heavy and wide letters to light and narrow symbols. The first version is dated the year of the release of the debut liquid soap.
1980 – 1996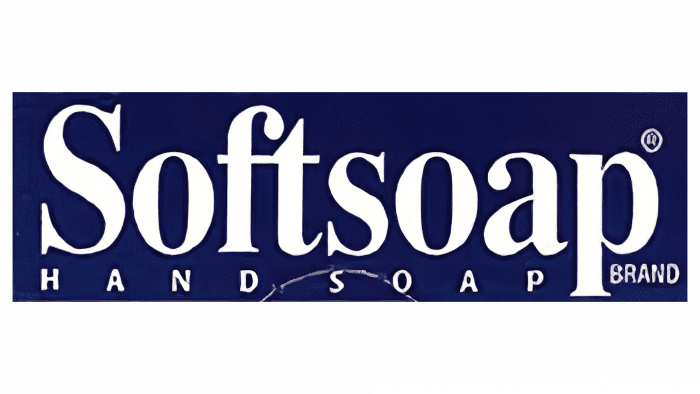 At first, the logo had a compound inscription that included several words. The biggest and the top was the brand name – "Softsoap." Below was the phrase "Hand soap." It occupied almost all the space under the main element, consisted of narrow symbols, and reached the "p" leg. It was followed by the even more subtle word "Brand."
1996 – 2008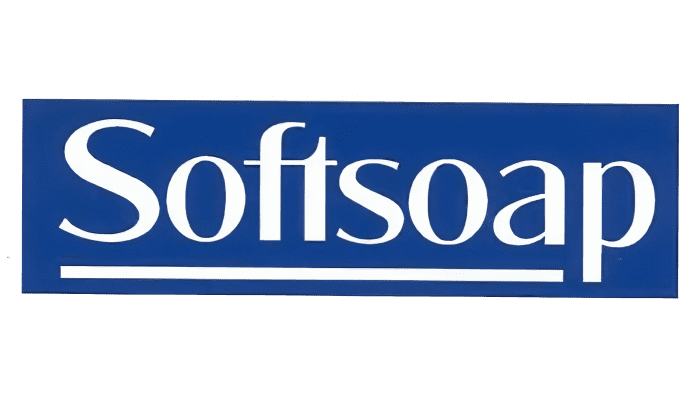 The designers replaced the dark blue rectangle with a light one, removed all the bottom labels, and replaced them with a long white stripe. She underlines the name, highlighting it against a solid background.
2008 – today
What company makes Softsoap?
Since 1987, Softsoap shower gels and liquid soaps have been produced by the international company Colgate-Palmolive.
Now the updated version of the logo is used – without a line under "Softsoap." Instead, the inscription "Brand" appeared. The background has turned blue with a gray outline. The rectangle is rounded and pointed at the top right and bottom left.
Font and Colors of the Emblem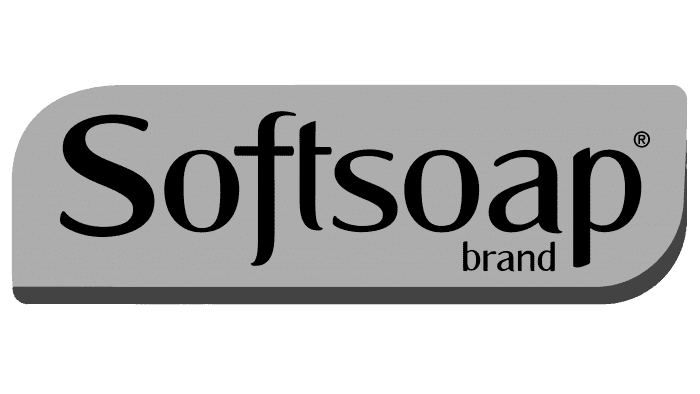 What is wrong with Softsoap?

Before the ban of triclosan in the United States, Softsoap soap was sold with this toxic ingredient. The current composition of hygiene products is imperfect: BHT, CAPB, SLS, and unknown chemical fragrances can cause serious health problems.

Is Softsoap made in China?

Several types of Softsoap products are manufactured in Morristown, New Jersey. Colgate-Palmolive also has factories in China, but it is not known whether Softsoap products are manufactured there. This information is not advertised.

Is Softsoap and Palmolive the same?

Softsoap and Palmolive are completely different brands, although the same company owns them.
From the very beginning, the trademark of the brand consisted of the name. Any brand owner did not break this structure: they just made minor adjustments to the logo.
Each emblem uses a different type of typeface: the first is a classic serif, the second is chopped, grotesque, and the third is thin and rounded. Moreover, at first, the letters "ft" were connected by a common crossbar, and in the end, they were disconnected. The color scheme consists of white, gray, and several shades of blue.