Sprint is a communications company headquartered in Overland Park. It ceased to exist as an independent organization in April 2020 when acquired by T-Mobile US Corporation. The Sprint brand was discontinued on August 2, and T-Mobile took overall wireless and wireline services.
Unsuccessful management decisions are to blame for this. First, the merger with Nextel in 2004. As it turns out, Sprint's network was not suitable for Nextel mobile devices. The second reason is the provision of 4G using WiMax technology, while other operators have chosen the LTE standard.
Meaning and History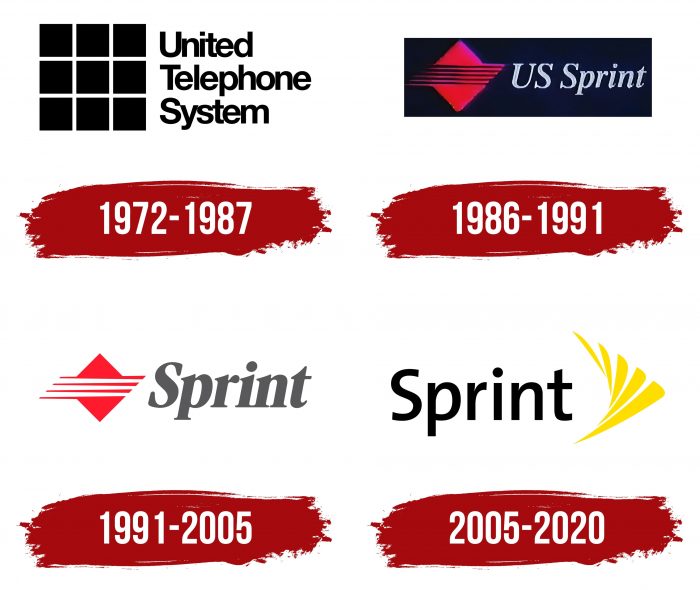 The disappeared telecommunications company has a rich history that began with a telegraph wire running along the railroad tracks. The word "Sprint" was derived from the first letters of the system name: Southern Pacific Railroad Internal Networking Telecommunications.
Several decades later, the firm began providing long-distance telephony services, and in 1992 became a monopoly in wireless communications in the United States. Later she became famous thanks to her high-profile advertising campaign and well-thought-out identity.
Until 1991, Sprint existed under different names, and each time; it had a new logo. The last name – Sprint Corporation – appeared in 2012, when SoftBank holding bought out 80% of its shares. Until then, the company was known as Sprint Nextel Corporation. It received this name in 2005 after an unsuccessful merger with Nextel Communications. Simultaneously, the logo was adopted, containing a black inscription and five yellow stripes in the form of a wing.
1972 – 1987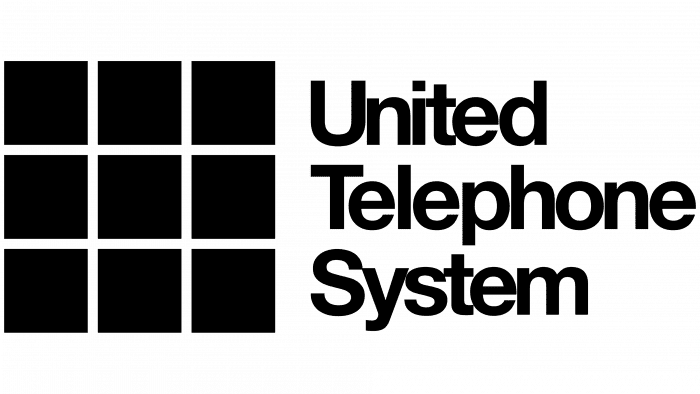 1986 – 1991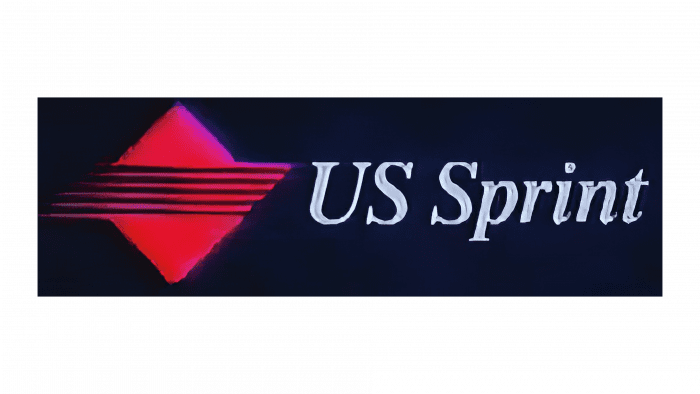 1991 – 2005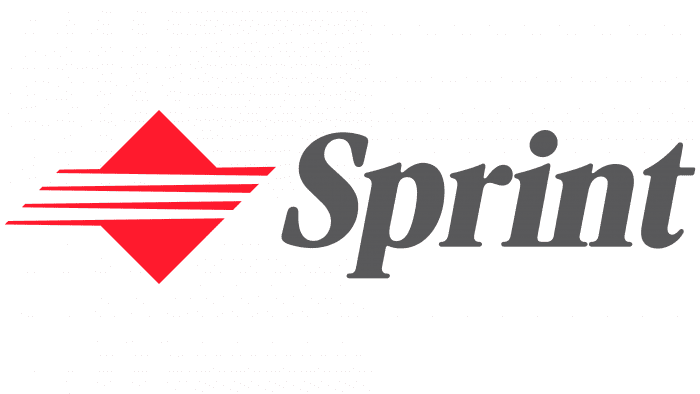 2005 – 2020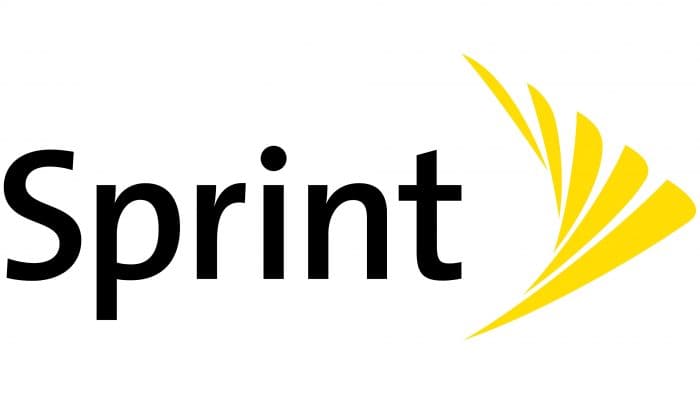 Font and Color of the Emblem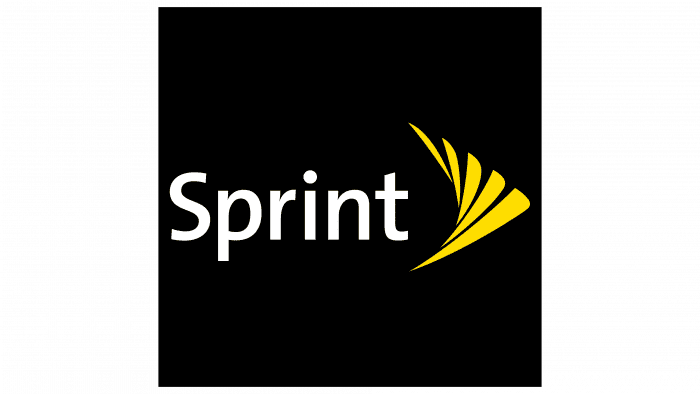 Although the telecoms firm is a thing of the past and ceded its place to T-Mobile, its former customers still remember the combined mark adopted in 2005. The elegant word "Sprint" and smoothly curving abstraction showed the ease with which the company provided wired and wireless services to millions of consumers.
The drawing did not carry much semantic meaning. Its main task was to generate public confidence at the level of positive associations. Therefore, the five-pointed stripes looked like feathers in a wing, symbolizing freedom, sublimity, and the absence of boundaries. The logo was used as a sign over the branch entrances and adorned employees' uniforms to emphasize corporate identity.
After the Sprint brand was incorporated and abolished by T-Mobile US, its emblem also ceased to exist. But it went down in history as a reminder of the telecommunications company's past and served as a good example of a successful identity.
To make the name expressive, the designers used The Sans Semi Bold font. This type of lettering was invented by the Dutch typographer Lucas de Groot. The emblem is uniform in terms of colors, with a palette of black and yellow (# FFDD05). The selected shade combination became part of Sprint's identity in 2005 when it merged with Nextel Communications.