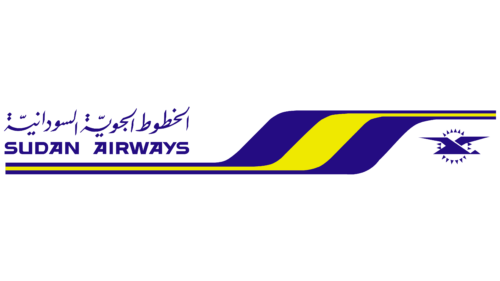 Sudan Airways Logo PNG
Sudan Airways: Brand overview
For over 70 years, Sudan Airways, known as الخطوط الجوية السودانية in Arabic, has played a key role in African aviation, connecting Sudan to the global community. Founded in 1946 in Khartoum, the national airline has become an integral part of the region's aviation landscape.
In July 1947, Sudan Airways made its maiden flight, beginning the journey to establish the airline as a prominent player in African aviation. The initial route network connected Sudanese cities such as Khartoum, Port Sudan, and Juba with international destinations such as Cairo and Alexandria in Egypt.
Over time, Sudan Airways has expanded its network, offering passengers an ever-widening list of destinations across Africa, the Middle East, and Europe. From Dubai and Abu Dhabi to London and Frankfurt, travelers could seamlessly reach the world's busiest cities.
Despite challenges, such as its inclusion on the European Union's list of banned air carriers in 2010, Sudan Airways remains resolute in its pursuit of technological, safety, and operational excellence.
With a modern fleet and highly trained staff, the airline serves as a vital link between Sudan and the rest of the world.
Meaning and History

What is Sudan Airways?

Sudanese Airlines is the national airline of Sudan, proudly representing its country, headquartered in the capital, Khartoum. Founded in 1947, the company has become a symbol of Sudanese pride and resilience through various periods of challenge and change.
1946 – today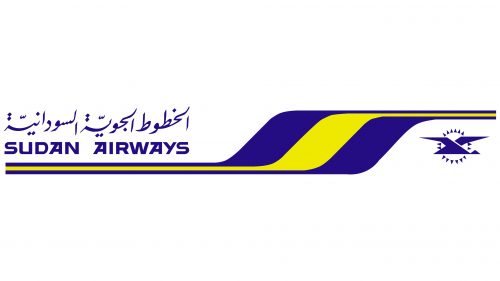 The logo of the Sudanese airline has a complex shape consisting of three important elements. First is the lettering, which consists of two levels: the top line represents the name of the airline in Arabic, and the bottom line in English. Both lines have the same color and are aligned on both sides. The second key component is a two-color curved design consisting of three stripes with elongated ends on both sides. The third component is the company's unique seal-like symbol. It consists of a bird with outstretched wings, a pyramid, and a sun with triangular rays.
The bilingual inscription indicates that the company is targeting both local and international audiences. The two-color curved design adds dynamism, symbolizing movement and adaptability. The unique bird, pyramid, and sun symbol contains cultural and historical references, emphasizing the airline's roots and symbolizing freedom, stability, and enlightenment.