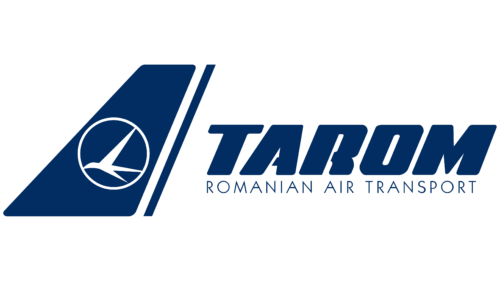 TAROM Logo PNG
For more than seven decades, TAROM has played an important role in connecting Romania with the rest of the world.
Since its founding on September 18, 1954, TAROM has been driven by the desire to connect Romania to the global community. Originally established as a joint venture between the Romanian government and Aeroflot, TAROM sought to go beyond domestic flights and establish international connections.
The airline continuously expanded its routes to Western Europe, Asia, North America, and Africa, thus effectively bridging the gap between Romania and the world.
The 1960s were a turning point for TAROM in the development and modernization of its fleet.
Over the years, TAROM has continued to upgrade its fleet with modern and fuel-efficient aircraft, including Boeing 707, Boeing 737, Airbus A310, Airbus A318, and ATR 42/72.
Among the airline's accomplishments, the airline received full membership in the respected global SkyTeam alliance in 2008, strengthening its position in the international aviation community.
As a national flagship, TAROM continues to bring people, businesses, and cultures together, contributing to Romania's global development and strengthening its ties in the international arena.
Meaning and History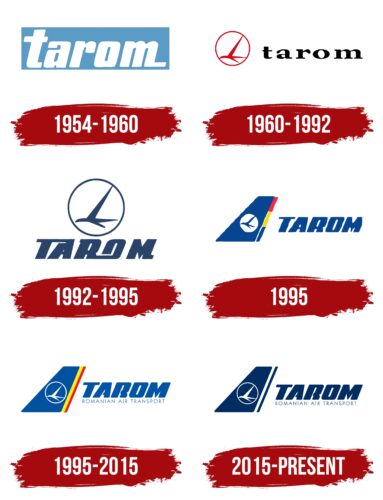 What is TAROM?

The company, officially known as Compania Națională de Transporturi Aerene Române TAROM SA, is the flagship carrier and the oldest airline currently operating in Romania. The airline flies from Otopeni, near Bucharest, and its headquarters and main hub are located at Henri Coanda International Airport. In terms of international destinations and flights, it is Romania's largest airline and ranks second in the country in terms of fleet size and passenger traffic.
1954 – 1960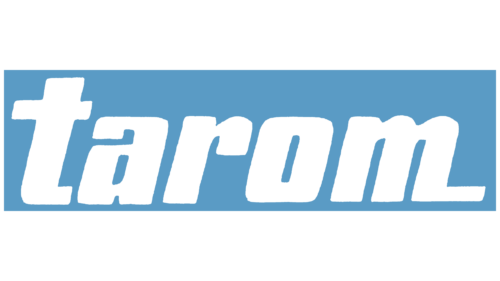 1960 – 1992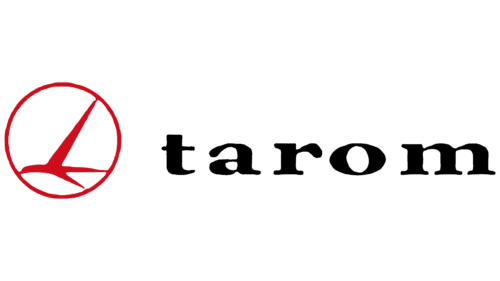 1992 – 1995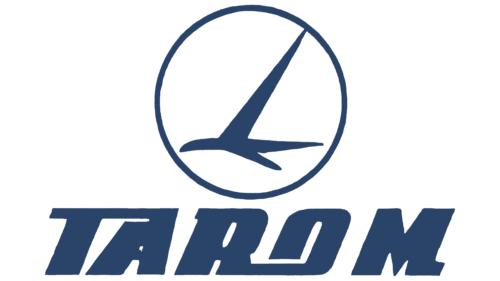 1995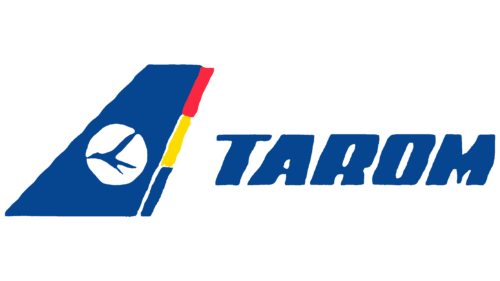 1995 – 2015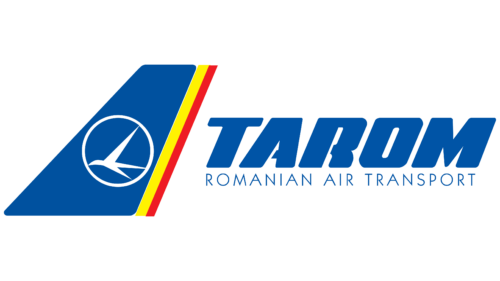 2015 – today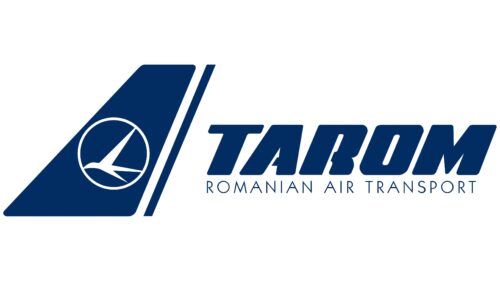 The TAROM logo is in blue color, which is associated with the sky. It also includes white elements: a circle and a stylized bird inside it, resembling an airplane. This image is located on the vertical part of the tail plumage of the airplane. On the right side is the brand name written in a non-standard, very bold font. Below it is the phrase "ROMANIAN AIR TRANSPORT" in thin capital glyphs.
The blue color symbolizes the sky and conveys a sense of reliability and authenticity. The stylized bird in a circle brings an element of flight and freedom to the corporate identity. Placing the logo on the vertical part of the tail plumage ensures high visibility and enhances brand recognition. The bold font used for the brand name emphasizes its importance, while the thin glyphs for the inscription "ROMANIAN AIR TRANSPORT" visually balance the overall design.