Tele2 Logo PNG
The Tele2 logo stands out due to its stencil style, solid build, and unique visual perspective. Each letter in the emblem is composed of multiple geometric segments, including squares, horizontal and vertical rectangles, and curved stripes. The glyphs are bold, wide, and large. Their arrangement is unusual, with the number '2' prominently displayed in the foreground, making it the largest element. The first letter appears the smallest, creating an impression that the logo is tilted sideways.
The logo relies heavily on geometric shapes to achieve its unique appearance. The design's solid build and bold letters indicate stability and robustness, essential characteristics in the telecommunications industry. Squares and rectangles symbolize order and predictability, which align well with a company known for its reliable services.
The use of stencil style implies a no-nonsense, direct approach to communication. It's a style often seen in industrial settings, military equipment, and other areas where clarity and efficiency are paramount. The number' 2′ in the foreground indicates a forward-thinking approach or a focus on future developments. It's prominently displayed, demanding attention and signifying that this brand is looking ahead rather than the past.
Tele2 has made a strategic choice in its logo design by giving it a unique visual perspective. The tilted appearance adds dynamism to the design. It creates the illusion of movement as if the logo is advancing or ascending. This adds meaning to the design, portraying the brand as not static but evolving.
The logo conveys multiple messages about the brand's identity and values through its careful choice of style and elements. It speaks to the services' reliability and robustness while capturing the brand's progressive ethos. The logo's geometry and boldness are a visual shorthand for stability and strength, while the tilted perspective adds a sense of momentum and progress. It's an excellent example of how design can encapsulate a brand's core ethos and forward momentum in the telecommunications sector. All these factors make the logo instantly recognizable and deeply symbolic, effectively serving as a visual identifier for the brand.
| | |
| --- | --- |
| Founded: | 1993 |
| Founder: | Kinnevik AB |
| Headquarters: | Stockholm, Sweden |
| Website: | tele2.com |
Initiated in 1993 by Investment AB Kinnevik, Tele2 first set foot in the Swedish market with a keen focus on mobile communication solutions. The company debuted on the Stockholm Stock Exchange three years ago, signifying its growth and market potential.
As the late '90s rolled around, Tele2 started to stretch its wings beyond Sweden, establishing a footprint in various European nations such as Estonia, Latvia, and Lithuania. This expansion continued into the early 2000s, cementing the company's reputation as a versatile telecom provider.
A major turning point occurred in 2018 when Tele2 acquired Com Hem, Sweden's biggest cable firm. This move broadened its service catalog and added fixed broadband and telephony to its list of offerings.
Today, Tele2 is not merely a Swedish entity; it's a significant player in the telecommunications arena in multiple European markets. The company caters to individual consumers and business enterprises with diverse services, from mobile and fixed connectivity to telephony, data networking, TV streaming, and global Internet of Things solutions.
Tele2 has evolved from its humble beginnings as a mobile-focused enterprise in Sweden to become a powerhouse of telecom services across several European countries. It is a testament to strategic growth and service diversification in its chosen markets.
Meaning and History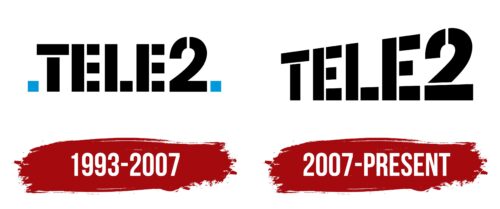 1993 – 2007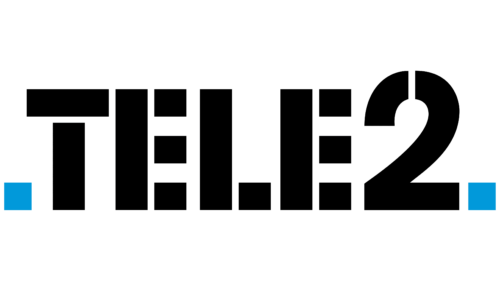 2007 – today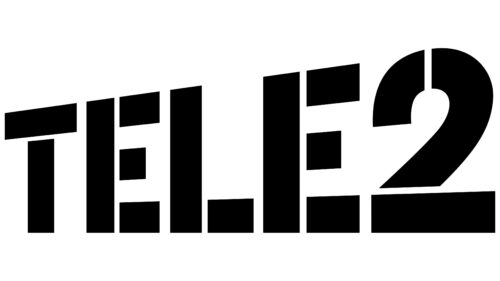 Tele2 color codes
Black

Hex color:
#000000
RGB:
0 0 0
CMYK:
0 0 0 100
Pantone:
PMS Process Black C