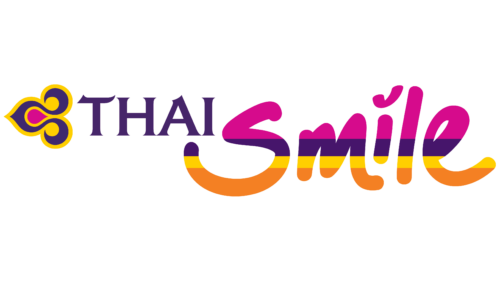 Thai Smile Logo PNG
Thai Smile: Brand overview
THAI Smile Airways is a regional airline that has become a pioneer in the dynamic world of aviation. Established as a subsidiary of Thai Airways International based in Bangkok, Thailand, the airline has become synonymous with excellence in the aviation industry.
On May 20, 2011, the formation of THAI Smile Airways was announced.
THAI Smile Airways builds strategic partnerships and alliances, providing travelers with an increasingly seamless travel experience.
THAI Smile Airways has been honored with many prestigious awards and accolades, demonstrating its unwavering commitment to excellence.
In 2023, THAI Smile Airways and Thai Airways International announced a merger to redefine the travel experience for their valued customers.
Meaning and History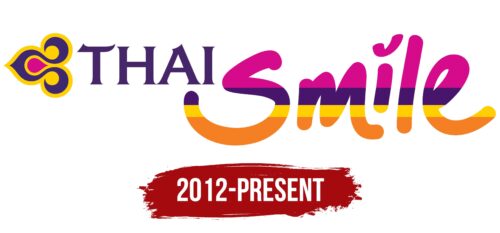 What is a Thai smile?

Thai Smile Airways, a Bangkok-based subsidiary of Thai Airways International, has played a key role in shaping Thailand's aviation landscape since its inception in 2012. Over the years, it has successfully established itself as a reliable and customer-oriented service provider, providing its passengers with a comfortable and enjoyable travel experience.
2012 – today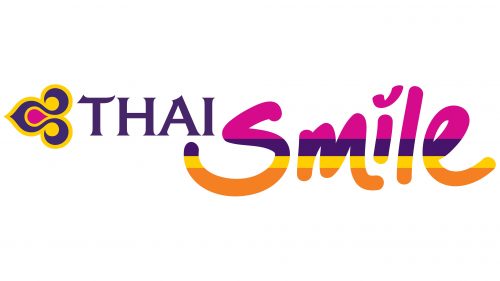 To emphasize the positivity of the services offered by this Thai airline, the designers created an incredibly bright logo that can be described as celestial. Interestingly, there is no direct reference to the aviation industry in the design, but rather a charming style, ethnic motifs, and a variety of colors. The logo begins with a national ornament consisting of spiral elements. It is followed by the businesslike text "Thai," containing curves similar to those found on the roofs of Asian buildings. Interestingly, in this emblem, these curves act as serifs. The largest and most affirming is the third part, which depicts the word "Smile" colored in orange, yellow, purple, and pink.
The use of multiple colors in the text "Smile" creates a sense of cheerfulness and optimism, probably reflecting the airline's quality of service. The spirals and ethnic motifs add cultural relevance to the logo, making it distinctive and memorable. The curve of the text "Thai," reminiscent of traditional Asian architecture, gives the logo a sense of place and cultural relevance, bridging the gap between the airline's origins and its international presence.