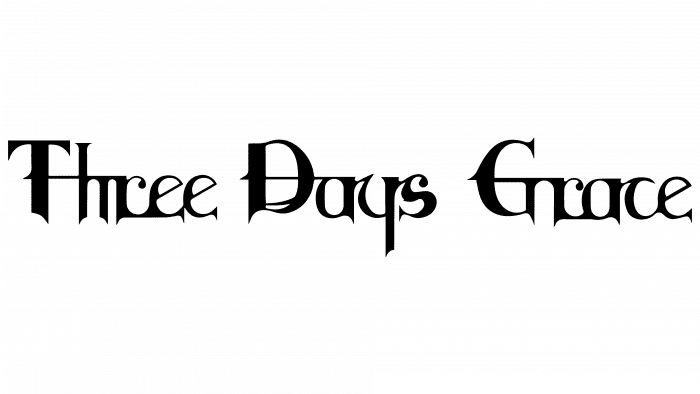 Three Days Grace is a Canadian rock band performing music in rock metal, post-grunge, nu-metal, alternative rock, and hard rock. Founded in 1992 in Norwood, Ontario. It is included at the top of many charts, being a landmark for modern musical life. Has several acclaimed studio albums and one platinum disc.
Meaning and History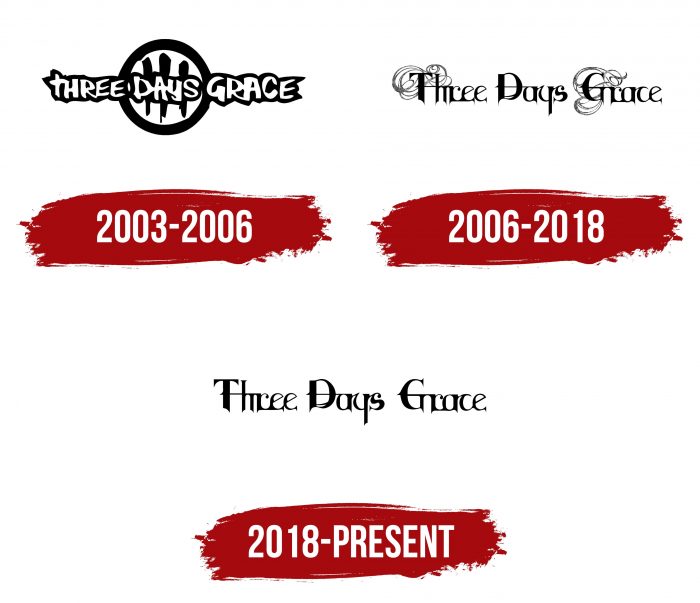 At first, the band was called Groundswell but then changed it to Three Days Grace (1997). The debut logo appeared on the cover of the first album. Until that time, she expanded her repertoire and took part in live concerts.
2003 – 2006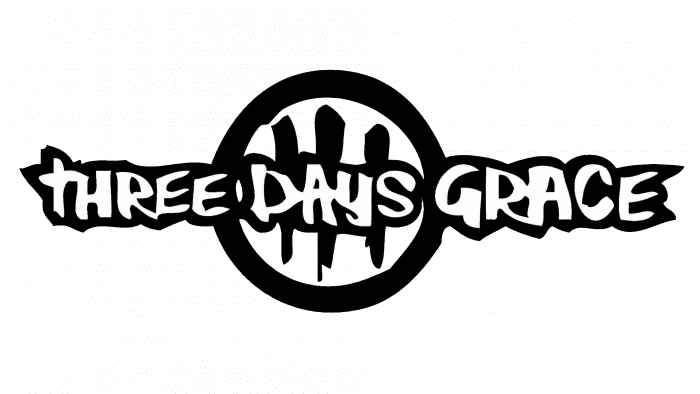 The corporate emblem started with the new name of the musical group. She is creatively played on the same name album, so she quickly became a legendary label for the group, by which she is easily recognizable. The phrase "Three Days Grace" is executed in a stylized font in angular uppercase letters. Although they are written in one line, they are unevenly in the word and vary in height – color – white with dark edging along the contour.
The text portion of the logo is positioned against the background of a small circle with a black border and three short vertical stripes in the middle. They look like they are scratches from a predator's claws or marks left by a person lost in time who does not want to lose track of the days.
2006 – 2018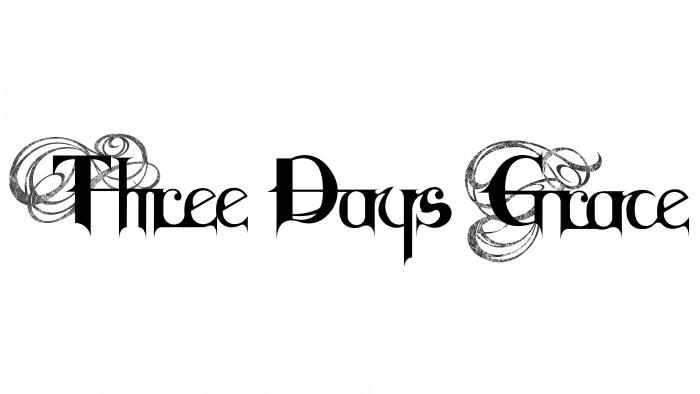 In 2006, with the new album "One-X," the star band's logo was changed. All attention is focused on the lettering: it is done in a Gothic typeface with subtle ornate strokes. "T," "D," and "G" are uppercase; other letters are lowercase. They are written in a serif typeface reminiscent of the commercial Crewekerne Magna Expanded Bold. The bottom of the symbols is pointed and looks like miniature needles or thorns.
The style of the emblem is close to romantic and magical. This is due to the content of the new musical compositions included in the Adam Gontier album. The band's guitarist was of tremendous importance because they were written in a rehabilitation center, where he was receiving treatment for drug addiction. The color of the title is white; the background is black, which is also very symbolic.
2018 – present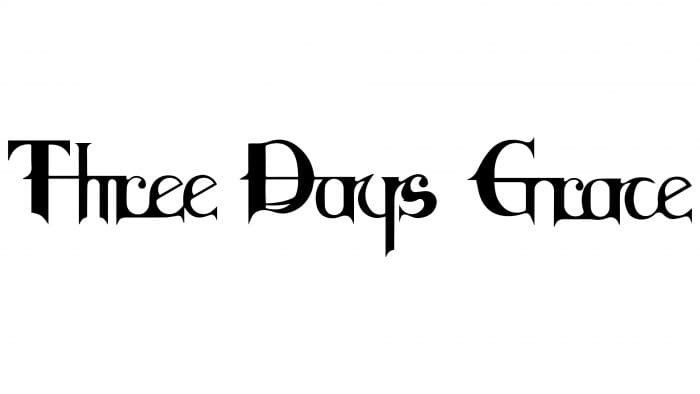 A revised version of the previous logo is now in circulation: it looks like its complete opposite. Black and white have changed places – now, all letters are dark and are located on a light substrate. The subtle curls disappeared – only the Gothic font with sharp curly lettering remained.
Font and Colors of the Emblem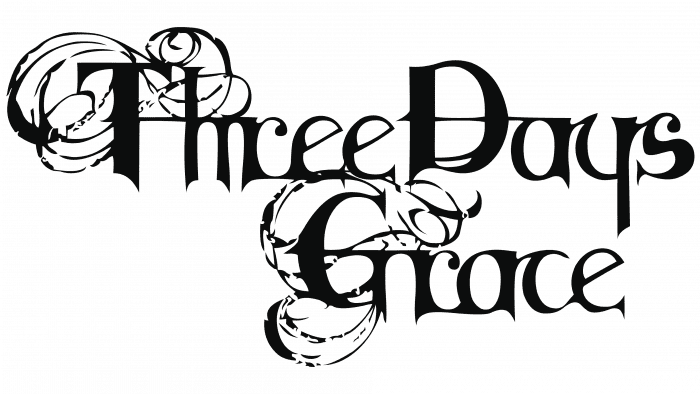 The three notches used in the original version of the brand name are a tribute to the heavy metal tradition that began in the early days of searching for individual direction. They appeared with the light hand of Adam Gontier and expressed the idea of ​​the transience of time. The three-line mark is the remaining three days, during which you need to manage to change your whole life radically.