Tom Ford Logo PNG
The visual sign of the designer is simple and impressive. The Tom Ford logo demonstrates that the maestro draws inspiration and ideas for his work from the depths of his personality. The uniqueness and uniqueness of the fashion designer is the main message of the emblem.
| | |
| --- | --- |
| Founded: | 2005 |
| Founder: | Tom Ford |
| Headquarters: | Madison Avenue, New York, United States |
| Website: | tomford.com |
Tom Ford is the personal brand of Thomas Carlyle Ford, an American designer, and director. He was born in Austin, Texas. He lived in the suburbs of Houston and San Marcos. After college at Simons Rock, he moved to New York, where he attended university, and then studied architecture and interior design at the New School for Design in Parsons. He devoted his whole life to fashion.
Meaning and History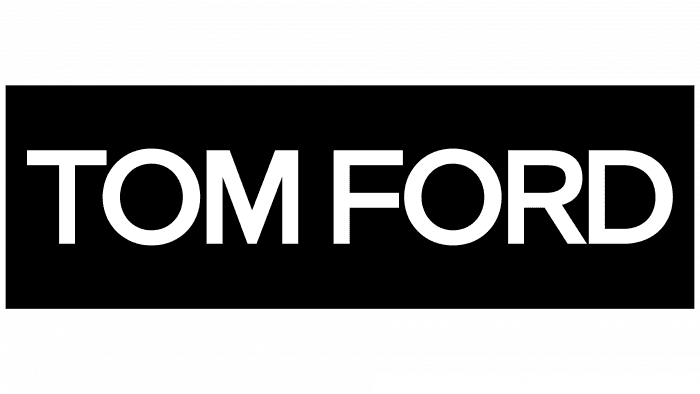 Before gaining prominence in the fashion industry, Thomas Carlyle Ford served as Creative Director at Gucci and Yves Saint Laurent, where he gained experience. In parallel, he worked as a catwalk model and then made films, two of which were nominated for an Oscar.
As a media personality and star of the first magnitude, he founded his brand. Moreover, his label exists in at least two versions, differing in minor details.
The old and new emblems are made in monochrome: they are minimalistic and do not contain unnecessary information. The current Tom Ford logo looks like white lettering on a black rectangle. This makes it close to the classics since the designer adheres to this style. A version with opposite colors (white background, black letters) also exists but is used much less often.
Font and Colors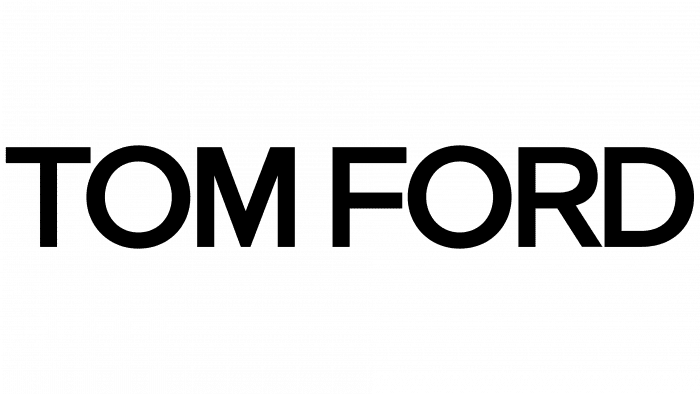 The debut and current logos are based on the designer's abbreviated name (Tom Ford), written in the most popular typeface – Arial. It is included in a set of computer fonts preinstalled in all versions of Microsoft Windows and macOS from Apple. Like words, the letters are located at an optimal distance, which makes the sign well readable. The printable characters are smooth, sans serif, and unnecessary elements.
But this emblem did not last long because, from the owner's point of view, it did not differ in anything original, catchy, and memorable. For this reason, Thomas Carlyle Ford changed it to another version, slightly correcting the design.
The current logo builds on the previous version and contains the same elements, but in a modernized style. The distance between the letters is reduced, so they are closely aligned, almost touching. The characteristics of the font remain the same – Arial in uppercase.
But the arrangement of the words has been changed: now they are written in a column, and the first name is above the last name. Moreover, the legs "M" coincide with the legs "R" and "D," as if continuing them. The top and bottom "O" are mirrored.
Tom Ford color codes
Black

Hex color:
#000000
RGB:
0 0 0
CMYK:
0 0 0 100
Pantone:
PMS Process Black C