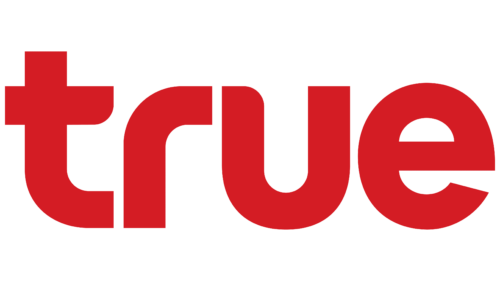 True Corporation Logo PNG
The True Corporation logo went through a significant transformation, simplifying the design to a pure textual representation. The name is rendered entirely in lowercase, adopting a sans-serif typeface with modest gaps between the characters. The 't', 'r', and 'u' letters are uniquely designed with rounded corners at their bars, providing a subtle sense of fluidity and modernity.
The brand name is painted in an impactful red color. This striking choice allows the logo to stand out on nearly every backdrop, ensuring maximum visibility. This minimalist design reflects the corporation's focus on simplicity, accessibility, and user-friendliness.
While stripped of any overt symbolism, the rounded letters in the True Corporation logo can be interpreted as the company's adaptability and approachability. Meanwhile, the use of red, often associated with power and passion, may indicate the brand's determination and dedication to its mission.
True Corporation: Brand overview
| | |
| --- | --- |
| Founded: | 13 November 1990 |
| Founder: | Dhanin Chearavanont, Suphachai Chearavanont |
| Headquarters: | Bangkok, Thailand |
| Website: | true.th |
True Corporation, previously known as True Corporation Public Company Limited and Total Access Communication Public Company Limited, is a powerhouse in Thailand's communication industry, standing at the forefront of innovation and customer-centric services.
As a conglomerate, it boasts an extensive portfolio of services, including mobile telephony, broadband internet, digital television services, and various lifestyle applications. This wide array of services reflects its dedication to cater to the different needs of modern consumers, a testament to its commitment to meeting and exceeding customer expectations.
Meaning and History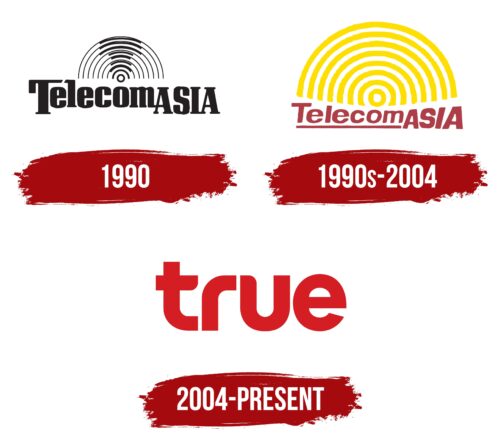 The brand identity of True Corporation is deeply rooted in its name, reflecting the company's dedication to delivering genuine and reliable services. The logo, featuring a simple yet bold red and white color scheme, symbolizes the company's vigor and dynamism, reflecting its determination to remain at the cutting edge of technology.
True Corporation's tagline, "True to you," further emphasizes the company's commitment to its customers. It signifies the company's promise to provide personalized services that meet individual needs and preferences, thereby fostering a deep and enduring relationship with its customers.
True Corporation embodies a blend of technological expertise, customer-centric values, and an unyielding commitment to innovation. Its brand identity effectively communicates these qualities, ensuring it stands as a trusted and respected leader in the competitive communications sector.
What is True Corporation?

True Corporation is a leading telecommunications conglomerate based in Bangkok, Thailand. Founded on November 13, 1990, by Dhanin Chearavanont and Suphachai Chearavanont, it provides a wide range of telecom services, including landline, mobile, internet, digital cable TV, and IPTV services. True Corporation is recognized for its significant contributions to the advancement of Thailand's communication infrastructure, boasting a robust network and innovative products that cater to both individual consumers and businesses. With a strong commitment to enhancing digital lifestyles and driving economic growth, True Corporation has established a dominant position in Thailand's telecom sector.
1990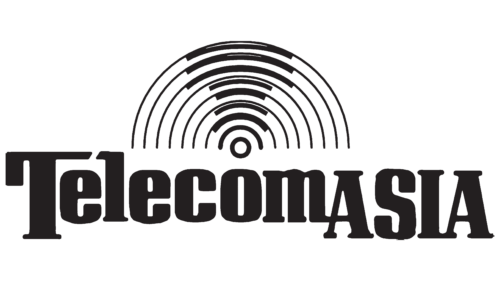 1990s – 2004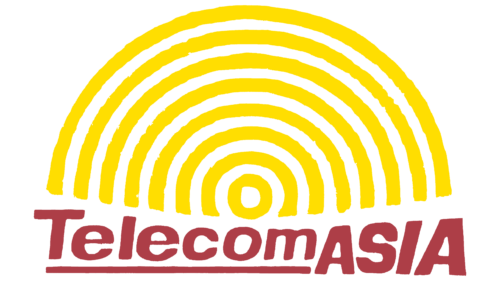 2004 – today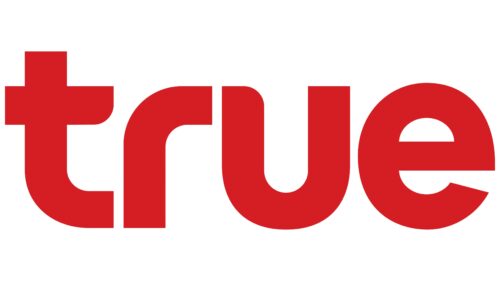 True Corporation color codes
Lava

Hex color:
#d41c24
RGB:
212 28 36
CMYK:
0 87 83 17
Pantone:
PMS Bright Red C