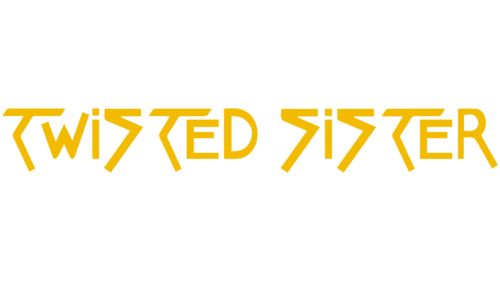 Twisted Sister Logo PNG
Twisted Sister: Brand overview
The renowned heavy metal band Twisted Sister, hailing from Ho-Ho-Kus, New Jersey, and later settling on Long Island, New York, seamlessly blended elements of glam rock and punk rock to create a unique sound that still lives on today. Their distinctive style, which became a cornerstone of the heavy metal genre, served as a source of inspiration for many subsequent musicians.
Formed in 1972, the collective creative force of Jay Jay French, Eddie "Fingers" Ojeda, Kenny Neill, and Kevin John Grace gave birth to a band that quickly gained a loyal following. Their rousing performances, charged with unrivaled intensity, captivated local bars and clubs in New Jersey.
The addition of Dee Snider to the Twisted Sister lineup in 1976 increased the band's appeal exponentially. Snyder's powerful vocals, combined with his dynamic stage presence, quickly gave the band recognition and a growing fan base. Great success came for the band in 1982 when they signed a deal with Atlantic Records, which resulted in the release of the album "Under the Blade." This album reached number 26 on the British charts and brought the band worldwide fame.
Twisted Sister's peculiar and daring sound was reflected in their colorful appearance – heavy makeup, voluminous hairstyles, and extravagant outfits. Their music videos capitalized on this peculiar aesthetic, setting them apart from their heavy metal contemporaries. They were instantly recognizable by their signature "Twisted Sister" look and became one of the most recognizable bands of the era.
Even after the band disbanded in 1988, Twisted Sister's music remained the domain of heavy metal fans. Their iconic anthems, such as "We're Not Gonna Take It" and "I Wanna Rock," have come to symbolize defiance and strength. Their amazing rise to fame was authentically portrayed in the documentary "We Are Twisted F***ing Sister!" keeping their legacy alive.
All in all, Twisted Sister's contribution to the heavy metal genre is undeniable. Their music, style and relentless spirit have won the hearts of many fans and inspired a huge number of performers. Their legacy is not just historical; it continues to resound, ensuring that their influence will not fade.
Meaning and History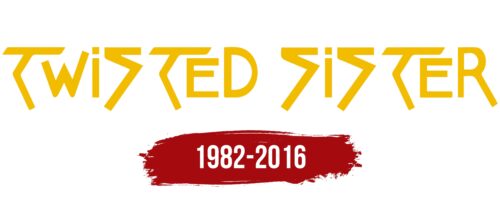 What is Twisted Sister?

Twisted Sister, a distinctive heavy metal band, first settled in Ho-Ho-Kus, New Jersey, before firmly establishing themselves on Long Island, New York. The band quickly gained notoriety and recognition for their vibrant performances and unique blend of rock.

From the very beginning of their existence, the band strove to stand out from the rock clichés of the time. Uniqueness was their main feature: colorful costumes, intense performances, and bright makeup. These unconventional measures attracted the attention of the public and cemented their reputation in the heavy metal genre.
1982 – 2016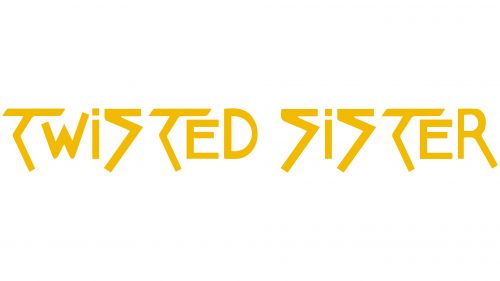 Twisted Sister's logo looks a bit funny, as the orange letters in a bizarre shape are more appropriate for a children's TV channel than for a hardcore rock band. Nevertheless, the logo is quite in line with what the band is all about: they like to shock people and don't really care about what is considered "normal." The broken geometric-shaped letters have become a kind of trademark of the rockers.
The color orange is not seen every day in rock musicians' logos, which makes it memorable. The whimsical shapes of the letters evoke curiosity about the band as if there is more to it than just loud music. The logo itself is a bit rebellious, much like the band's music.
Twisted Sister color codes
Golden Poppy

Hex color:
#f2bb00
RGB:
242 187 0
CMYK:
0 23 100 5
Pantone:
PMS 7549 C