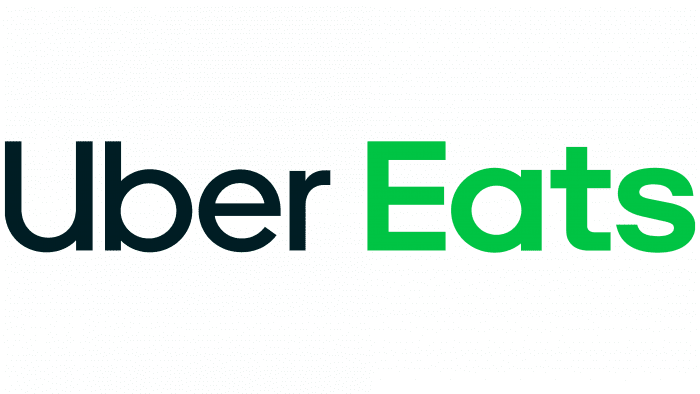 Uber Eats is an international online food ordering and delivery service that operates in most countries worldwide. It was launched in August 2014 by two entrepreneurs, Travis Kalanick and Garrett Camp. The head office of the brand is located in San Francisco, California (USA).
Meaning and History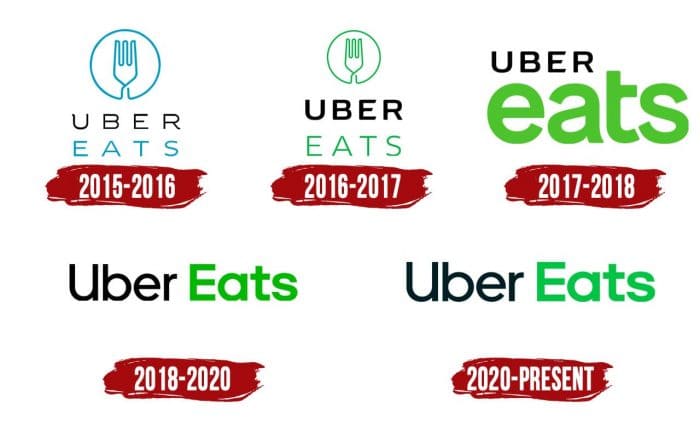 The parent company founded the same name in 2009, but a few years later (in 2014) relaunched it under a different name. Therefore, it was originally called UberFRESH and was located in the California city of Santa Monica. The service got its current name in 2015. Until now, he has changed several emblems for culinary and food topics.
The firm is now in decline due to the coronavirus pandemic. The fact is that many restaurants have introduced take-out food into the menu, independently organizing its delivery. Therefore, the company has already announced a 20 percent reduction in its staff. It is possible that another rebranding with a change in the emblem's design is on the way.
2015 – 2016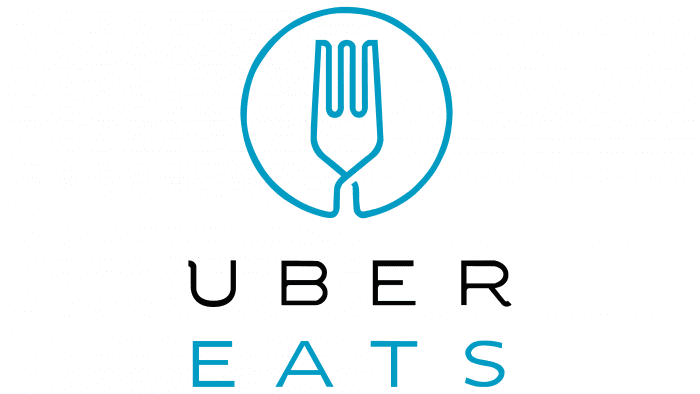 Renamed Uber Eats, the online platform gained independence, an app, and its website. It is with their help that customers can place orders. A unique logo consisting of a three-pronged fork in a circle on a white background adds recognition to the service. The image is made with an inseparable thin line that forms both the cutlery and the improvised round "plate." At the bottom in two lines is the service's name, where each word has its color.
2016 – 2017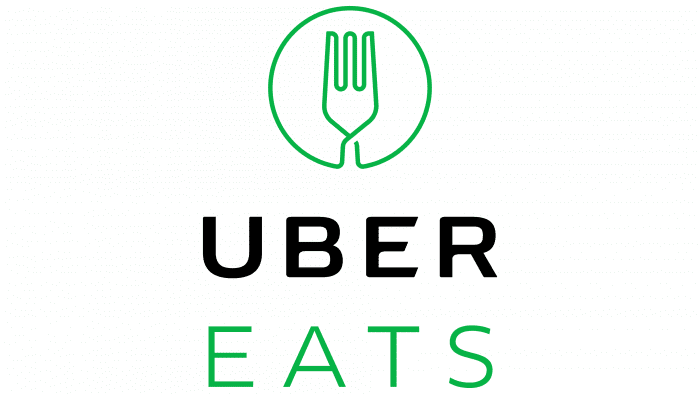 The shape of the logo is preserved. Only her palette and letters have changed: green has replaced blue, and thin characters have become bold.
2017 – 2018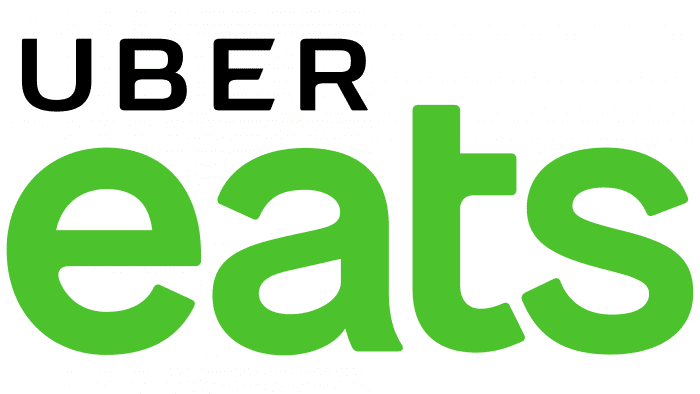 In this version of the logo, nothing has survived from the previous versions – the changes were dramatic. The developers removed the branded round icon and focused on the name of the food delivery company. They enlarged the word "eats," making it lowercase. Whereas the inscription "Uber" compared with it remained small and invisible: it took only two characters – "ea." Green has become saturated.
2018 – 2020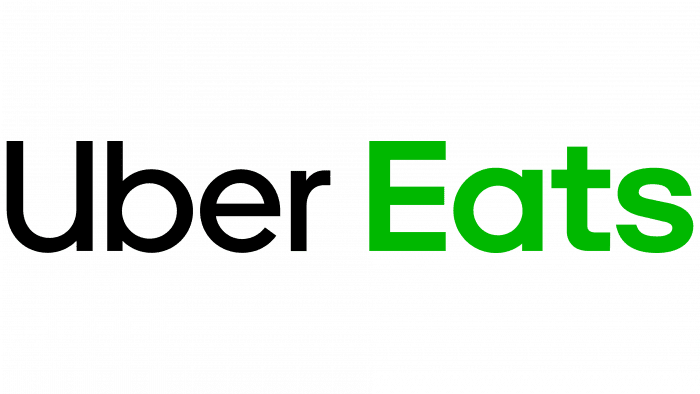 The designers arranged the phrase "Uber Eats" in a single row, leaving the first-word dark green and the second light green.
2020 – today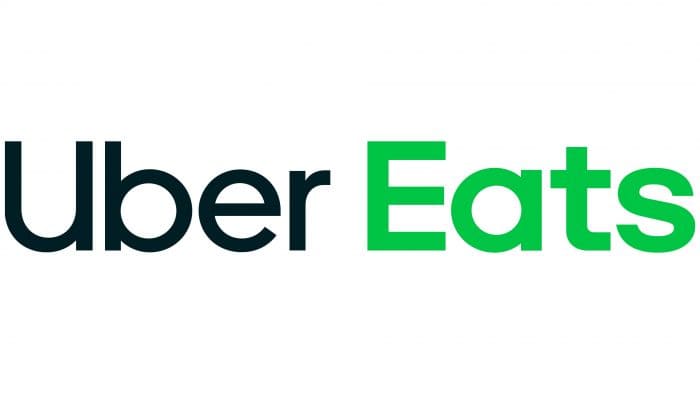 To attract the attention of potential consumers, the company's management changed the color of the "Eats" lettering to green-aquamarine. The rest of the elements were not changed – they remained the same.
Font and Colors of the Emblem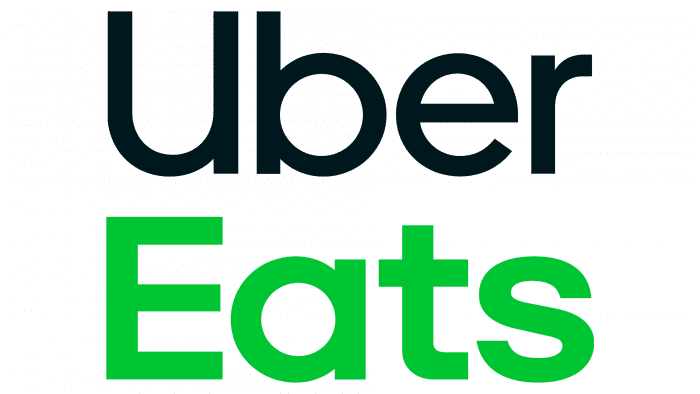 Central to all options is the name "Uber Eats." It was secondary until the end of 2017; after that, it was the main and only one. Designers mainly changed the shapes, shades, and arrangement of the words included in it.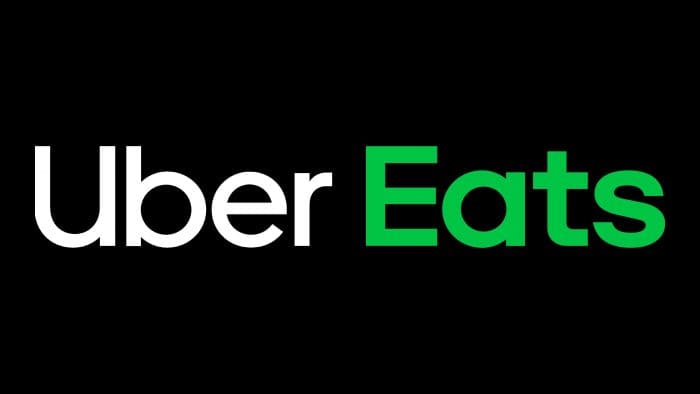 The logo features Uber Love's custom sans-serif typeface co-written by Jeremy Mickel of MCKL and Wolff Olins. The emblem uses two signature greens: Dark Jungle Green (# 162328) and Medium Sea Green (# 3FC060).