Unite Logo PNG
| | |
| --- | --- |
| Founded: | 2003 |
| Founder: | Andrew Dale |
| Headquarters: | Carlsbad, California, United States |
| Website: | unitehair.com |
In 2003, Unite was established by professional hairdresser Andrew Dale from Carlsbad, California. His vision was to bring superior-grade hair products designed with safe, non-toxic components, a departure from the typical hair care products inundated with harsh chemicals. As such, Unite's inaugural collections of shampoos, conditioners, and styling products were crafted without harmful elements such as sulfates and parabens.
The effectiveness and safety of Unite's products began to resonate with the salon industry by around 2005, resulting in widespread recognition and distribution across salons throughout the United States. As the brand's momentum grew, by 2010, Unite had diversified its hair care portfolio to include over 50 distinct products, each tailored to cater to the unique requirements of different hair types.
In subsequent years, Unite's products garnered a greater spotlight as renowned celebrity hairstylists opted to use them on Hollywood celebrities and models, significantly amplifying the brand's reputation and usage. Staying attuned to the growing demand for more eco-conscious products, Unite integrated more natural, vegan, and organic constituents into its product formulas in the mid-2010s, reinforcing its commitment to sustainability.
Unite's footprint currently extends to over 50 countries worldwide, with its products often favored by professional hairstylists. Staying true to its roots, the brand prioritizes hair health and non-toxic ingredients in its product development. Under the stewardship of Andrew Dale, Unite has managed to carve out a distinguished reputation in the domain of high-end, salon-grade hair care, commanding a dedicated clientele base consisting of professionals and regular consumers.
Meaning and History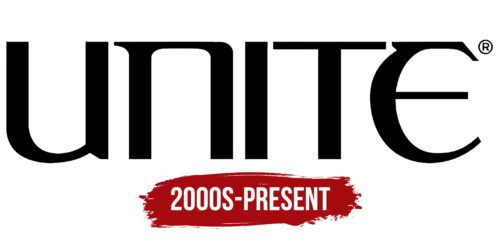 What is Unite?

Unite, a beauty brand from California, has been introducing groundbreaking changes in the haircare sector for over a decade. Thanks to its top-notch products, Unite has rapidly become a favored choice for those desiring to enhance their hairstyling skills. Adhering to a commitment to quality and novelty, Unite has carved out its place as a frontrunner in the haircare industry.
Unite color codes
Black

Hex color:
#000000
RGB:
0 0 0
CMYK:
0 0 0 100
Pantone:
PMS Process Black C