VanossGaming Logo PNG
The VanossGaming logo symbolizes the brand's uniqueness. It serves as a distinctive sign that allows easy recognition of the YouTube channel. Moreover, the emblem highlights the personality and style of Evan Fong and is associated with humor, entertainment, and quality content.
VanossGaming: Brand overview
| | |
| --- | --- |
| Founded: | 2011 – present |
| Founder: | Evan Fong |
| Headquarters: | Toronto, Ontario, Canada |
| Website: | youtube.com |
Evan Fong's parents didn't approve of his decision to quit the University of Pennsylvania to make videos and upload them on the Internet. However, he did things his way and left during his sophomore year, thereby forfeiting his chance to receive an education in economics. But he gained a lot of free time, which Evan spent managing a YouTube channel named VanossGaming. He began to record videos about playing popular video games, and garnered millions of views. As a result, he managed to build a successful career: in 2017, Fong made it into the top 3 best online gamers according to Forbes and was previously nominated for The Game Awards and Shorty Awards. In addition, he has released many songs, voiced characters, and directed.
Meaning and History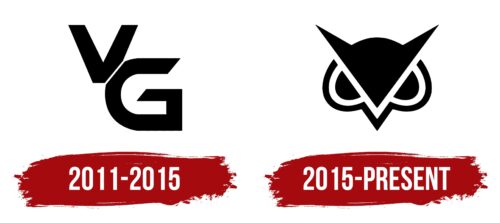 Evan Fong created his famous YouTube channel in 2011 and named it VanossGaming since he was accustomed to using the pseudonym "vanoss62" on PlayStation 3. The account with this name was passed down to him from his father, who previously owned the gaming console. He was a dedicated car enthusiast, as he combined the words "VANOS" (variable valve timing technology) and "S62" (index of a petrol engine installed in one version of the BMW M5) in the pseudonym.
The old VanossGaming logo was directly related to the channel name: it contained the beautifully decorated abbreviation "VG." In 2015, the YouTuber replaced the letter symbol with a stylized image of an owl. This emblem is used on video covers and in other materials related to the brand. It adorns various merchandising products, including t-shirts, caps, and bags. Fong earns as much from his merchandise as he does from YouTube, as he has a large fan base.
What is VanossGaming?

VanossGaming is a pseudonym behind which the Canadian blogger and streamer Evan Fong are hidden. He created a YouTube channel with this name in 2011, and posts content dedicated to video games, including popular ones like Fortnite, Call of Duty, and Grand Theft Auto V. Evan attracts an audience with his extraordinary jokes, original sound effects, and collaborations with other famous YouTubers. His videos have amassed billions of views, and the VanossGaming channel has millions of subscribers worldwide.
2011 – 2015

The logo consists of the letters "V" and "G," which are located in opposite corners. Both are written in a bold, sans-serif font and have similar cuts placed parallel: the "V" has one on the lower right, while the "G" has one on the upper left. Thanks to such a design, the glyphs are as close to each other as possible, making the emblem more compact. Yet it does not seem too cramped, as the unevenly chopped ends of the "G" enhance the visual dynamics.
2015 – today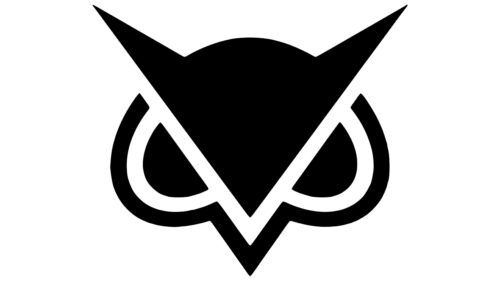 At the end of 2015, VanossGaming acquired a logo with an image of an owl's head, made up of several geometric shapes. The ears and forehead are formed by a stylized letter "V," with its inner part filled with a quarter circle. Each eye looks like half an oval, and the beak is formed by a pointed part of a line drawn at the bottom and sides. When creating this image, Evan Fong was inspired by his character from Grand Theft Auto V.
The owl's head has no direct connection with the brand's field of activity. However, it symbolizes qualities associated with VanossGaming:
wisdom and intellect – a reference to the fact that Fong shows himself as an intellectual streamer and finds creative solutions in games;
sharp vision and observation – the YouTuber's ability to notice details and make funny comments;
recognizability – a hint at the unique style of the content.
Fans of the YouTube channel noticed that a similar logo is used by the specialized video company Nighthawk Video LLC from the USA.
Font and Colors
The letters "V" and "G" on the old emblem were uppercase, bold, and sans-serif. Most likely, this is a custom design not related to existing fonts. On the visual sign with an image of an owl, there are no inscriptions. Both there and there, a black and white color scheme is used, indicating VanossGaming's aspiration for a classic look.
VanossGaming color codes
Black

Hex color:
#000000
RGB:
0 0 0
CMYK:
0 0 0 100
Pantone:
PMS Process Black C