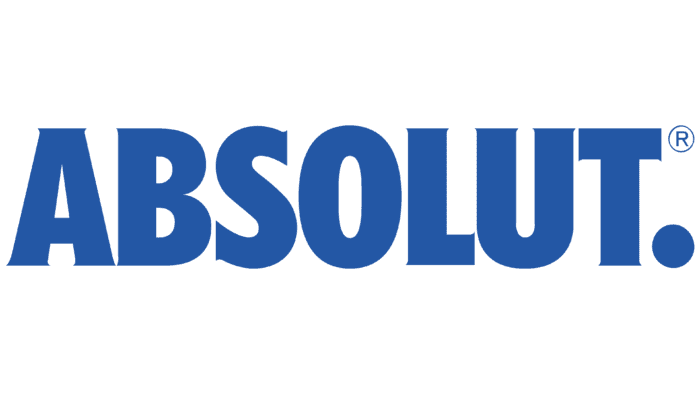 Absolut Logo PNG
The designers who created the Absolut logo expressed their vision of perfection in it. Bold letters look monolithic, like indestructible pillars propping up the sky. And a big dot at the end indicates completeness, usefulness, and the fact that Absolut does not need additions. The blue color fits perfectly into the concept, symbolizing vodka's crystal purity and freshness.
| | |
| --- | --- |
| Founded: | 1879 |
| Founder: | Pernod Ricard |
| Headquarters: | Åhus, Sweden |
| Website: | absolut.com |
Absolut is the flagship vodka brand of the Pernod Ricard group. Absolut appeared on the market in 1879. It presents products made by the Swedish company Vin & Sprit. It is the third-largest company producing alcoholic beverages, after such giants as Smirnoff and Bacardi Limited.
Meaning and History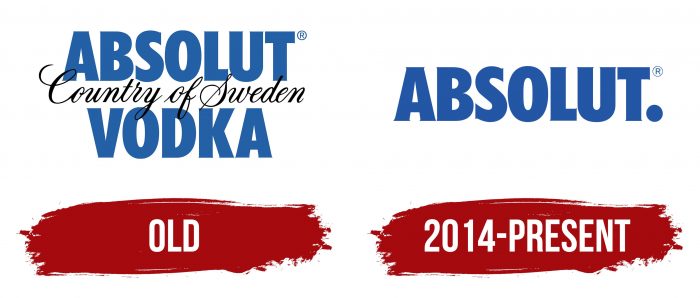 Evolution of the Absolut LogoThe manufacturer of alcoholic beverages relies on the heritage of the brand. The company has abandoned the traditional label to emphasize the shape of the glass container, which looks like a bottle from a Swedish pharmacy. Therefore, the Absolut logo looks exceptionally minimalistic.
The first version of the trademark consists of three lines of inscription. At the top is the name of the brand, in the middle – the phrase "Country of Sweden," and underneath them – the word "Vodka." In the first and third lines, the letters are bold and without serifs. The word combination, located in the center, is depicted in elegant handwritten font with a slope to the right. The corporate palette includes two colors: blue and black. A white background complements them.
In 2014, the owners of the brand decided that the logo is already quite famous, so they simplified the logo to a single inscription, "Absolut." This was done to expand the range of products without changing the original strategy.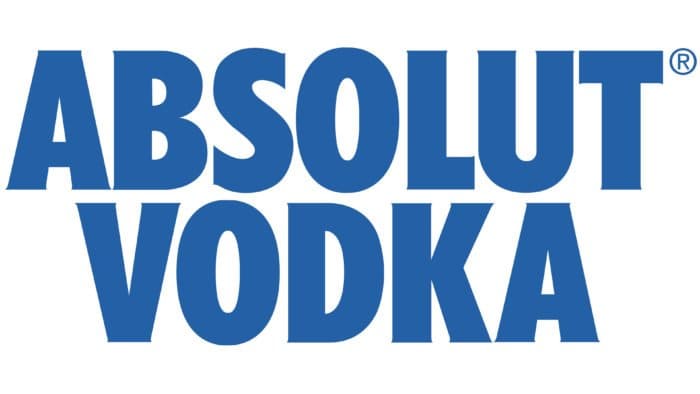 "Brand Union, the company that was responsible for the redesign, strengthened the iconic status of the brand. It created a simple but stylish logo with a new font. Now the letters are placed very tightly and stretched vertically. The protruding edges of the letters in the new logo are decorated with short, barely visible serifs. Leaving the word "Absolut," the developers emphasized its duality. On the one hand, it means something infinite, but on the other – something already completed.
Font and Colors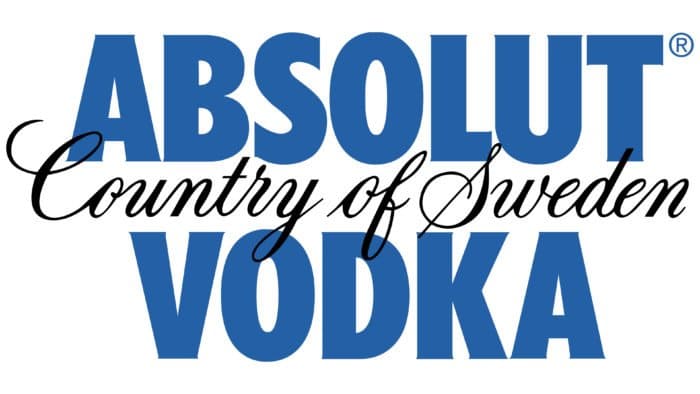 The text logo on the bottles is complemented by the original brand symbol. It resembles a classic round seal in shape. In the middle of the graphic symbol depicts Lars Olsson Smith, the famous creator of the Absolut brand. He was the first in the world to use the rectification method for cleaning alcoholic beverages. The portrait is surrounded by a ring of inscriptions "Sweden Vodka" and "Absolut Since 1879".
Absolut color codes
Medium Sapphire

Hex color:
#2357a5
RGB:
35 87 165
CMYK:
79 47 0 35
Pantone:
PMS 2945 C
Video