Afrojack Logo PNG
At first glance, the Afrojack logo displays the DJ's name in bold, sans-serif typography. Though this iconic emblem might appear straightforward, it contains unique elements that hint at the distinct musical style of its creator.
The logo subtly plays with the dual representation of the letter 'A.' Both 'A's differ in the shape of their crossbars: one exhibits a wavy line, while the other displays a perfectly straight one. This intentional distinction manifests the unique music that Afrojack delivers – a blend of predictable beats and unexpected twists that define his signature sound.
Beyond this clever play of letters, the logo assumes a conventional appearance with its black inscription in bold typography. The emblem, however, breaks the predictability with the irregular cuts at the ends of certain glyphs, lending them a unique appeal.
These seemingly minor alterations in the lettering give the logo its distinctive look, much like Afrojack's distinctive sound that sets him apart in the music industry. Just as his music combines standard beats with innovative elements, the emblem fuses classic typography with creative modifications, symbolizing Afrojack's innovative approach to music.
| | |
| --- | --- |
| Founded: | 2007–present |
| Founder: | Nick Leonardus van de Wall |
| Headquarters: | Spijkenisse, South Holland, Netherlands |
| Website: | afrojack.com |
Nick Leonardus van de Waal was born on September 9, 1987, in the picturesque town of Spijkenisse in the Netherlands. He was an outstanding child with a keen interest in music, and by the age of five, he was already playing the piano. As he grew, so did his musical aptitude, and he transformed into Afrojack, one of the world's most celebrated DJs.
During his teenage years, Afrojack began leaving his musical footprints in the club scene of Rotterdam, spinning records and crafting his unique sound. His first major breakthrough came in 2007 when he unleashed his debut single, "In Your Face," catapulting him into the spotlight and marking the beginning of his global journey.
The ascent to stardom was a lightning strike – his collaborations with music maestros David Guetta and Diplo propelled him to international fame. Afrojack's distinctive sound and thumping beats resonated across continents, making him an instant favorite among electronic dance music aficionados.
2010 witnessed Afrojack's entrepreneurial side when he established Wall Recordings. The label has since been instrumental in launching the careers of numerous aspiring producers in the electrifying and ever-changing world of dance music, amplifying their voices and taking them to dizzying heights.
Afrojack's tenacity and exceptional talents have been honored with two esteemed Grammy Awards for Best Remix Recording in 2011 and 2013, an attestation to his prowess and acclaim. His electrifying performances at globally recognized music festivals like Tomorrowland, Ultra Music Festival, and Coachella have entranced audiences, leaving them in awe and longing for more.
Apart from being an esteemed artist, Afrojack stands tall as a shrewd businessman and philanthropist. His strategic investments in tech powerhouses like Uber and Shazam demonstrate his business acumen, while his charitable endeavors reveal his dedication to making a positive impact. He has his own charity foundation, aiming to spread joy and hope among children in deprived regions worldwide, offering them the necessary resources to uplift their lives.
Afrojack's extraordinary journey from the cozy clubs of the Netherlands to the grandest global stages is a testament to his relentless passion, entrepreneurial spirit, and commitment to making a difference. His contribution to music, coupled with his humanitarian efforts, has garnered him immense respect from fans and peers, consolidating his position as one of the most successful figures in today's music landscape.
Meaning and History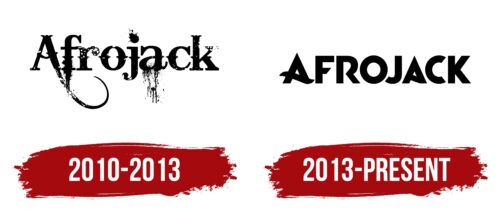 The brand identity of Afrojack can be defined by his unique sound that blends different genres, such as house, electro, and pop, delivering a high-energy performance that captivates audiences. He is renowned for his dynamic sets and his ability to read and engage with the crowd, creating a musical experience that's both personal and inclusive.
His ability to constantly innovate and reinvent his sound is a cornerstone of his brand. As an artist, he's not afraid to experiment, seamlessly incorporating new sounds into his music. This pioneering spirit is a defining feature of his brand identity, marking him as a trendsetter in the ever-evolving world of electronic dance music.
His prolific work ethic also defines Afrojack's brand. From releasing new music to performing at numerous events and festivals, his commitment to his craft is clear. His dedication to creating high-quality music and delivering unforgettable performances embodies the ethos of his brand, making him an inspiring figure in the world of EDM.
What is Afrojack?

Born Nick Leonardus van de Wall but better known by his stage name, Afrojack, this Dutch talent is a globally recognized DJ, music producer, and remixer. He first rose to prominence in the late 2000s, making a name for himself in the electronic dance music (EDM) scene with his distinctive sound.

With a musical career that spans over a decade, he has released numerous chart-topping tracks, collaborated with various renowned artists, and graced stages at some of the world's largest music festivals. His innovative remixes and genre-blending production skills have earned him accolades and a dedicated fan base across the globe.
2010 – 2013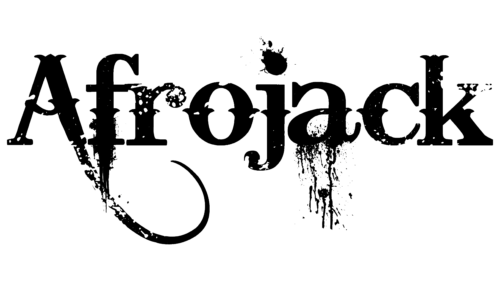 2013 – today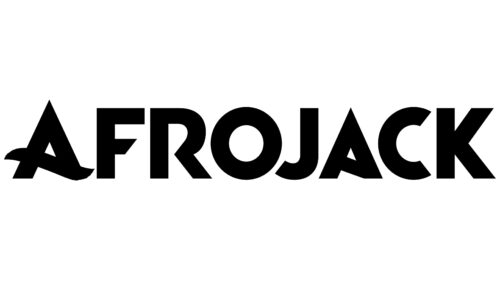 Afrojack color codes
Black

Hex color:
#000000
RGB:
0 0 0
CMYK:
0 0 0 100
Pantone:
PMS Process Black C