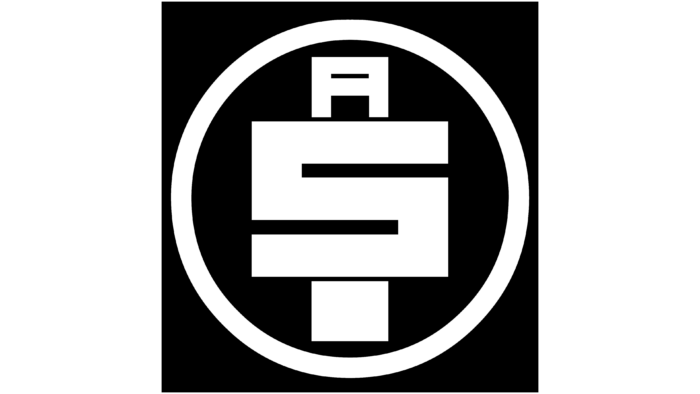 All Money In Logo PNG
Rap sounds when you look at the emblem. The All Money In logo shows the stage costumes and decorations of the musicians. The symbols encode the discs recorded by the studio and the high income that the teams will receive through cooperation.
All Money In: Brand overview
| | |
| --- | --- |
| Founded: | 2010 |
| Founder: | Ermias Joseph Asghedom |
| Headquarters: | United States |
All Money In is an American recording studio founded by Ermias Joseph Asghedom (creative pseudonym Nipsey Hussle), a rapper, entrepreneur, songwriter, and social activist. He realized his concept in 2010. That's when his first major project, The Marathon, debuted in December.
Meaning and History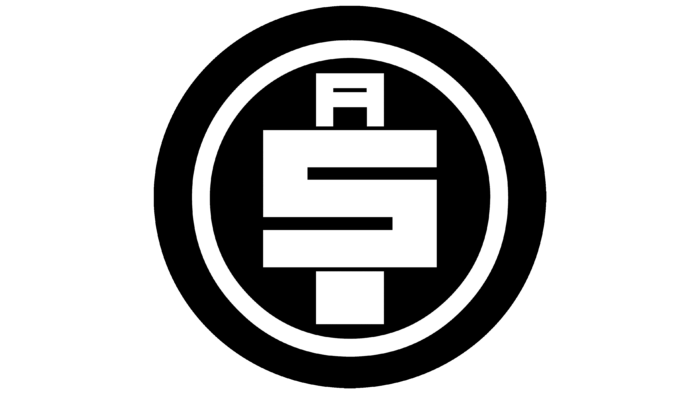 Nipsey Hussle was born in the Crenshaw (Los Angeles) area of California in 1985. His mother is African American, and his father is an Eritrean immigrant. Ermias Joseph grew up with his sister and brother, attending Alexander Hamilton High School. But he didn't graduate because he ran away from home when he was fourteen and joined the Rollin 60's Neighborhood Crips, a street gang that was part of an even larger gang.
A year later (in 2002), the young man joined the creative multimedia movement Buttervision, part of Digital Guerrilla and led by Dexter Browne. There he established his stage name, which stuck to him since childhood. The thing is that the nickname Nipsey Hussle was given to the young man a long time ago by his close friend Donte Monroe, known in music circles as Baby Gooch. The nickname is related to the name of the famous comedian Nipsey Russell. At the same time, Ermias Joseph finished recording his first mixtape called Slauson Boy Volume 1.
When he was nineteen, he and his brother and father traveled to East Africa and spent some time there. The trip to his father's homeland made a great impression on young Asghedom, after which he became a social activist, a doer with an entrepreneurial streak. And he had plenty of entrepreneurship from his earliest years. As an 11-year-old schoolboy, he was engaged in shoe shining, setting a plan to shine about a hundred pairs every day to buy clothes for school. The craving for the business increased over the years, and he and his brother and two business partners later founded the Marathon Clothing store.
After leaving Epic Records, singer Nipsey Hussle opened the recording studio All Money In, reflecting his experience "dealing" with money. Because the name is the motto "All Money In, No Money Out." It is his concept of economic self-realization offered to residents of black neighborhoods. Ermias Joseph Asghedom called for entrepreneurship and the accumulation of wealth without spending on depreciating assets. After the studio emerged, he made money, signing recording contracts with many artists. Among them are Killa Twan, J Stone, Cuzzy Capone, Pacman Da Gunman, Cobby Supreme, BH. In other words, the brand founder's story is a story of money reflected in the identity. In 2019, Hussle was shot.
The symbolism of All Money In reflects the concept of finance. One look at the logo clarifies that it depicts a dollar sign. But it is represented not directly but indirectly – in the form of composite construction, which includes several elements.
In the center is the stylized letter "S." It is large, wide, resembling both a labyrinth and the number five. Atop it is a capital "A," also in geometric style. It has two straight legs, a narrow rung, and a flat top. At the bottom (vis-a-vis) is a white square. It and the upper letter visually form a double-crossing, typical of the image of a dollar. All elements are placed on a black background and taken in a white ring, which is embedded in a large black square.
Font and Colors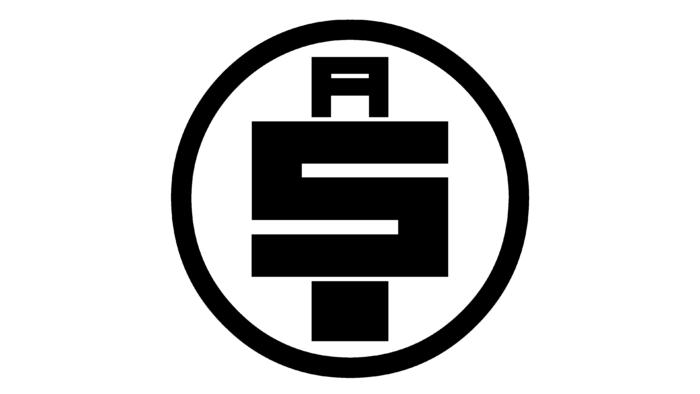 There are no inscriptions in the logo, and the letters used to have nothing to do with the text as they are graphic details. The logo's color scheme is monochrome and consists of a combination of black and white.
All Money In color codes
Black

Hex color:
#000000
RGB:
0 0 0
CMYK:
0 0 0 100
Pantone:
PMS Process Black C