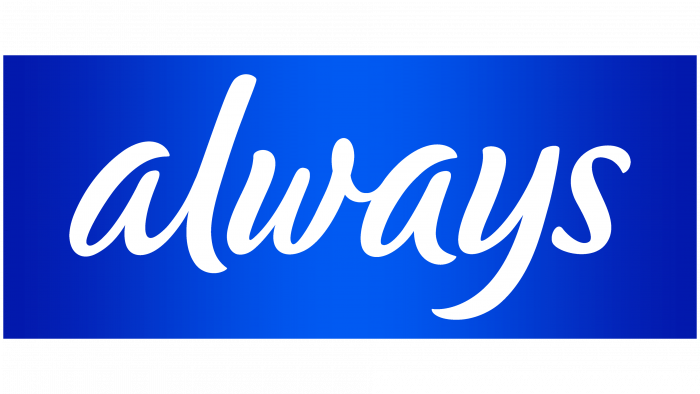 Always is a line of feminine hygiene products created by Procter & Gamble Corporation. It was launched in 1983 in the USA, and a year later, it entered the world market and gained wide popularity.
Meaning and History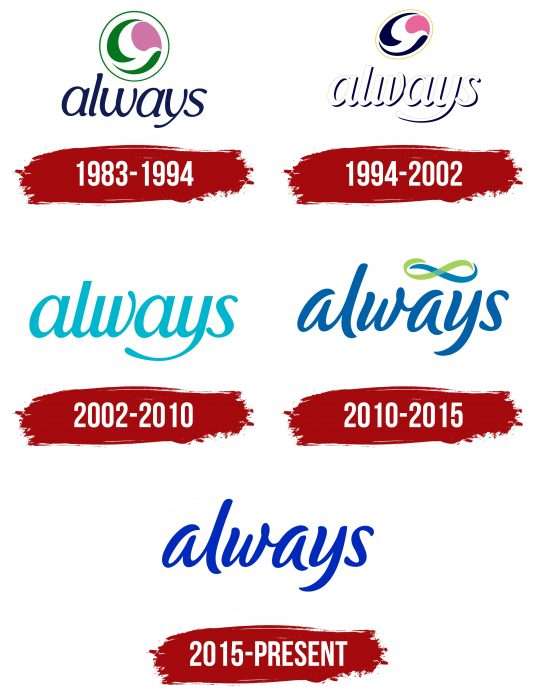 The Always brand acquired its logo right away – in the year of foundation. During its entire existence, it has gone through four updates.
1983 – 1994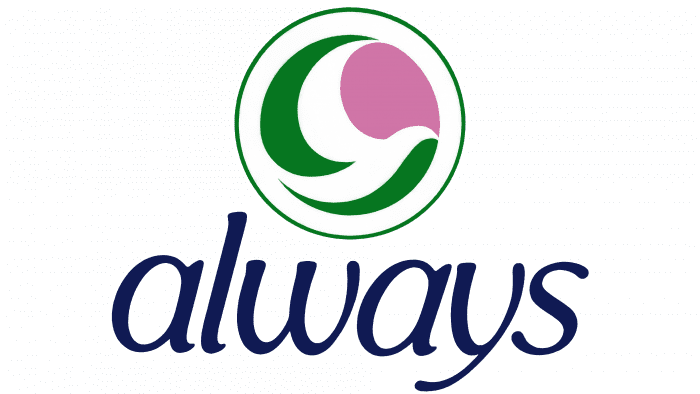 The debut emblem consists of an imitation of a flower in delicate pastel colors. It has one pink petal and two elongated leaves. They are located to the right and left, pointed with sharp ends in different directions. A thin green ring surrounds all elements. Below is the title of the series in italics.
1994 – 2002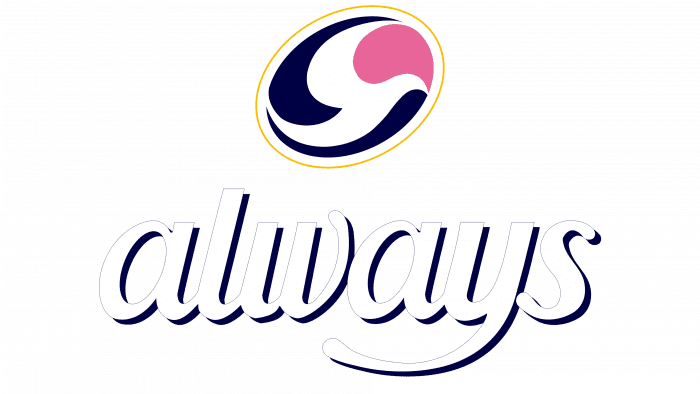 After the redesign, which took place in the second half of 1994, the trademark received a new design. The developers replaced the circle with an oval, which was placed diagonally. They made the green leaves blue and the letters white, adding dark shadows for contrast. The style of the lettering was also corrected by lengthening the tail of the letter "y."
2002 – 2010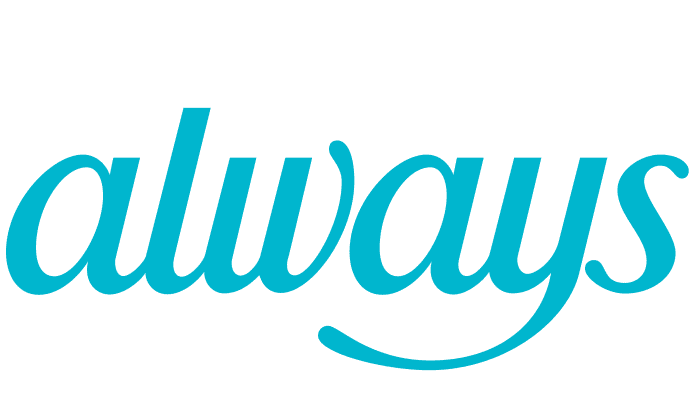 During this period, a completely different emblem was in use – a more minimalistic one. The manufacturer ditched the graphic element and focused on the brand name. The word "always" was written in thin calligraphic handwriting, tilted slightly to the right. Above "y," the designers placed a miniature bluebird – a symbol of dreams.
2010 – 2015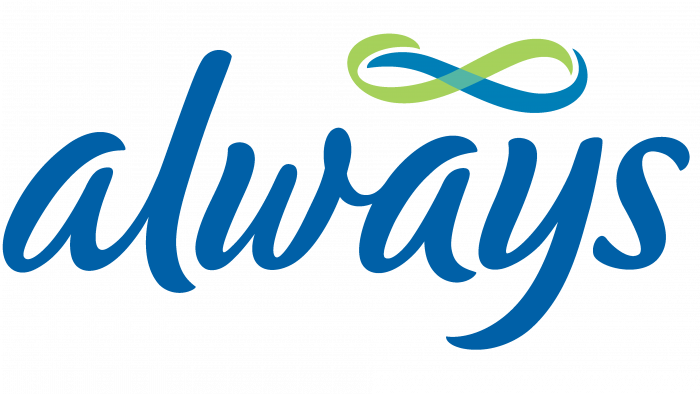 The current version of the logo is radically different from all previous ones. It uses a custom typeface that mimics sloppy handwriting. The sign of infinity took the place of the bird.
2015 – today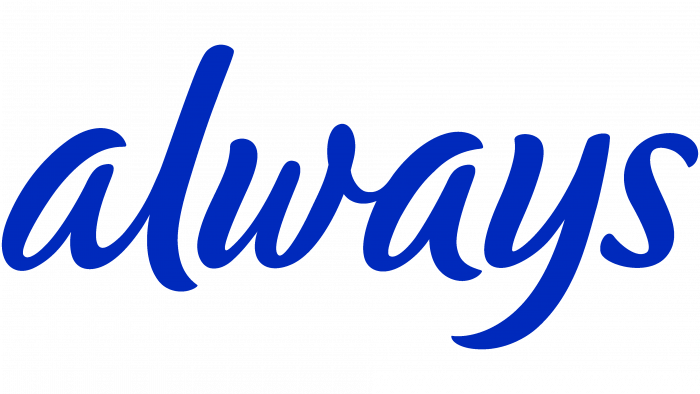 Keeping the same writing style, the designers have reduced the thickness of the letters, so the word "Always" looks more elegant. Handwritten cursive text is semi-connected: only the first four characters are connected in pairs. These are "Al" and "wa." The remaining characters are located separately from each other. Due to the decrease in fat content, the "s" at the ends appeared thickened like dots. The figured element at the top, reminiscent of an infinity sign, was removed by the developers.
Font and Color of the Emblem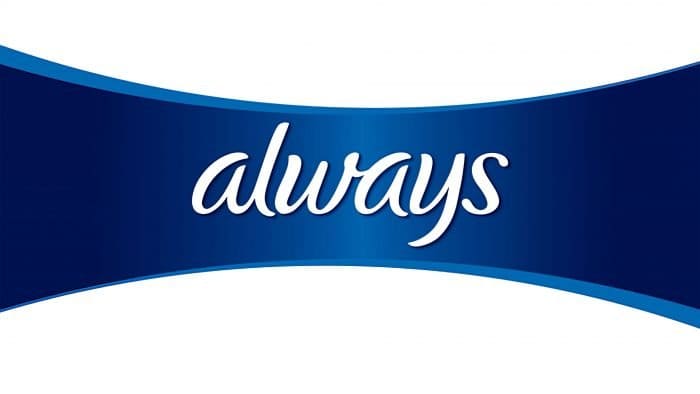 Although the word "always" is the main element of the logo, there is also a graphic representation. At first, it was a stylized flower in a circle, then in an ellipse. In 2002, a bird appeared in its place, and then it was changed to an infinity sign, consisting of two ribbons.
The brand name is in italics. At first, it was a classic font, and then the developers suggested an individual one. The logo's color scheme consists of pastel shades of blue and green.
In the modern emblem, the letters are thinner than in earlier versions. In addition, a bright cornflower blue color appeared instead of neutral blue.
[webstory id="23674″]