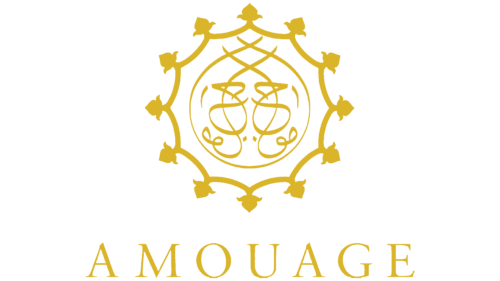 Amouage Logo PNG
| | |
| --- | --- |
| Founded: | 1983 |
| Founder: | Oman Perfumery LLC |
| Headquarters: | Muscat, Oman |
| Website: | amouage.com |
In the heart of Muscat, Oman, the prestigious perfume company Amouage was born in 1983. The initiative was spearheaded by Sultan Qaboos bin Said al Said, forming a collaboration between the Omani government and private entrepreneurs with a vision to craft high-end scents.
Amouage's inception represented an aspiration to mold an authentic Omani luxury fragrance line. It was to be a brand that would reflect the rich natural bounty of the region, with a particular focus on indigenous elements like frankincense, rose, and silver.
That same year, Amouage unveiled its first creations: Amouage Gold for men and Amouage Silver for women. These trailblazers would set the tone for the company's high-end image.
The brand began to stretch its wings in the 1990s, moving beyond the borders of Oman. Offices and exclusive boutiques sprouted across Europe and Asia, a testament to Amouage's commitment to global expansion. During this period, the company earned its reputation for delivering exceptionally refined and costly perfumes.
Amouage's story continues today as an independent fragrance manufacturer governed by Oman Perfumery LLC, a subsidiary of Oman's SABCO Group. The house of Amouage has flourished into an illustrious portfolio that now boasts over 50 distinct fragrances. The company persists in its dedication to creativity, introducing novel scents to its collection each year.
With an established presence in more than 35 countries, Amouage products can be found in select retail outlets around the globe. The brand's signature boutiques adorn the streets of world-renowned cities such as London, Paris, Shanghai, and Dubai, reinforcing its international allure.
Hailed as a beacon of Middle Eastern luxury, Amouage has received high praise and recognition for the ingenuity and excellence of its fragrances. Its standing as one of the region's most esteemed perfume labels is not merely a commercial achievement but a cultural symbol, reflecting the heritage and beauty of Oman on the world stage.
Meaning and History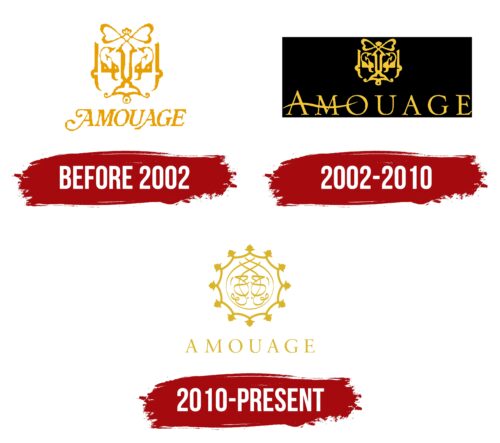 What is Amouage?

Amouage, established in 1983, has emerged as a celebrated perfume brand notable for its magnificence. Nestled in the sumptuous city of Muscat, Oman, it operates under the Oman Perfumery LLC as a part of the prestigious Omani SABCO Group.

The scents crafted by Amouage are famed for their unrivaled quality and enduring allure, winning global recognition for the brand. From the Middle East to Europe and Asia to the Americas, Amouage represents elegance and finesse, carving a distinct identity in the luxury perfume industry.
Before 2002
2002 – 2010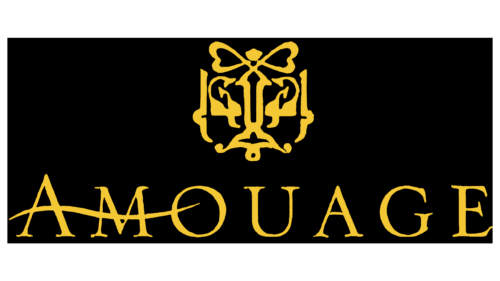 2010 – today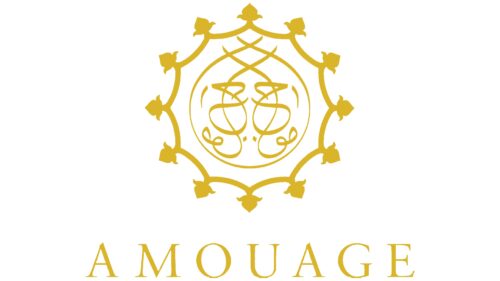 Amouage color codes
Metallic Gold

Hex color:
#dab429
RGB:
218 180 41
CMYK:
0 17 81 15
Pantone:
PMS 7408 C